Sometimes…when you have dogs, you have the greatest of intentions to do something nice for them.
But sometimes, dogs have their own ideas of what they like.
Spring has finally arrived in the northeast, and while we've been having a lot of rain…(April showers and all), so we are treasuring those sunny days.
Last week, I ran out to do some errands, and Hubby thought Sampson might like to spend a little time outside in the sun. He grabbed a couple of throw rugs and laid them out on the deck.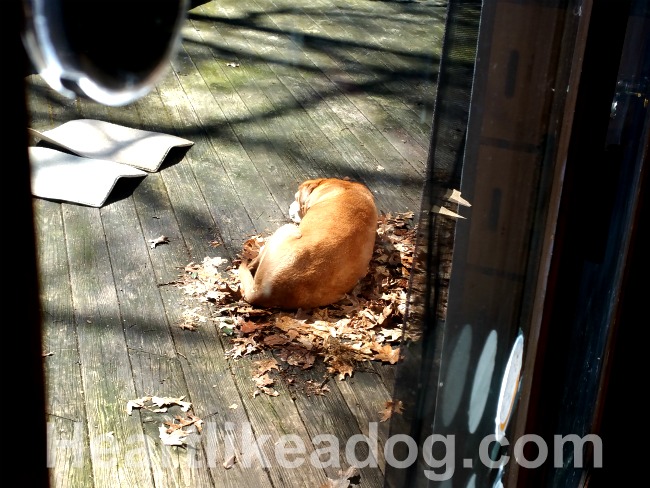 You can see them in the photo, right there to the left of Sampson, who apparently felt the leaves would be a nicer place to snooze.
And Hubby and I, laughed and laughed.
When has your dog thwarted one of your good intentions?