Back a lifetime ago, I had my own home daycare. One of my charges happened to be my Goddaughter, Sammi. Sammi was one of those kids who would eat just about anything, and she could pack it away! Whenever she went out to dinner, her mom would order an adult meal for her, and she could eat the whole thing!
Sammi loved her food, and she ate it with relish. She would come home from school and you could immediately tell what she'd had for lunch, because she ate with such gusto, she always had some on her clothes or face.
At home, they ate dinner late. At that time, we ate dinner on the early side. Sammi quickly learned to have an early dinner with Auntie and Uncle, and it would tide her over until her Mom made dinner.
I was reminded of this the day I looked at Delilah and saw this.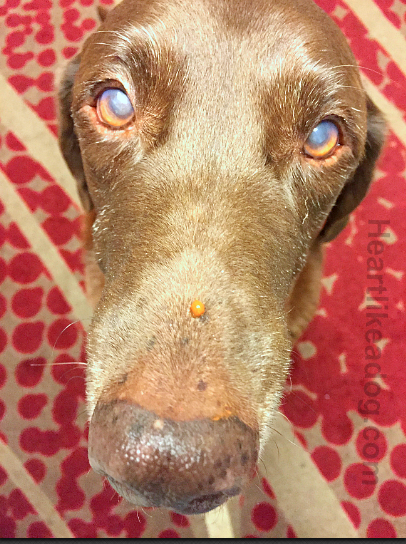 Delilah is another one who relishes her food, and she also eats with gusto. (I heard Labradors loved food, but I've never seen one that loves food to the extent this one does. She is so quick and enthusiastic, you best not be in her way.)
You make me laugh or smile, the sweet, funny, loving things dogs do that make us laugh or smile.
What did your pet do that made you smile this week?