When Sampson had his annual exam in October of 2014, Dr. Soutter told us he had a dead tooth. She really wanted to have it removed, but I kind of put it off because, my dogs going under anesthesia really freaks me out.
Then he had his annual check up this past October and we talked about that tooth again. It doesn't seem to be bothering him, but Dr. Soutter is concerned that eventually the tooth could give him problems, or even cause an infection in his bone.
That was all I needed to hear, so I booked his dental appointment for today. He's being dropped off between 8:00 and 8:30 and I'll be a wreck until I pick him up, which can't come soon enough for me.
My nervousness comes from his age (11 1/2) combined with the anesthesia. But I'm also really sad, because of the tooth that needs to come out.
It's slightly to the left of his front teeth and he has such a beautiful smile.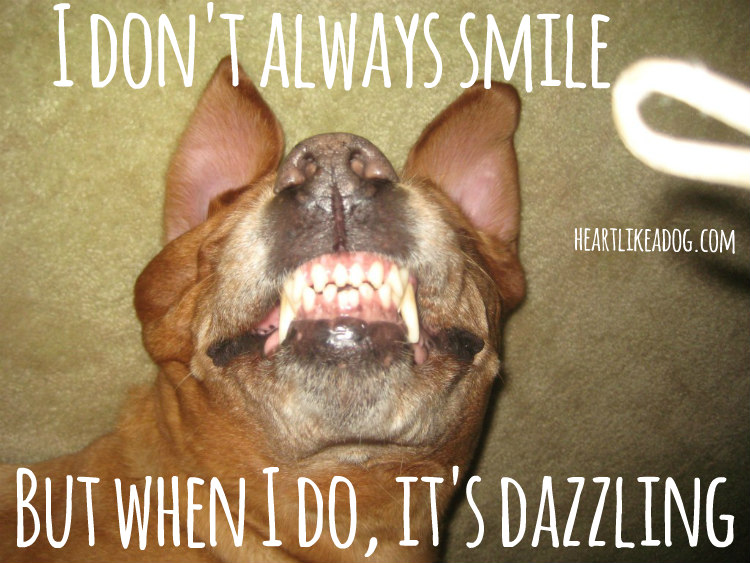 What do you do to keep your mind occupied when one of your pets is having surgery?