For the last seven years, Amy, at Go Pet Friendly has been hosting an annual Pet Blogger Challenge Blog Hop. It works like this: Amy posts a set of questions, and participants answer them and add their posts to the link. It's a wonderful community building event, and the best part is, you have the ear of the best of the blogosphere to help with any issues or questions you might have.
We have been participating for 6 of the 7 years, I like it because it gives me an opportunity to reflect on the previous year, what worked and what didn't.
So let's get to it, shall we?
Question 1) For those who may be visiting your blog for the first time, how long have you been blogging and what is your main topic?
My first post was December 1, 2010. At that point, I had no direction with the blog, I was just writing to garner an 'online presence.' Within the first six months, I had begun writing about the dogs. The blog has evolved over time to what it is today. A humorous look at life with dogs, with side focuses on health, training and animal welfare.
Question 2) What was your proudest blogging moment of 2017?
While I really love inserting humor into my posts, I think the posts I wrote about UTI's, Cushing's Disease and Endothelial Decompensation turned out pretty well. I felt almost like a real writer.
Question 3) Which of your blog posts was your favorite this year and why? (Please include a link.)
My Dog Has Morning Wood, What Your Male Dog's Erection Might Mean. I love writing humorous posts, and if I can share some knowledge in the process, that's a BONERus for me.
Question 4) In terms of your blog, how do you measure success?
This is really where I personally struggle. I compare myself to others, and for me, that's a very bad thing. In my opinion, I'm never good enough, and I see others having success and that reinforces my failures in my mind.
Question 5) In what ways has your blog changed during 2017?
The biggest change has probably been my lack of blogging. Although thanks to Jodi Chick from Kol's Notes, I think I have pinpointed the direction I WANT my blog to go in. Now I just need to find the motivation to make it happen.
Question 6) What was the biggest blogging challenge you overcame in 2017, and what did you learn that could help other bloggers?
My biggest challenge has been to keep blogging, and I've only done that by forcing myself to post at least once per week. Some weeks it's way harder than others.
Question 7) When things get hard, what keeps you blogging? (Question submitted by Pamela Douglas Webster of Something Wagging This Way Comes)
It's Jan, from The Poodle (and Dog) blog God-damn it. She says I cannot quit without getting her permission and I'm too afraid to ask.
Question 8: Looking forward to 2018, what are you hoping to accomplish on your blog this year?
I really want to try and dig myself out of this hopeless feeling I have, and start writing again, and start visiting blogs again. I'm in a pretty lonely place right now, and you all helped me with that when I first started blogging. I need to feel that community again.
Question 9) In addition to what you'd like to accomplish, is there one specific skill you'd like to improve or master this year? (Question submitted by Jodi Chick of Kol's Notes)
I'd like to learn how to make Text/Images. Like this one.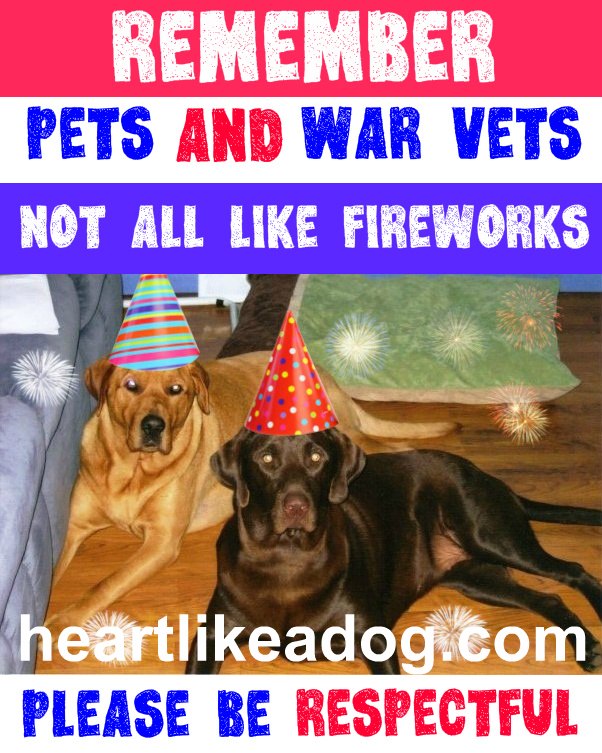 Question 10) Now it's your turn! You have the attention of the pet blogging community – is there a question you'd like answered, or an aspect of your blog that you'd like input on? Share it here, and we'll answer you in the comments!
I'm sort of torn right now. As I said, I've tackled some of the health issues that the dogs have had this past year, and I think they were well written, and fairly well received, but I also like writing the humorous posts too, (although sometimes I think a lot of people don't 'get' my humor).  So my question is, can I do both? Is there a way to hit that happy medium on the blog? What types of posts do you like to see here? Do you like the humor, the serious or a combination?
Many thanks to Amy for hosting this blog hop!