When I was a kid, I remember my mother telling us not to sit on the arms of the couch or chairs. I think the reasoning (if I remember correctly), was we could break it. I think I told my kids the same thing, but my reasoning might have been they could lose their balance and fall.
A couple of summers ago, I ran into a good deal on dog beds at my local warehouse club. These beds have the pillowed bolsters on two sides. It reminds me of a deep sofa, with a back and one side. One of these beds in is my bedroom, and one is in the living room next to my side of the sofa.
I'm also super lazy, so I tend to stuff things on the side of the couch. Things like my computer, shoes, etc. Of course, this area tends to be Delilah's favorite spot to stare me down when it's either dinner or snack time.
She usually starts, shortly before it's time. She crams herself into the spot, and starts staring at me. She shifts her weight, she huffs and puffs and if it takes too long, she harumphs me. Most times, I can just ignore her, but if I'm trying to get something finished, it can really irritate me.
The other night, I looked over and she had positioned herself just so. And I burst out laughing.
Well here, a picture will explain it better.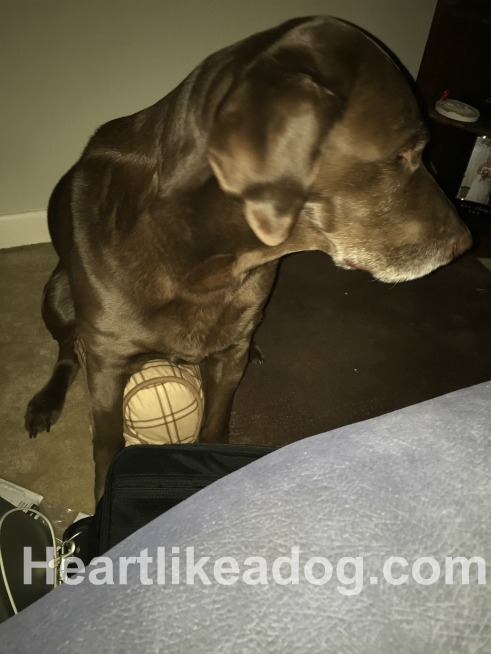 Yeah, she was basically sitting on the 'arm' of her bed. I couldn't help but laugh. Of course, as soon as the camera came out, she turned her head.
What did your dog do that made you laugh this week?