Before I get to your smile post, I'd like to thank Beth Patterson at The Daily Dog Tag, for messaging me yesterday that my site was down. Apparently my hosting ran out, and I missed it. Thanks to Beth, the situation was quickly fixed.
Many times when I'm sharing my smile post with you, I don't have an actual picture of whatever the dogs did that made me smile, and that is also the case today.
Last year, my bedroom was arranged so the side of my bed was against the wall. At that time, me and both dogs would somehow fit on this 'full-size' futon I use as my bed. Then at some point last year, we re-arranged the room so now only the headboard rests against the wall. And now, for some reason, the three of us no longer 'fit' on the bed.
We've also reached a point where the doors to the bedrooms say open and the dog has complete freedom, and can sleep wherever they choose.
Some nights, I have both dogs in the room with me, and other nights just one, and still other nights I have both of them. Since we no longer all 'fit' on the bed, it's usually a competition to see who will get onto the bed first.  There are rare occasions where both dogs ARE on the bed, but then usually after an hour or so, one of them gets down off the bed.
Some nights, I start off with one dog, and when I wake up, it's the other dog that's on the bed. AND THAT makes me smile.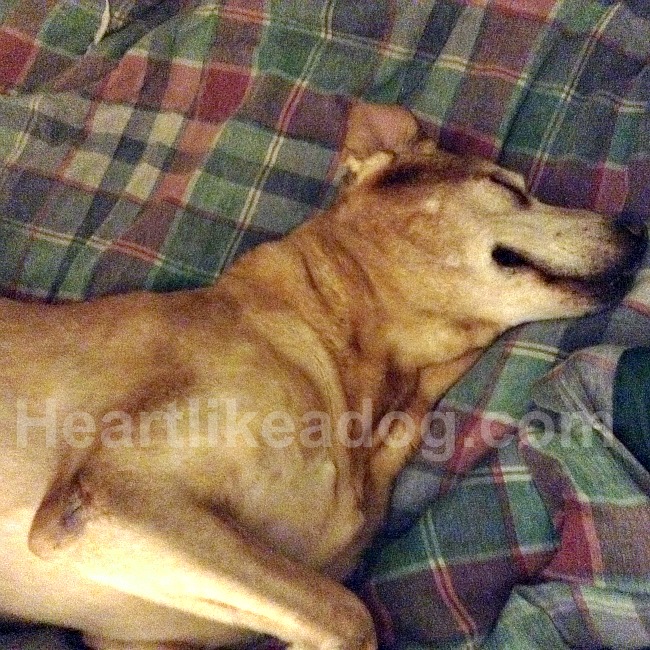 You make me smile, (or laugh). The sweet, funny, loving things my dogs do that make me laugh or smile.
What did your dog do the made you laugh or smile this week.
Comments
comments