I was looking through photos to choose one for today's post when I ran across this one.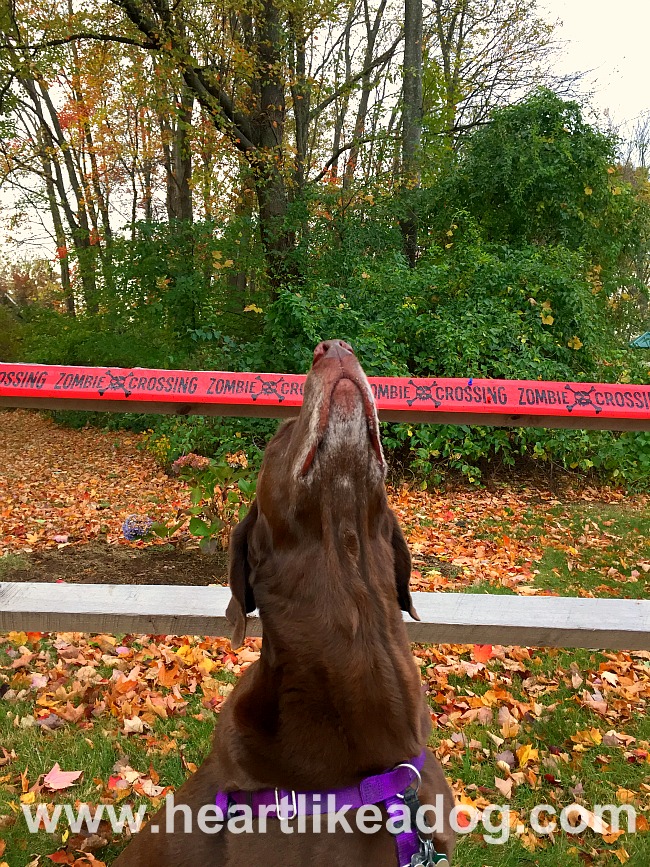 I took it last year at one of the neighbor's houses. They had their fence decorated for Halloween, and I thought it'd be cute to photograph Delilah in front of the Zombie Crossing tape. I sat her down and was snapping some pictures when she put her nose up and took a good sniff.
I thought it was funny because it seemed like she was sniffing the air for Zombies, and that made me laugh.
What has your pet done this week that made you laugh?
You make me laugh, or smile. The sweet, funny, loving things my dogs do that puts a smile on my face, or a laugh to my lips.
Come back tomorrow when we kick off our Fabulous Four Gifts for Pets Giveaway!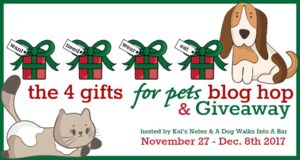 Comments
comments