So…Saturday night I made a teeny mistake. I was working with my friend Jodi on affiliate links, and trying to show her how much I struggled with them. I was making an example of the what I'd been experiencing and I was trying to show her, and instead of putting the link on a page, so she could test it, I made a blog post.
She immediately saw the error of my ways, and being a good friend, she clearly pointed it out to me.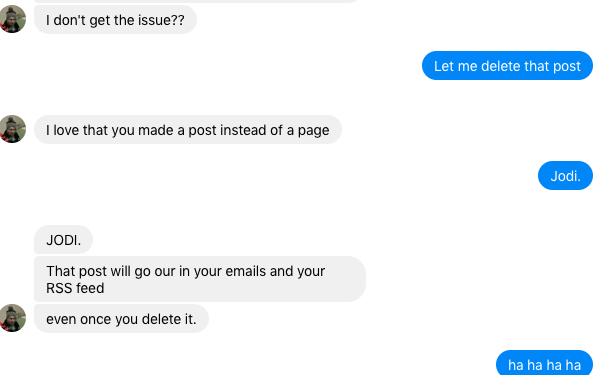 As you can see, I sort of fluffed it off, not really thinking what kind of e-mail ya'll would get.
Until yesterday morning when I got a direct message from one of my other dear friends.

At this point, two plus two started adding up to four. As you can see I asked her what it said, and this was the response.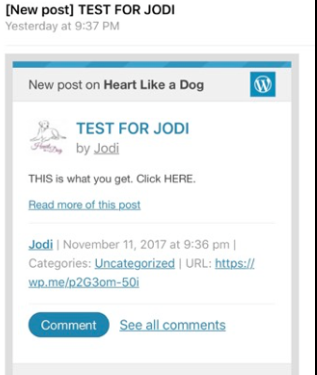 So ya'll, I'm super sorry if I scared any of you, but it's not spam, and I haven't (knock on wood) been hacked.
Hopefully this gave you a little chuckle, and helps put your Monday in perspective.
Comments
comments