One of the things I love best about my dogs, is their chameleon-like qualities. When I'm tired and don't want to do too much, they are pretty happy to take a quick walk, and then cuddle up around the fire, or a good snuggle in the bed.
But when I say, "Hey Delilah, we're near our old stomping grounds, and it's raining, but will you walk with me anyway?"
And she practically runs the path, pulling me along through the pouring rain, then jumps in the car, both of us soaking wet.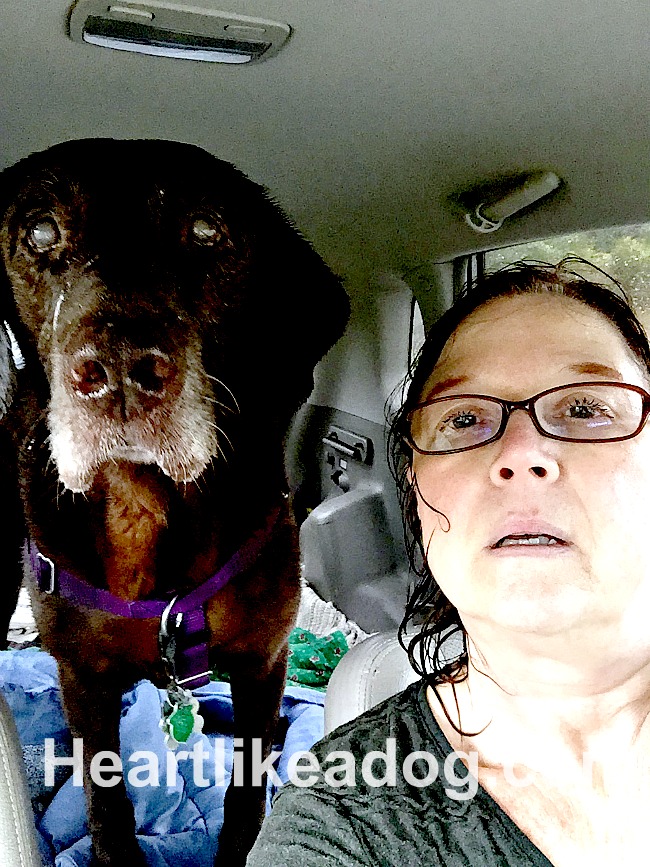 That makes me smile.
You make me smile (or laugh), the sweet, funny, loving things my dogs do, that brings a smile to my face, or a laugh to my lips.
Comments
comments