We've finally gotten a string of decent weather in my little corner of the world.
People are driving with their car windows open, and I've noticed so many dogs with their heads hanging out the window. It makes my heart happy to see dogs enjoying their rides.
Sampson and Delilah don't get rides in the car as often as they used to, and apparently someone was missing it.
It isn't often that Hubby is getting home at the same time I'm leaving with one of the dogs for their walk. But it happened this past Thursday.
Delilah was so happy to see the dog Daddy, that she jumped right into the jeep on his lap.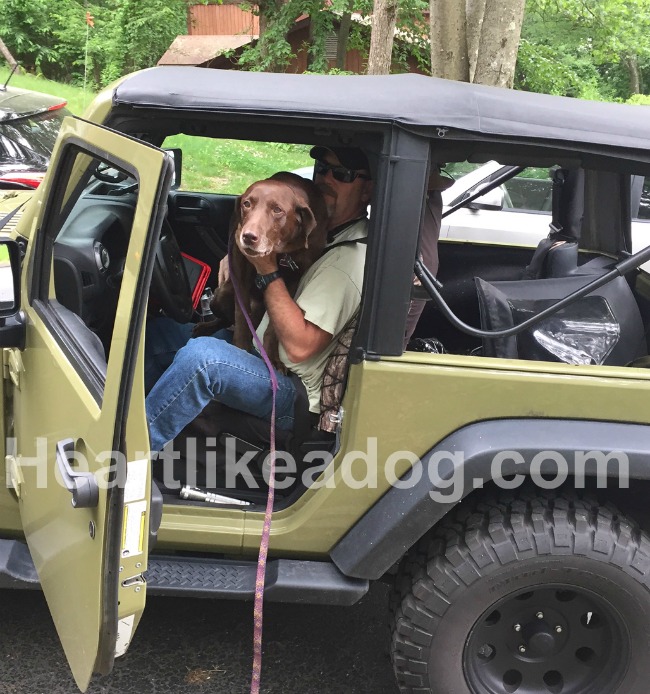 Naturally, I laughed. But then I snapped the picture.
I think she would have happily gone for a ride.
Comments
comments