Based on my dog's personalities, I love imaging conversations that they might have between them if they could speak.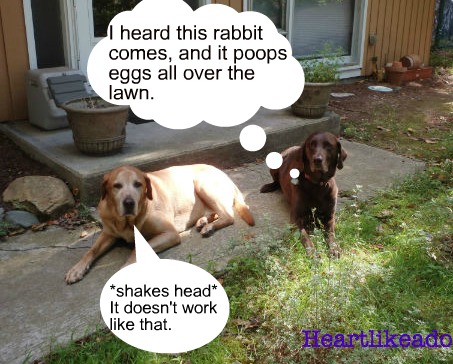 I always imagine Delilah as the little sister, honing into the food aspect of any situation.
And I imagine Sampson as the exasperated older brother, taxed by the little one.
Do you imagine conversations with your pets?
And, Happy Easter from all of us at Heart Like a Dog!
Comments
comments