You make me laugh, (or smile). The sweet, funny, loving things my dogs do on a daily basis, that brings a smile to my face, or a laugh to my lips.
Sampson, the way you use your dog bed, as a body pillow, instead of as a bed…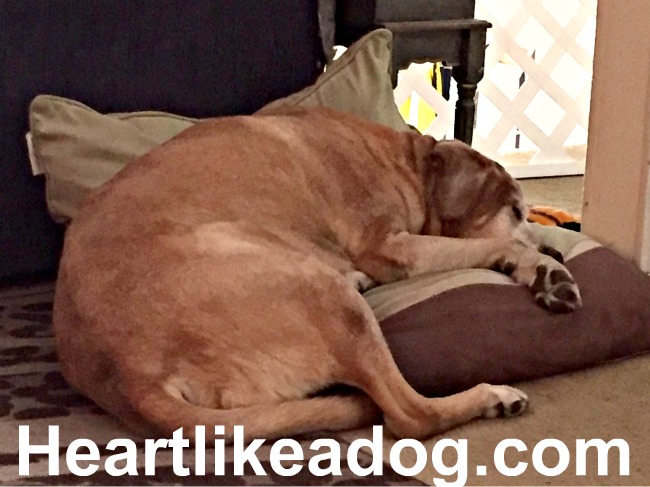 You make me laugh.
I have to admit, the bed is one I stuffed myself, and it's a little on the puffy side, still, watching him lay partially on it really makes me laugh.
Does your dog ever use their bed for anything other than what it's intended for?
Comments
comments