You make me smile, (or laugh.) The sweet, funny, loving things my dogs do on a daily basis, that brings a smile to my face, or a laugh to my lips.
Delilah, the way you make yourself SO comfortable on MY bed…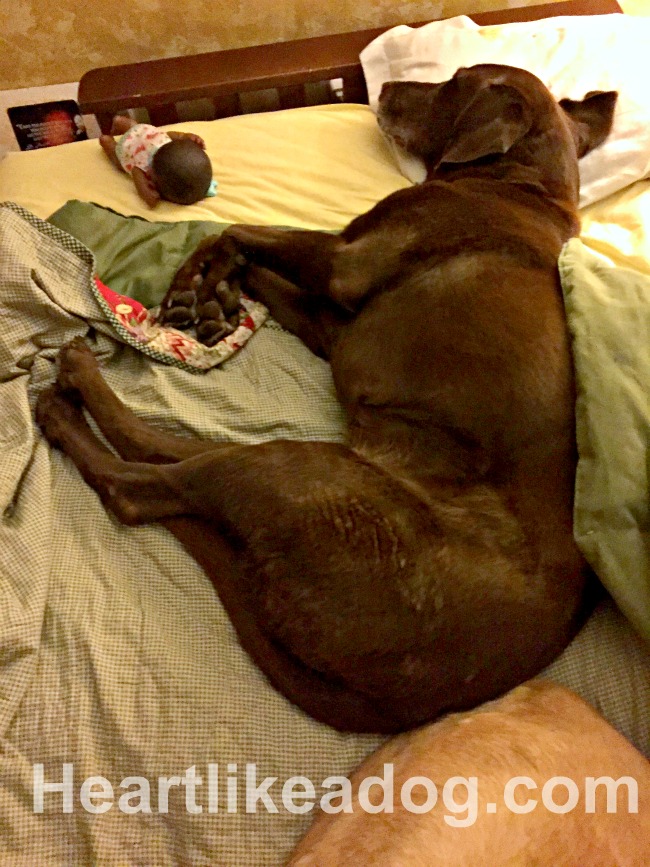 You make me smile.
Notice the pillow she has her head resting on? It's a travel size pillow, and it's what I use for sleeping. That pillow sits on the edge of the bed. Notice how much room is left for me?
Notice Sampson's butt touching hers? For the longest time, they wouldn't get on the bed at the same time. If Delilah got there first, Sampson would stay off and vice versa, but lately, they've both been starting out on the bed.
The good bit is, that most nights, one of them gets off the bed at some point, which affords me a wee bit of room.
Who gets the bigger portion of the bed in your house? You or the dog?
Comments
comments