Based upon the type of blog I write, most of the photos of my dogs are candid. When they're doing something crazy, I don't have the time to set up a shot, so I just point and shoot. BUT that doesn't mean I don't like to look at beautiful photos or even attempt to take a few myself.
Inspired by the beautiful photos of my friend Mary from Tales from the BackRoad, I've been experimenting with my picture taking skills and saving them up to share with you all.
Keep in mind, I'm not a photographer!
The Fog Is Rolling In
The fog was hanging over the road and rolling down the hill, almost as if the rising sun was chasing it away.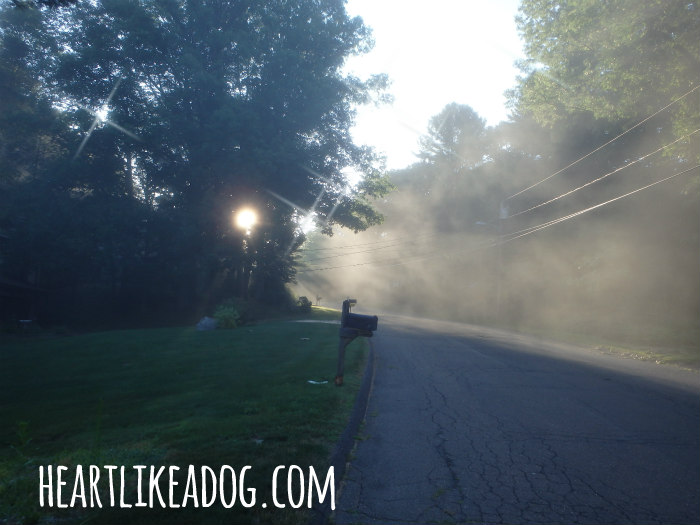 I have a couple of different settings on my camera, so I thought I'd take another picture using the "magic" setting.  I love the way this one turned out. To me it looks like the fog is moving or a time portal is opening up.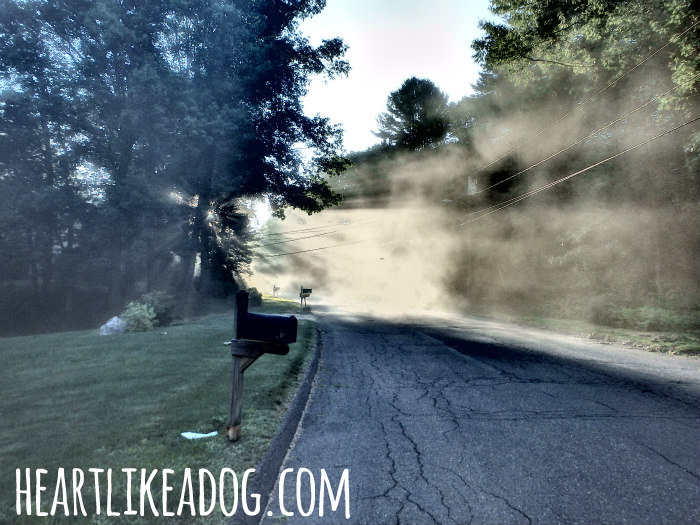 Which photo do you think looks better?
Bold Bloom
This flower grows around my neighbor's mailbox. I'm not really sure what kind of flower it is, but the bloom is bigger than my hand. If you know what it is, would you mind sharing? It's beautiful in the morning with little drops of dew sparkling on it too!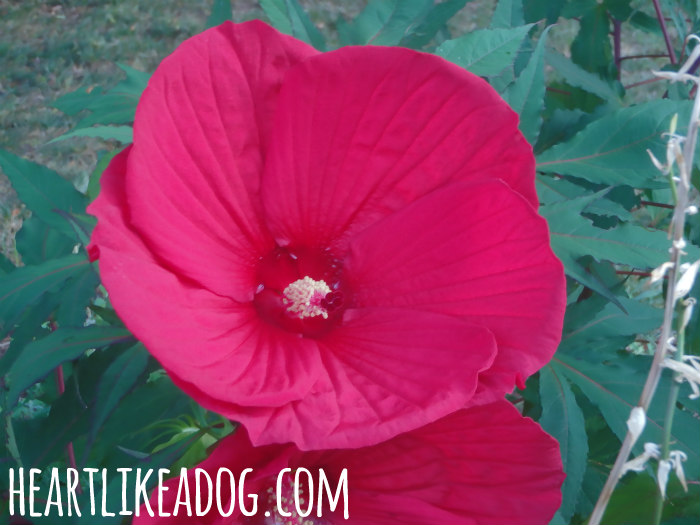 Who's There
This is the only photo I've altered. I put it in Ribbit, cropped it and then lightened it a bit because it was rather dark. This was taken on one of our wood walks. She flew over my head and sat in that tree watching me. I can't believe I got such a nice shot of her looking directly at me.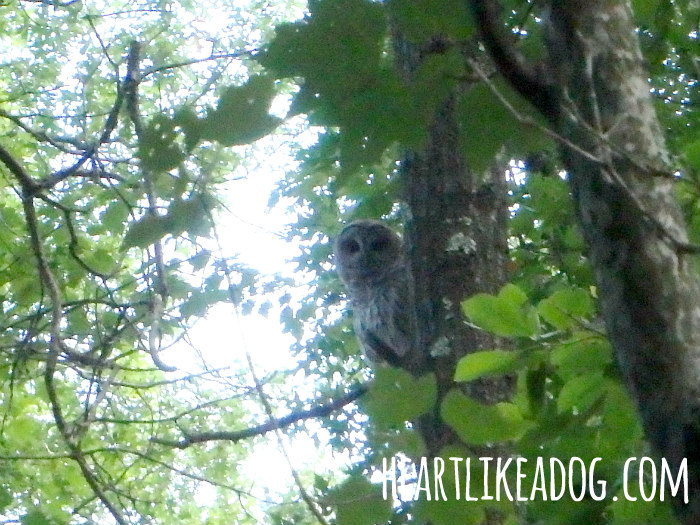 There you have it, my feeble attempts at photography. Not bad if I do say so myself. 😉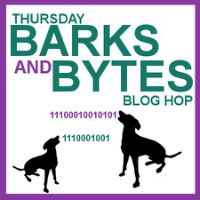 This is the Thursday Barks and Bytes Blog Hop hosted by 2 Brown Dawgs and Heart Like a Dog. Grab the badge and the linky code and join us!
Please only link up blog posts and as a courtesy to the other hoppers, please add the linky to your post and/or link back to the hosts' blogs.



Comments
comments