I don't know about you but I am constantly learning new things about myself.
Last week I was doing a guided meditation designed to help with stress and obstacles.  The meditation was to picture yourself walking along a path when suddenly you come upon a wall.  The wall can be made of any type of material you wish and the goal of the meditation is to take down the wall and dispose of the debris.  
I'm a visual thinker and as I'm picturing this in my mind, I realize my path is walking through the woods.  
I was reminded of that guided meditation after we set out for our walk the other day.  I let the dogs choose the route and most days when they set out, Sampson already has a path in mind.  Many times he's perfectly content to walk the neighborhood but some days he sets off up the hill and there is such determination in his step, I know he's heading for the woods.
And as I watched Sampson sniffing and running with unfettered joy through his beloved woods I realized something.  
For Sampson, it's the woods, it's always the woods, just like me.  I'm not sure if it's because he loves the woods as much as I do, (although when he was a young pup (before Delilah) we hiked a different trail almost every weekend) or it's because he does get to spend some time off leash, but just watching him explore the woods makes my heart happy.
I mean, how can you look at something THIS beautiful and not love it?
Welcome to Day 15 of the #Advent4Dogs Giveaway hosted by Kol's Notes, Dogthusiast, Heart Like a Dog, NEPA Pets & Wag'n'Woof Pets. Today's give away is sponsored by  Go Pet Friendly.  Enter now for your chance to win a gift certificate.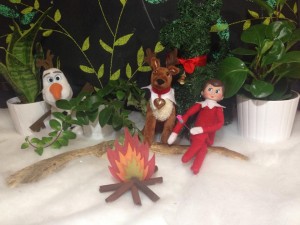 Today's trivia question can be found at NEPA Pets.
Comments
comments