Welcome, welcome 2014!!  Are you ready for some Good Carma?
Of course you are!  Well good news!  You've arrived at the right place my friend. Pour yourself a cup of coffee, splash a healthy shot of Bailey's in it and sit down, I'm going to share some really good Carma with you.
I'm talking about Carma Poodale of course.  I was lucky enough to draw Carma Poodale's blog in the Pet Blogger's Gift Exchange hosted by Pamela at Something Wagging This Way Comes and AJ from I Still Want More Puppies!
Isn't she adorable? She even has her nails painted.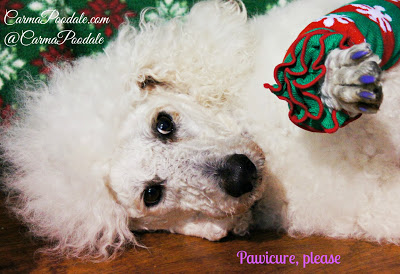 Shamelessly stolen from Carma's blog.
I was surprised by what I discovered by exploring Carma's blog.  For instance, I had no idea that Carma was a service dog for a person with MS.  Yes Carma PoodaIe is a medical alert/mobility dog.  Part of her job is to help her person with balance (getting up and down, or moving from room to room) but she is also trained to notice fatigue and lead her person to a chair or find a place for her person to lean, if need be.  She is also trained to remind her person to take medications.  Carma is also able to fetch dropped items, retrieve canes or pull wheel chairs!  I don't know about you, but that is pretty impressive to me.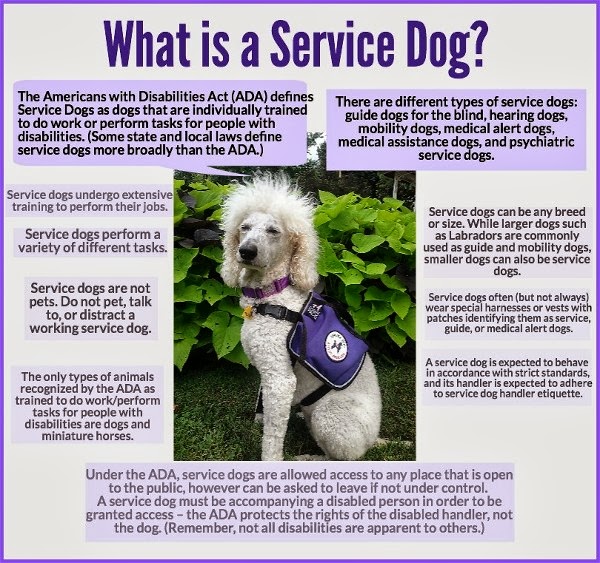 Again, shamelessly stolen from Carma's Blog.
The other thing that really impressed me about Carma is that she is extremely active with her local Humane Society.  Carma and her mom educated people about spay/neuter, work to find forever homes for the animals housed at the Humane Society, raise funds for the shelter and encourage better pet parenting.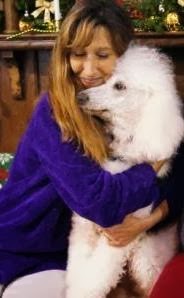 Carma and her mom, you guessed it, shamelessly stolen from their blog.
What's not to love about Carma and her blog?  I look forward to learning more about her in the new year.  You can follow Carma on her social media outlets listed below.
Comments
comments