Most of the time when I walk the dogs, I walk them by myself.  Because they are both largish dogs, when I'm walking by myself I tend to stick to places I'm comfortable, which is mainly the park at the top of my street.
Christmas Eve I only had to work a half a day, and since I knew that our Christmas Day walk was going to be short, I convinced Hubby to join us and together we took the dogs to our local rail trail.
Our local rail trail is an old rail road track that has been converted into a walking path.  The rails have been pulled up, leaving a very lovely, rustic, evenly graded trail which is perfect for walking, riding a bike or snow shoeing or cross country skiing when weather permits.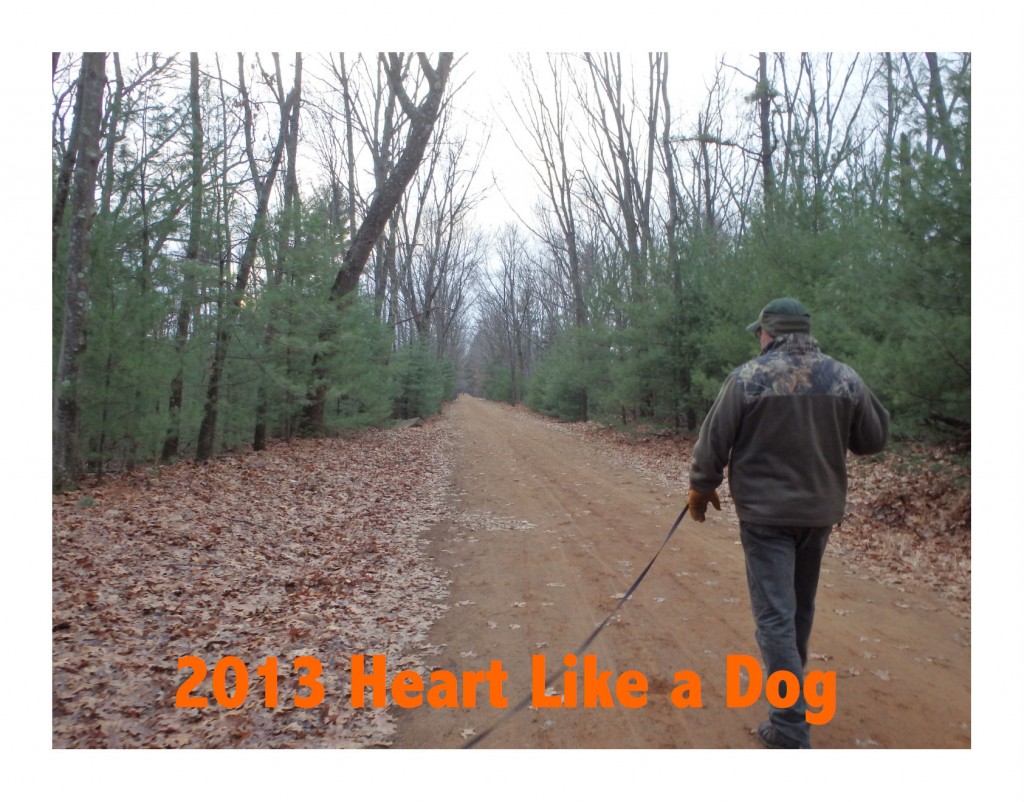 You can literally walk from one town into another.
At different points, the trail intersects with other trails and provides miles and miles of trails.
We could access the rail trail through our park, but I had the bright idea of driving down the street to the trail access located right next to our one lane tunnel.
The trail (of course) goes OVER the tunnel, but I didn't think of that.  Or of the climb it would take to get there.  Hubby took Sampson and I had Delilah and she was ready and willing to go.  She actually hopped up some of the stairs.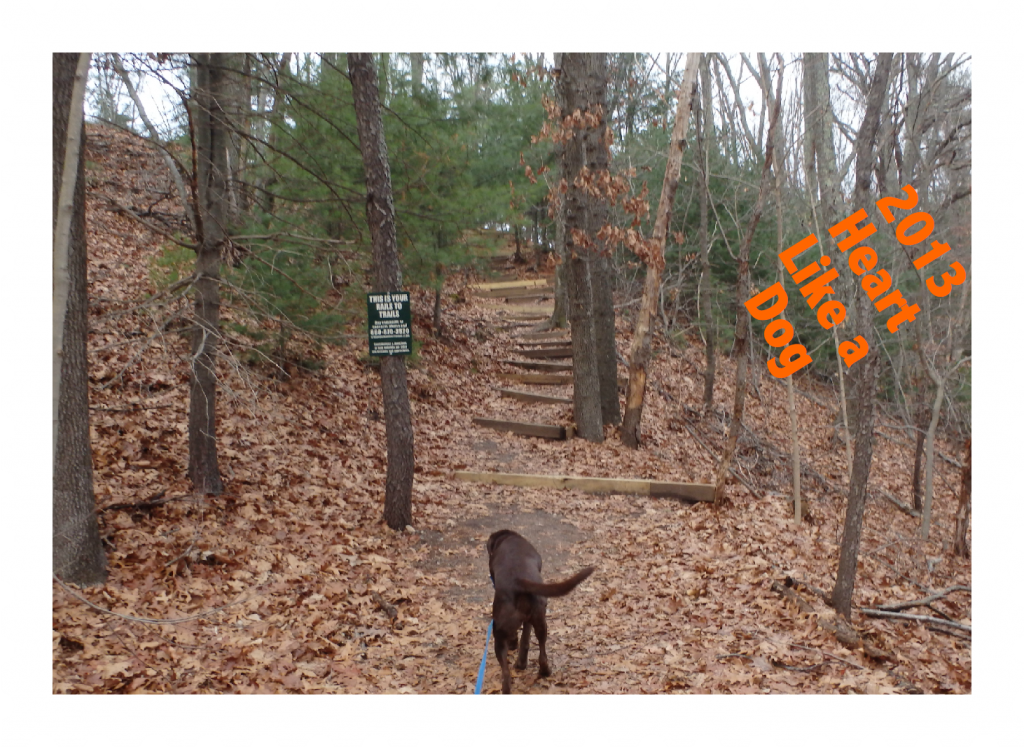 They only look like they go to heaven, they really just go to the top of the tunnel.
So while Delilah was leading the charge, I was being dragged climbing up behind her silently beseeching my lungs, expand, collapse, expand collapse because speaking was out of the question.  As I reached the top of the stairs I distinctly heard my thighs scream at my knees, "STOP! RIGHT! NOW!"
My knees were more than willing to oblige, thankfully we were at the top, because I don't think I could have climbed any further.
I love taking the dogs new places, it really engages their senses, which helps tire them out.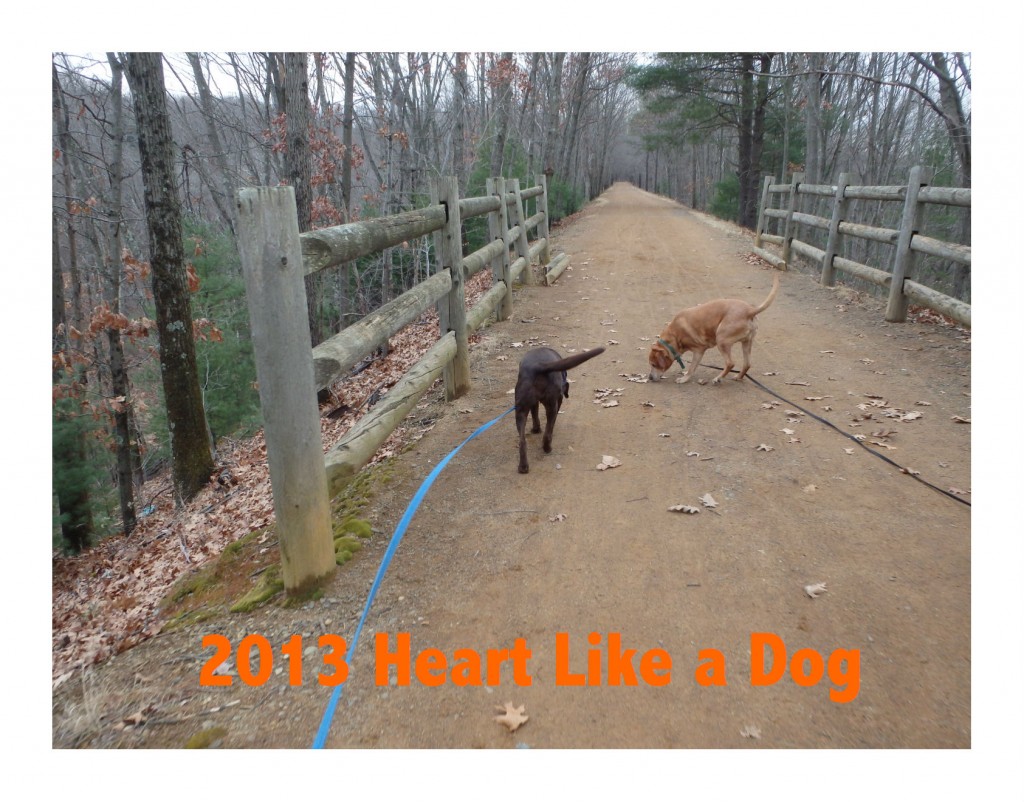 Right from the get, Delilah had me anxious.  She kept going over to the edge of the trail and trying to climb down. I admit some areas were very tempting and calling to be explored, but the slope was entirely too steep.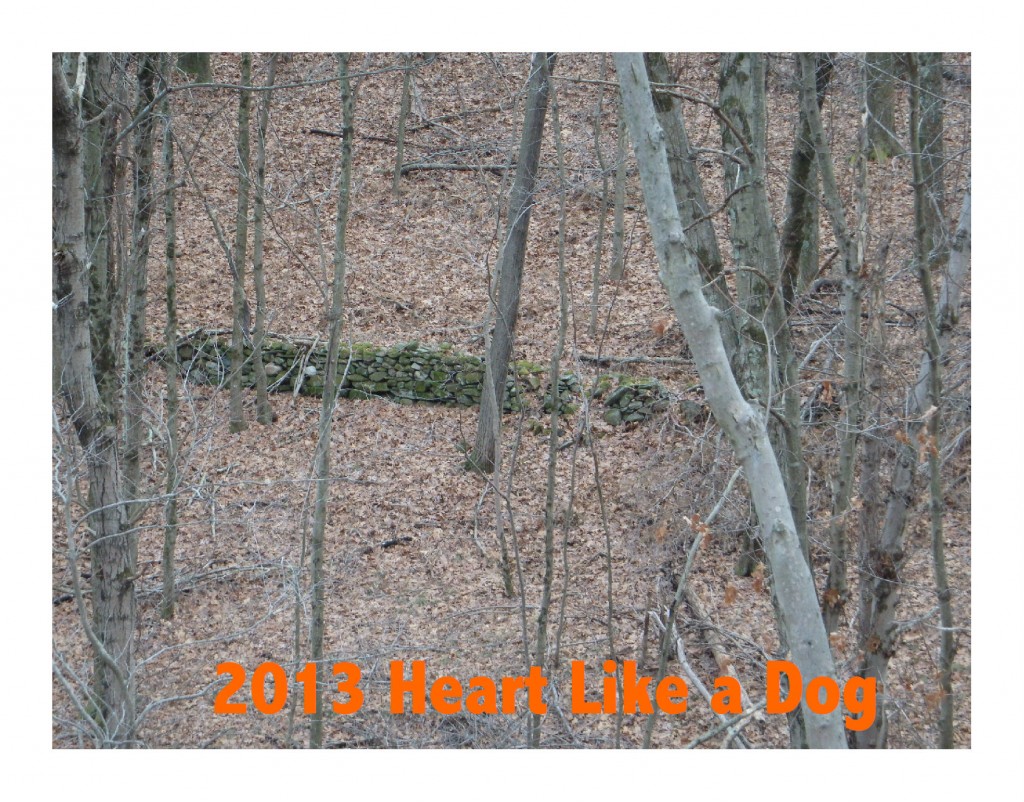 You can't tell from the photo, but the drop is quite a ways down.
I expected there wouldn't be a lot of folks out and about on Christmas Eve but we encountered quite a few.   Eventually I noted a walker with a dog in the distance, so we turned around and headed back.  I didn't want to get caught in an area where I had no room to remove Delilah if the need arose.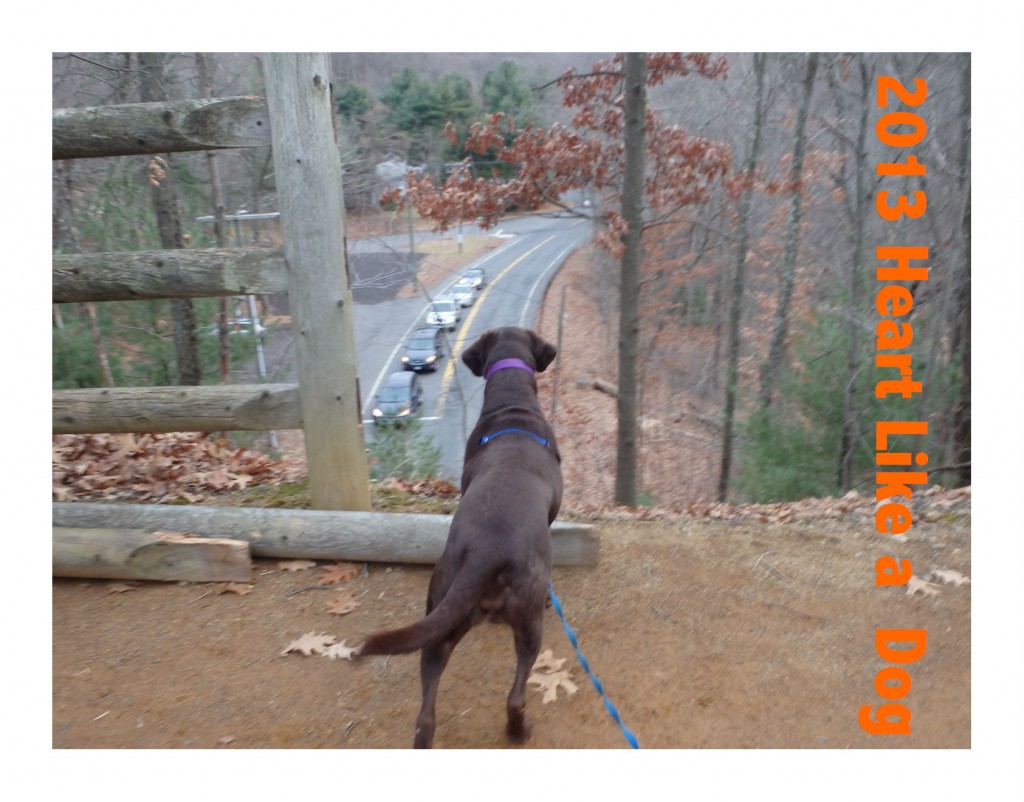 Delilah took the opportunity to look down at all the cars waiting their turns to pass through the one lane tunnel.
One of the things I love about the place we are living is the variety of trails that are available to us.  Hubby and I actually took the dogs to two other places over the Christmas break which I will share another time.
Did you do anything special for your dogs over the Christmas break?  Do you have converted rail trails in your area?  What do you think of the idea?
Comments
comments