Today we are joining 2 Brown Dawgs and Ruckus the Eskie for This 'N That Thursday.  You know, some days it's a little of this or a lot of that.  Grab the badge and join the party!
Many thanks to our hosts.
We host Christmas at our house and at times it can be very hectic.  While we don't have a LARGE family, two dogs and two little ones make for an exciting time.
The last few years I've taken to making Lasagna.  I like it because I can do the majority of the prep work the night before, which leaves Christmas morning for hanging with the fam, and allows me to really enjoy the holiday.
If you saw my Facebook status on Christmas Eve, you know that Delilah also enjoys the holidays as she is always underfoot waiting for her opportunity to steal some food.  I said, "Get out of my kitchen" (or some variation of with compound swear words) so many times, I was afraid I was going to say it in my sleep.
Luckily for me, Sampson is such a good boy.   For instance, while we were all opening gifts, this is what he was doing.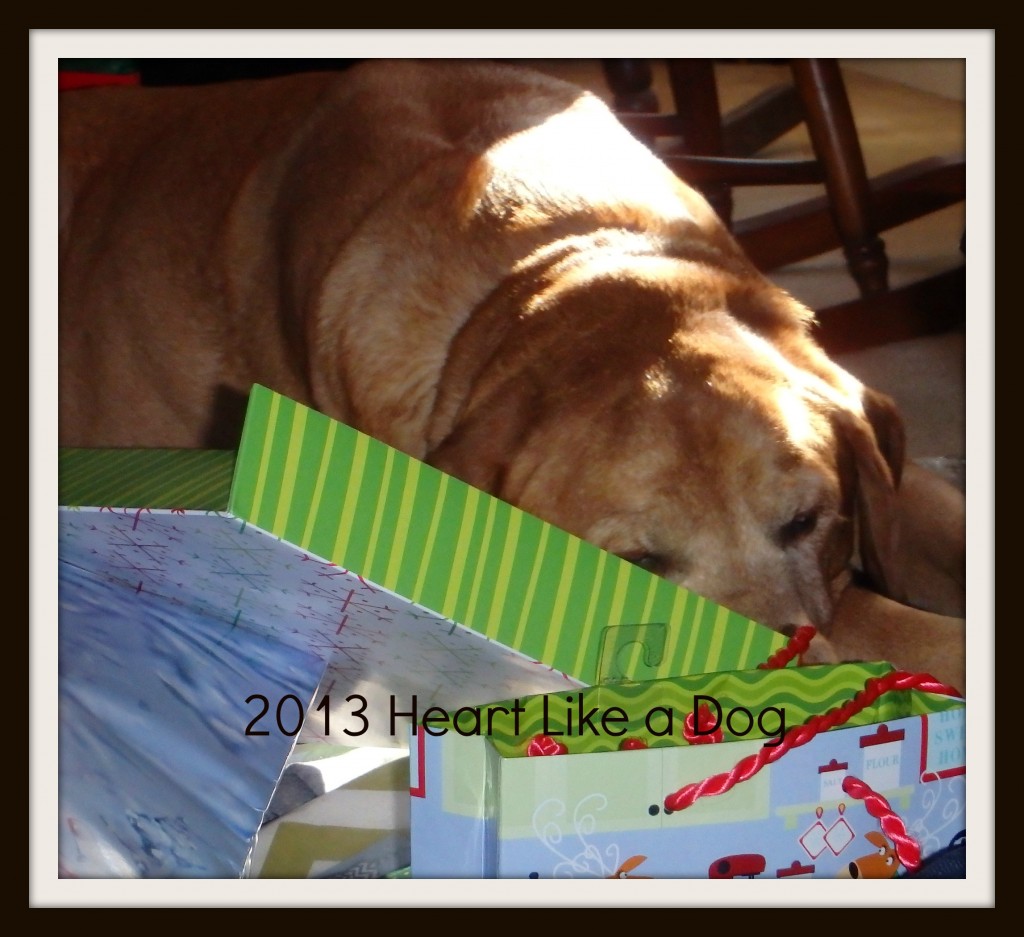 Delilah meanwhile was hawking around the food table, waiting for someone to turn their back so she could snag her opportunity.   Honestly she only licked the garlic bread once!
When it came time to do the dishes, she was best served with a job.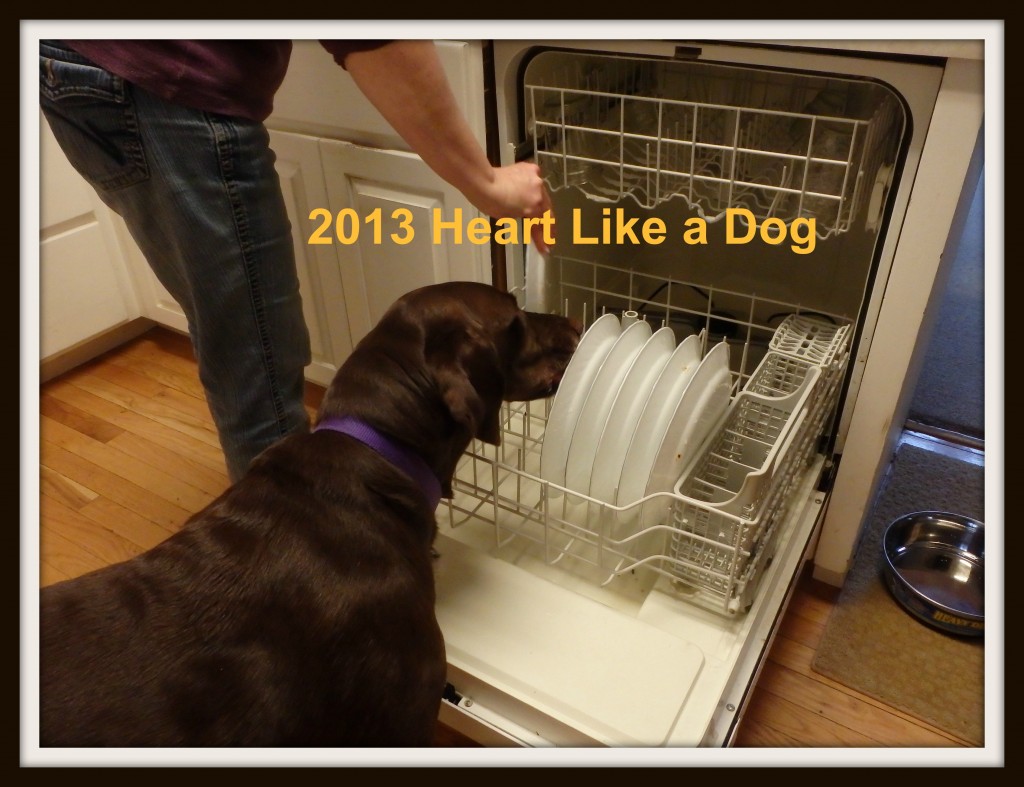 Yup, she took care of the pre-wash portion of the dishes.
Afterwards I captured what may just be my favorite picture.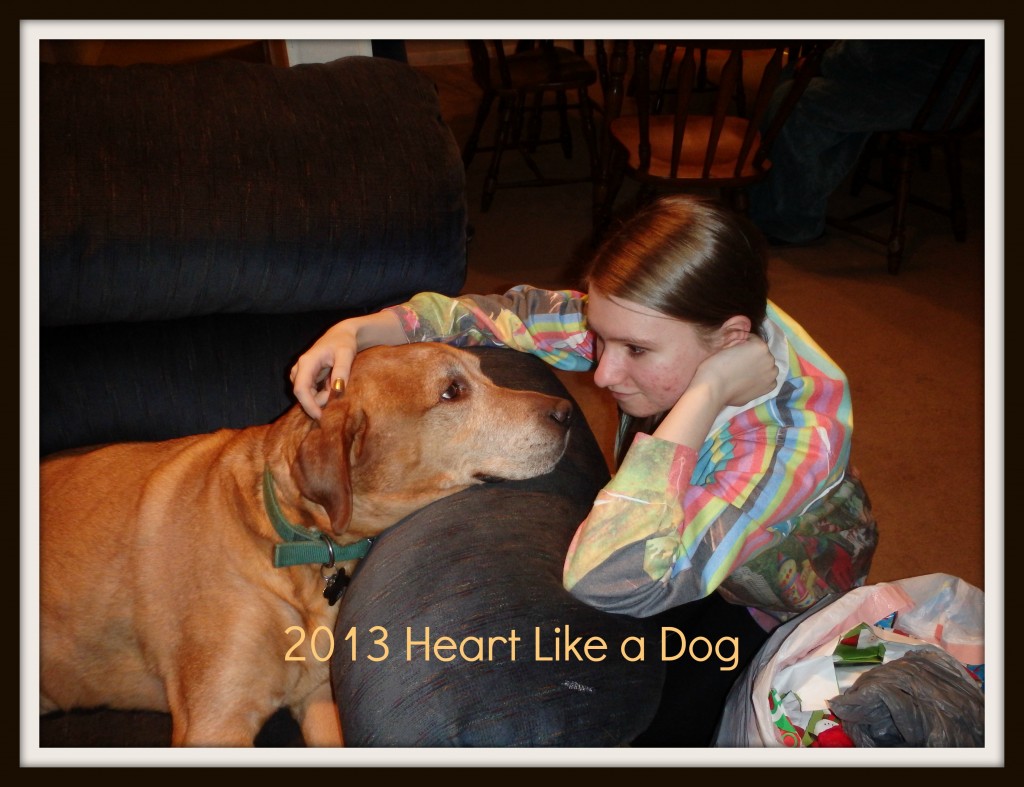 Sampson and my niece, who clearly adore each other.
How was your holiday? Did you go out to stay in?
This is This 'N That Thursday, hosted by 2 Brown Dawgs and Ruckus the Eskie.
Comments
comments