Hey, it's Follow-Up Friday, the blog hop that wraps up your week and leads you right into the weekend.
Happy Birthday Delilah and Advent Calendar for Dog Lovers Day 14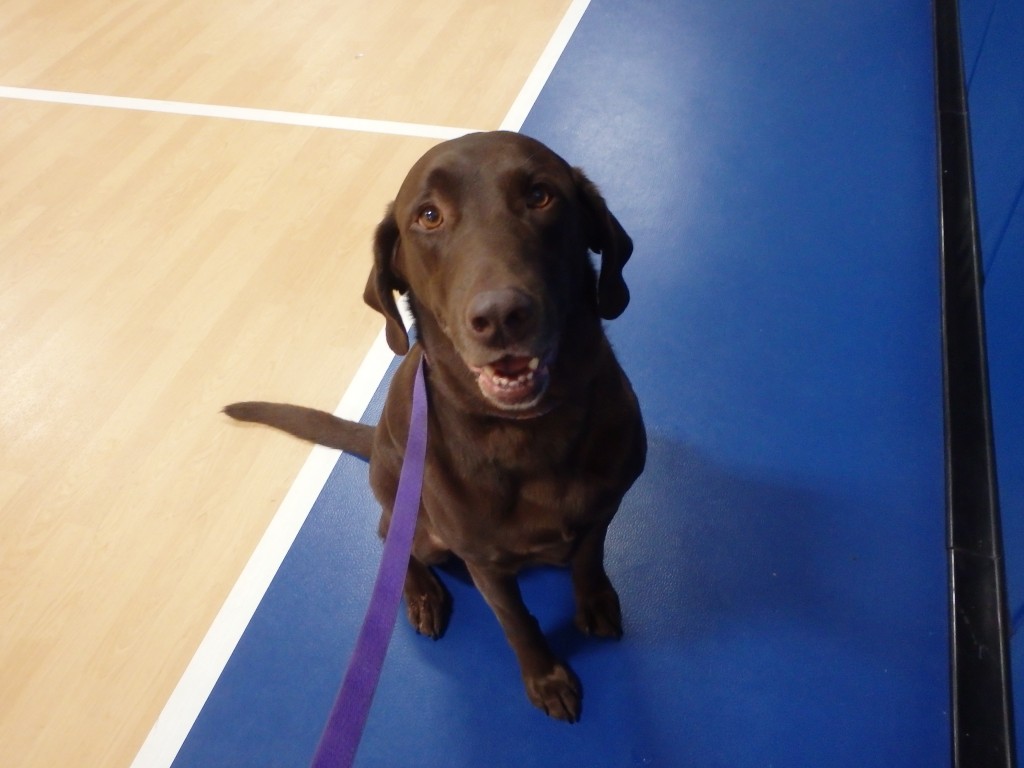 Thank you all for the birthday wishes for my sweet girl, she had a good day.  I came home from shopping with a toy for each of them (a tradition of my grandmothers) and they had fun destroying them. 🙂
Yes when we were children the birthday girl got a present and the other two got something small.  I think it was her way of letting us know we were all important.
Jan K said, "I think your grandmother is looking down on you and enjoying the fact that Delilah keeps you so entertained and happy(and entertains the rest of us too)."
That's a wonderful sentiment Jan, I'd like to believe that.
I Thought Delilah was THE Diva and Advent Calendar for Dog Lovers Day 16
Thanks to all of you who explained why it's called the "Cone of Shame," after the third day it didn't seem to bother him quite so much!  And today IS his last day, but now I'm a bit nervous about him getting his stitches out.  Will it hurt him?  What if he snaps at someone?  Will he have a permanent mark on his record?
Jackie said, "The cone is the worst. We haven't had to put Rita in it (yet – it's inevitable though, isn't it??)"
I hope not Jackie!  It is so heart breaking.
Emma said, "When I got spayed they gave me a cone but Mom didn't have the heart to put it on me, so I learned the "no lick" command and it works great."
Sampson knows that command too Emma and he's pretty good about following it when we are there, but if we're not there, he needs to wear the cone.
Pup Fan said, "We got her the Comfy Cone and she was marginally less grouchy than when she had the plastic one, but not by much…"
I considered the Comfy Cone and finally found one locally, but after a telephone discussion I was told that some dogs can push the Comfy Cone back and since my area of concern was the stitches on his face, we opted to stick with the hard cone.
Pamela asked, "Any chance your job would let you take medical leave?"
They probably would, but I'd much prefer bringing him with me, except that would mean leaving Delilah home alone….when I bring her into work, I have to shut everyone's doors because she goes and cleans out their garbage cans.
Gawking Around the Christmas Tree and Advent Calendar for Dog Lovers Day 17
Frankie and Ernie said, "An ENTIRE stick of ORGANIC BUTTER?? Delilah girrrrrrrl you are gonna have some SLICK POOPS."
Nope.  No slick poops for that one.  Once she ate THREE sticks of butter WITH THE WRAPPERS and all that happened was she was really thirsty and threw up a tiny bit of foam.
Kristine said, "Hahahahaha! I laugh in sympathy. Why do you think I get suspicious every single time Shiva leaves the room?"
I knew if anyone understood this, it would be you Kristine. 🙂
Ear Worm and Advent Calendar for Dog Lovers Day 18
WOW you guys!!  What an amazing response to this blog hop!!  I've started reading them, but I hope you understand with 95 entries, it will take some time!
As for the ear worm, well sometimes songs just roll around in my head and I feel the need to get them out. 🙂
Nursing Home Tales and Advent Calendar for Dog Lovers Day 19
Jackie said, "We poke fun at my 86-yr-old mom all the time, so if you are going to hell, I'll see you there!"
We're gonna have fuuuuun!
SlimDoggy said, "Beautiful shot of your backyard."
Jenna, Mark "Husky-Crazed" Drady said, "I love the pic of your yard! It looks like its straight out of a painting or a movie or something!"
Jessica @ Life with Duke said, "That is a beautiful picture at the end!."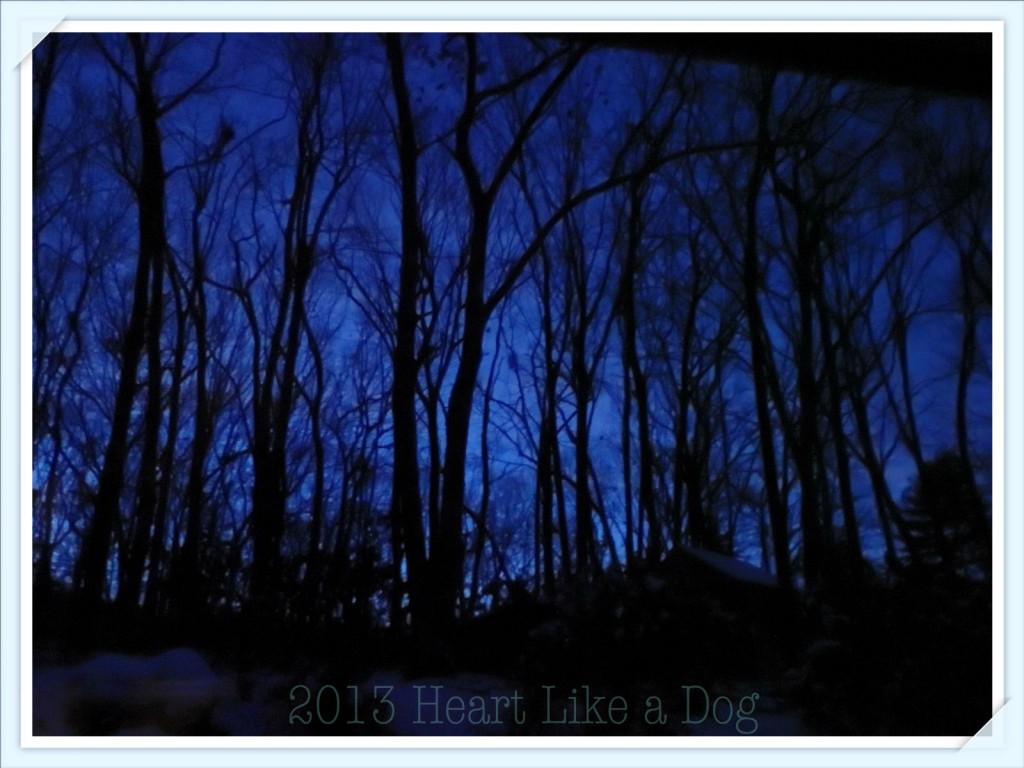 Thank you all.  That was exactly how the night looked and it was so beautiful.  I put my camera up to the window, used no flash and the low lighting setting and it captured it beautifully.  Of course I had some bloopers as well.
Jan said, "There are all kinds of ways to make people feel better and dogs seem to know them all."
They sure do Jan, they sure do.
That's a wrap for me.  You can find the blog hop below the Advent Calendar post.  Have a great weekend!
Advent Calendar for Dog Lovers Day 20!
It's time for the Advent Calendar for Dog Lovers hosted by Kol's Notes, Heart Like a Dog, My Brown Newfies, My GBGV Life & Bringing Up Bella! 24 giveaways in 24 days, plus a grand prize worth more than $800 – who wants to win? Today's giveaway is sponsored by Hartz. You could win their new Simpsons dog toys! Click here to check out the Advent Calendar and enter today's giveaway!
Comments
comments