Today we're joining 2 Brown Dawgs and Ruckus the Eskie, for This 'N That Thursday. You know, some days you have a little of this or a little of that.  It's an anything goes kind of day!
Many thanks to our hosts!  Let's get started shall we?
My mom came home from the rehabilitation center yesterday and went to spend some time at my sister's place.  But before she did we managed to get the dogs up to visit her once.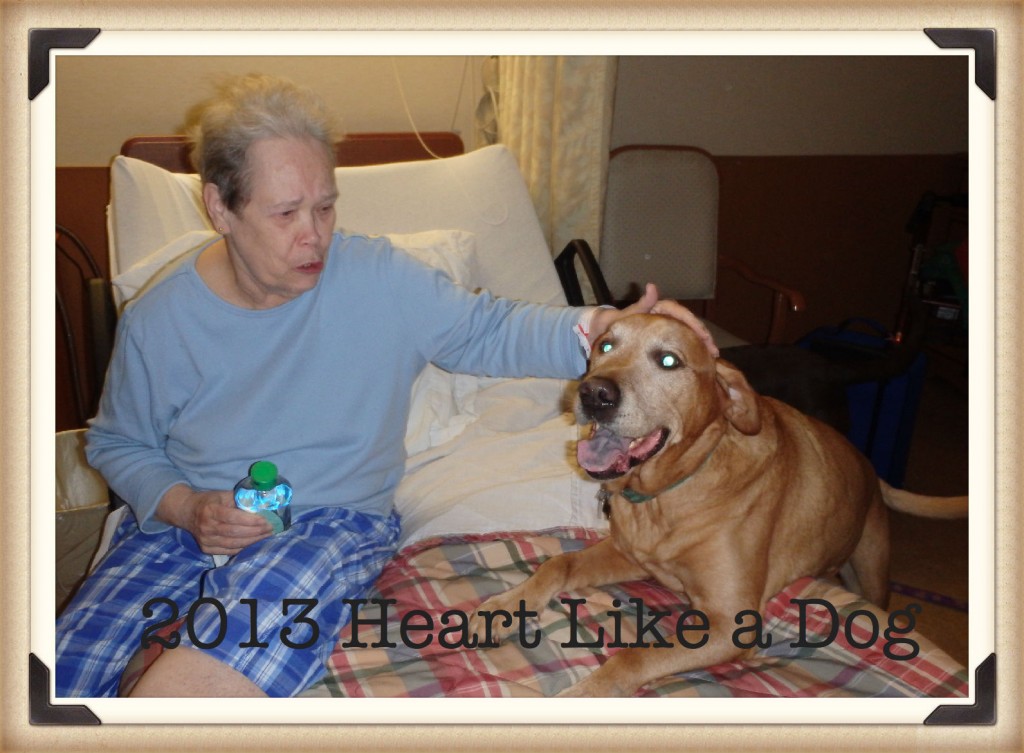 She cried when she saw him.  She said he's getting so gray!  But at least you can see where I get my Heat Miser hair from, I do come by it naturally. 🙂  I know that was mean, she's in a nursing home for Dog's Sake!  I'm a horrible daughter and I'm going to hell.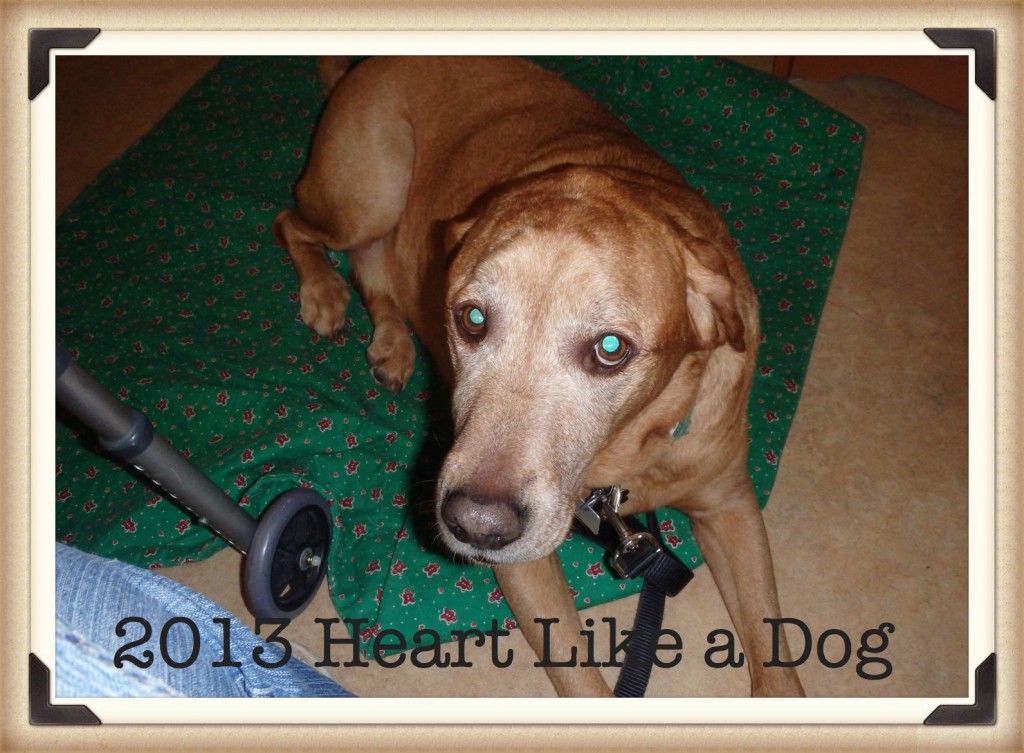 We brought the dog's mats so they'd have a place to lie down and we shut the door to her room.  It happened to be around dinner time and there was a knock on the door and the door immediately opened.  Thankfully I'm quick cause I caught Delilah's leash as she bolted for the door.  I can only imagine the chaos that would have reigned in that place with those poor defenseless people getting their meals and Delilah on the loose.  (Has anyone ever been kicked out of a convalescent home?) The poor girl who opened the door screamed and practically dropped the food tray.  She was terrified of Sampson and his 'green' eyes.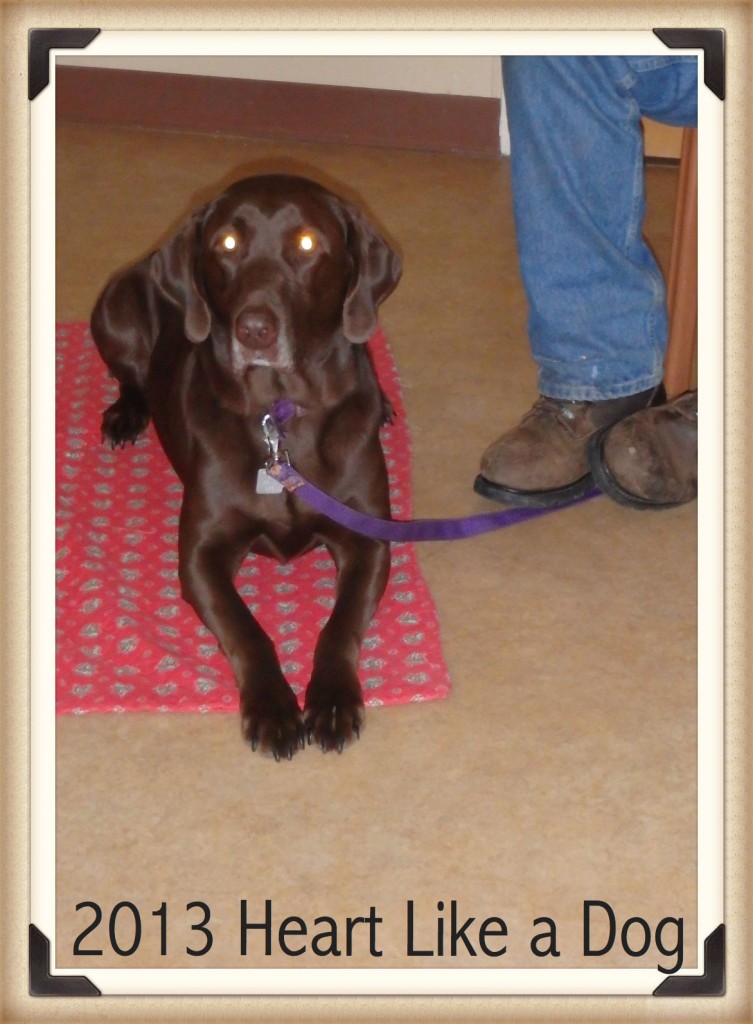 After that fiasco, Hubby kept his foot on her leash.  Can't have crazy labs running around terrorizing people who are trying to get better!  So much for trying to make them therapy dogs!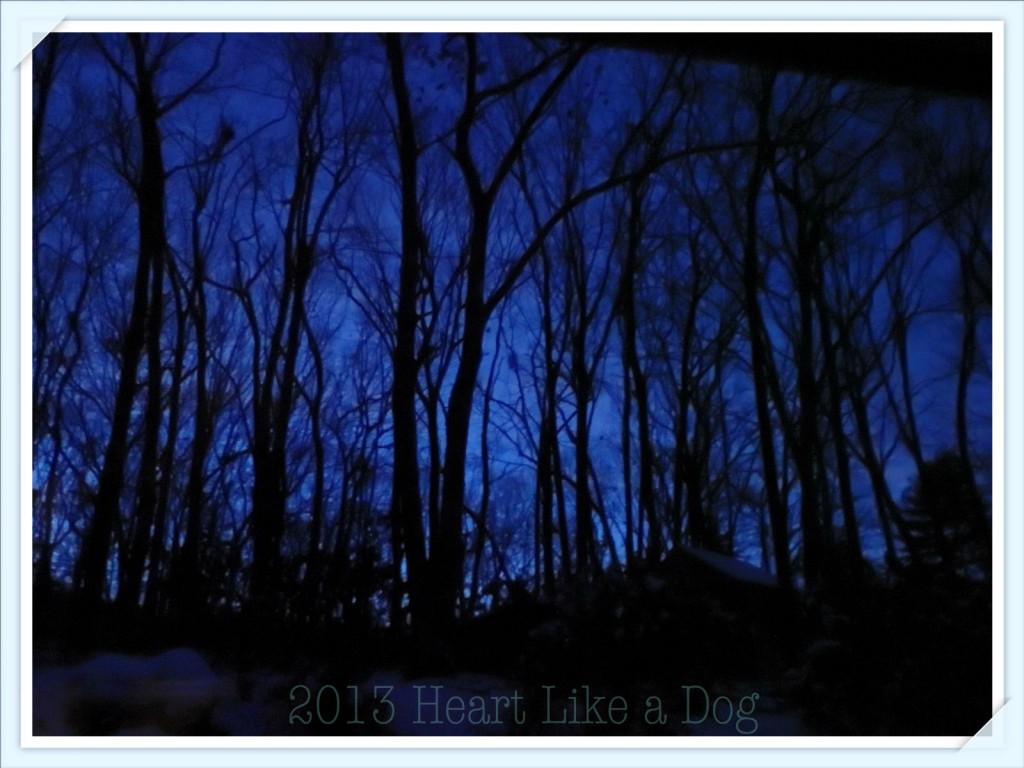 And finally, it has nothing to do with the rehab story, but I took this picture of my back yard one night not too long ago.  I thought it was cool.
Thanks again to our hosts, 2 Brown Dawgs and Ruckus the Eskie, join us tomorrow for Follow-Up Friday, where I answer questions, post some of my favorite comments and wrap up my week!
It's time for the Advent Calendar for Dog Lovers hosted by Kol's Notes, Heart Like a Dog, My Brown Newfies, My GBGV Life & Bringing Up Bella! 24 giveaways in 24 days, plus a grand prize worth more than $800 – who wants to win? Today's giveaway is sponsored by Happy Dog Boxes. You could win a 1 month subscription box filled with toys, treats & fun for your dog. Click here to check out the Advent Calendar and enter today's giveaway!
Comments
comments