When you have a dog like Delilah, every day life is challenging.  Why just Sunday she ate a stick of butter off the counter.  Organic butter!  Yo that stuff is not cheap. She ate like a dollar's worth of butter.  In one sitting…..er standing.
Holidays can be extra challenging because of all the additional food and when you throw in a Christmas tree and presents, well you best be bringing your A game to make sure everything stays exactly as you want it.  Cause this dog has skills.  Mad skills. She's brazen and fast and goes after what she wants.
The first year we put up a tree we lost a number of ornaments.  My baby elf.  Oh my baby elf.  Hand-crafted by me over 30 years ago, my special ornaments always went on the tree first.  And then Delilah ate an elf.  So we stopped putting my treasures up.
And forget about putting presents under the tree, Delilah likes to unwrap packages and then chew up what's inside.
We've had to simplify our tree.  This year, I went totally basic.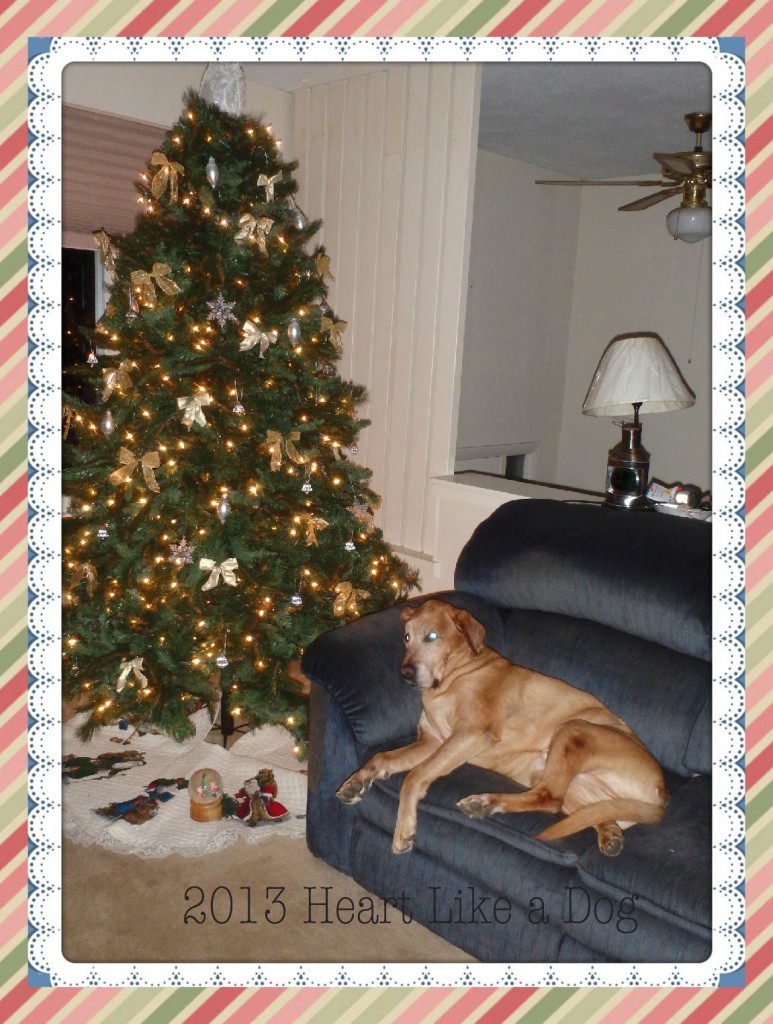 As you can see, Sampson could care less about the tree, the ornaments or anything that might be underneath it.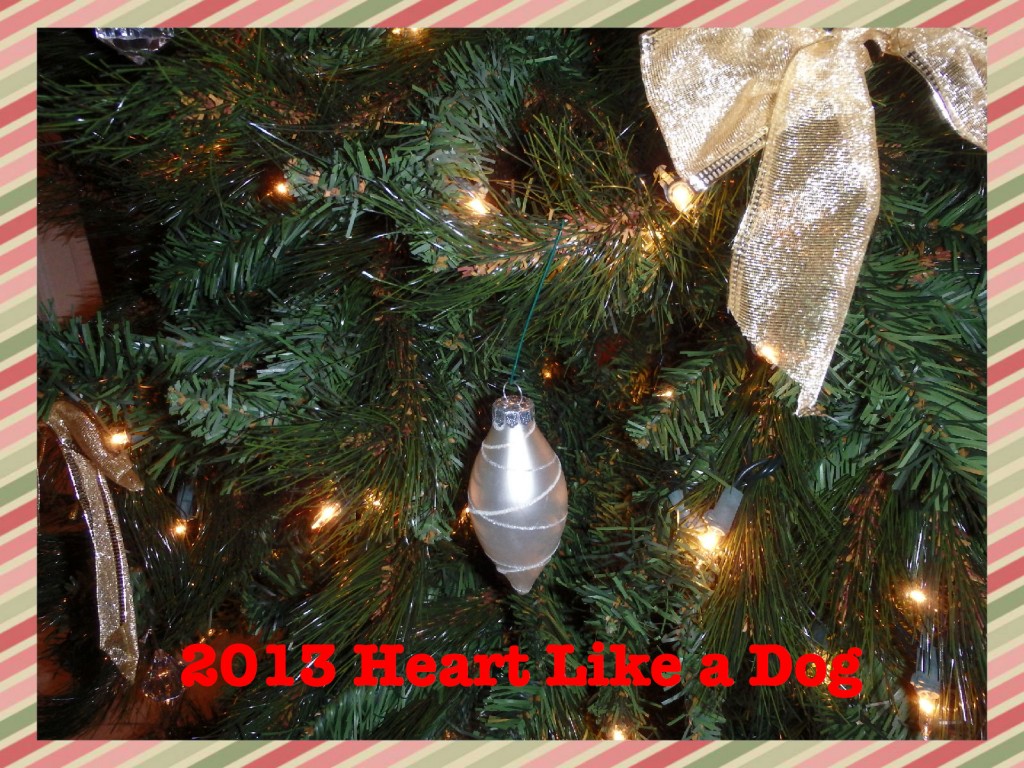 I stuck with simple ribbons, crystals and a few glass ornaments and so far, Delilah hasn't even looked at it.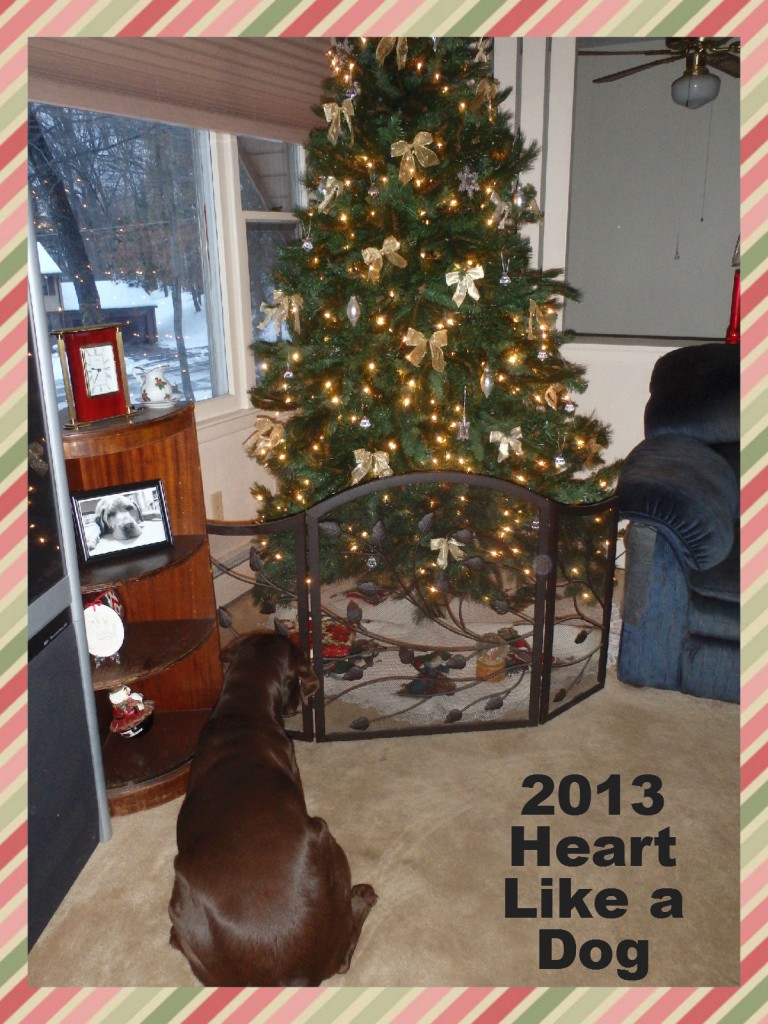 Until a present came in the mail yesterday.  So we've gated off our tree.
Hubby took our fireplace screen and arranged the furniture just so.  But it doesn't keep a girl from window shopping. 😉
How are your pups around the tree, do they bother the tree, ornaments, presents?  What creative ways do you use to help keep your sanity around the holidays?
It's time for the Advent Calendar for Dog Lovers hosted by Kol's Notes, Heart Like a Dog, My Brown Newfies, My GBGV Life & Bringing up Bella! 24 giveaways in 24 days, plus a grand prize worth more than $800 – who wants to win? Today's giveaway is sponsored by P.L.A.Y (Pet Lifestyle and You). You could win a whimsical Wobble Ball Treat toy. Click here to check out the Advent Calendar and enter today's giveaway!
Comments
comments