My grandmother was a huge influence in my life.  It's a wonderful grandmother who can convince every one of her grandchildren that they were her favorite.  My grandmother was that woman.  Between my two sisters and I, each one of us would swear that we were her favorites.
My grandmother died six weeks shy of my 19th birthday and 4 weeks shy of the birth of my twin daughters.  While she is gone she is never, ever forgotten, so when Delilah came to us and her birthday was estimated as December I polled my sisters to see if they'd mind if Delilah shared my grandmother's birthday.
Thank God they said yes, cause I would've done it anyway. 😉  They probably knew that though…LOL
So today is the day we celebrate the life of two beautiful beings. One being my grandmother, a woman who guided and nurtured me from infancy to adulthood.  The other being Delilah who has given me one hell of a ride these last six years.
Delilah, Miss D, D, Pretty Girl, Sweet Lips, Sweet Pea, DEE-LIE-LAH!, DEE-LIE-LAH ROSE! Princess.
My second hand rose goes by many names.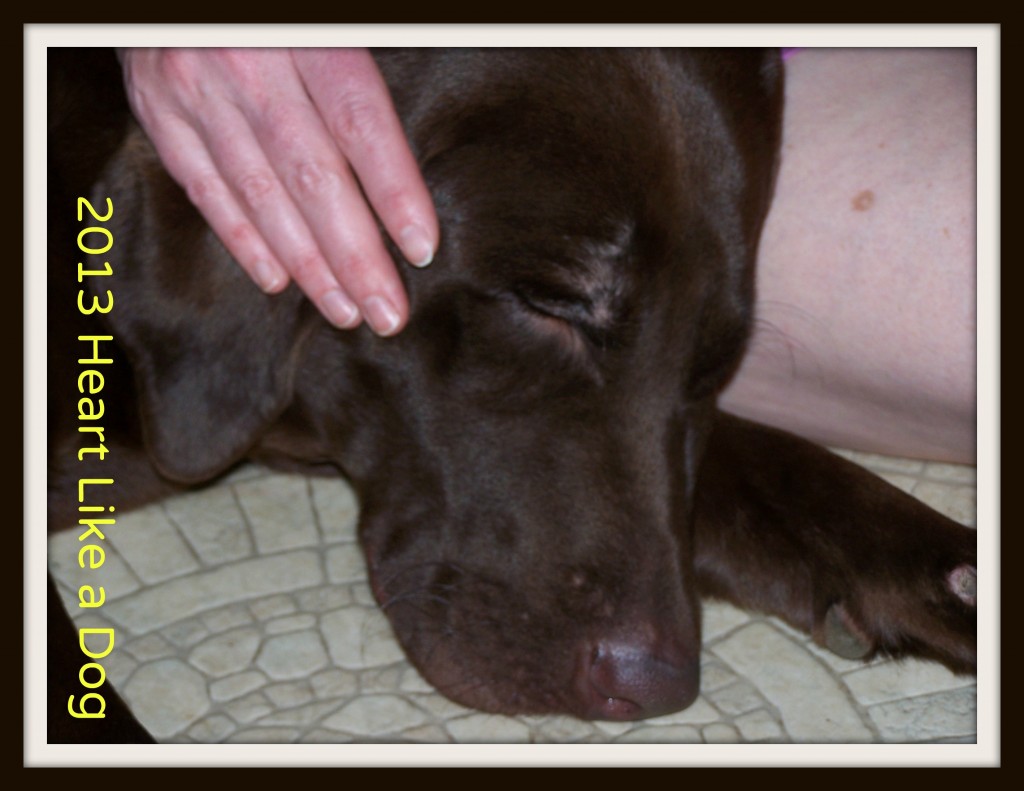 Finally resting, the first day she was home.
But no matter what we call her, she brings joy, laughter and a zest for life into our lives.  When she first joined our house I thought she was sent to me to teach me patience, but lately I've come to think she was sent to me to make me laugh.
And she does that.  On a daily basis.
Happy birthday sweet princess, you've been an amazing influence in my life and I treasure every moment I have with you.
Today we're celebrating Delilah's birthday with some of our favorite pictures, which we're sharing on Facebook.  Won't you join us?
It's time for the Advent Calendar for Dog Lovers hosted by Kol's Notes, Heart Like a Dog, My Brown Newfies, My GBGV Life & Bringing up Bella! 24 giveaways in 24 days, plus a grand prize worth more than $800 – who wants to win? Today's giveaway is sponsored by Earth Rated. You could win biodegradable pick up bags and accessories for you dog's walk. Click here to check out the Advent Calendar and enter today's giveaway!
Comments
comments