Today we are joining our friends at the 2 Brown Dawgs Blog and Ruckus the Eskie for This 'N That Thursday.  Many thanks to our hosts for this awesome hop.
Sampson's Dental Procedure
Sampson's procedure was on Tuesday and everything went exactly as our vet expected.  His teeth were cleaned and required no extractions, both the Sebaceous Cyst and the fatty tumor were removed and neither one presented as anything other than what they were.  I had her check his back end (remember that lazy sit) and she had no concerns.  I'm planning on writing a full post on the day, but just wanted to fill you in and let you know how he is doing.
I also wanted to really thank Linda at 2 Brown Dawgs, Donna from Donna and the Dogs, Jen from My Brown Newfies and my trainer Ariane for helping me get through the excruciating hours when Sampson was under anesthesia.  I honestly couldn't have gotten through it without your support and I wanted you to know how very much I appreciated it!
And a big thanks to the incredible Dr. Soutter and her amazing staff at Manchester Veterinary clinic, who took such awesome care of my puppy.
We were all so happy to be together again.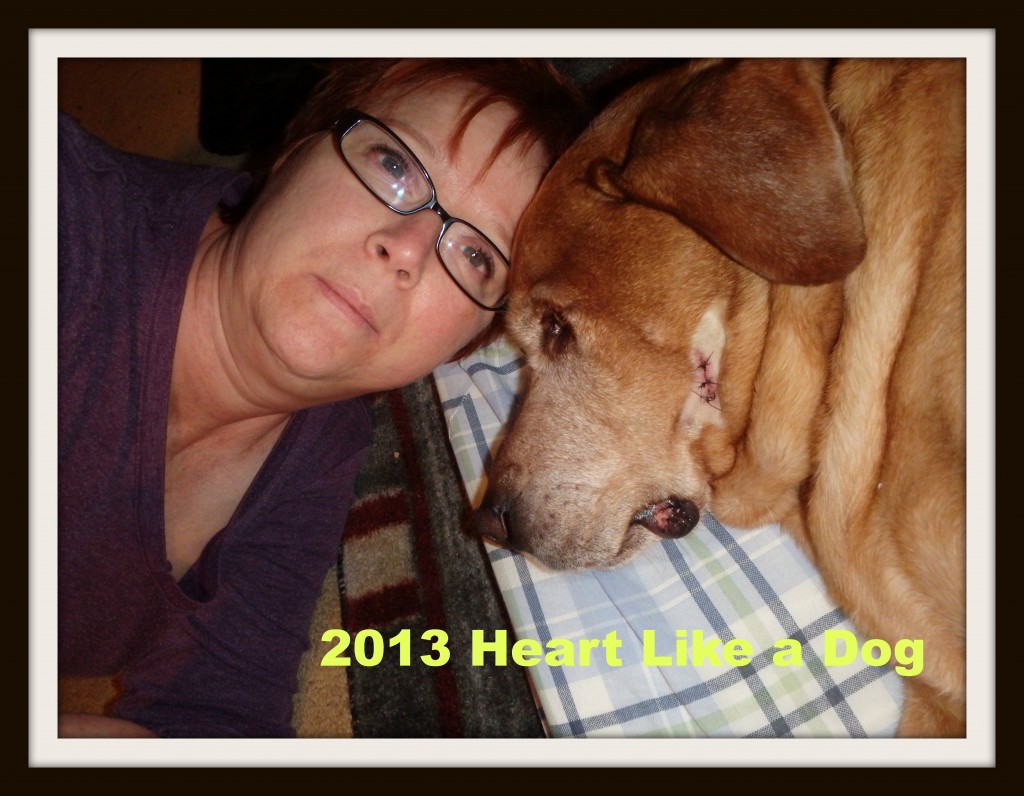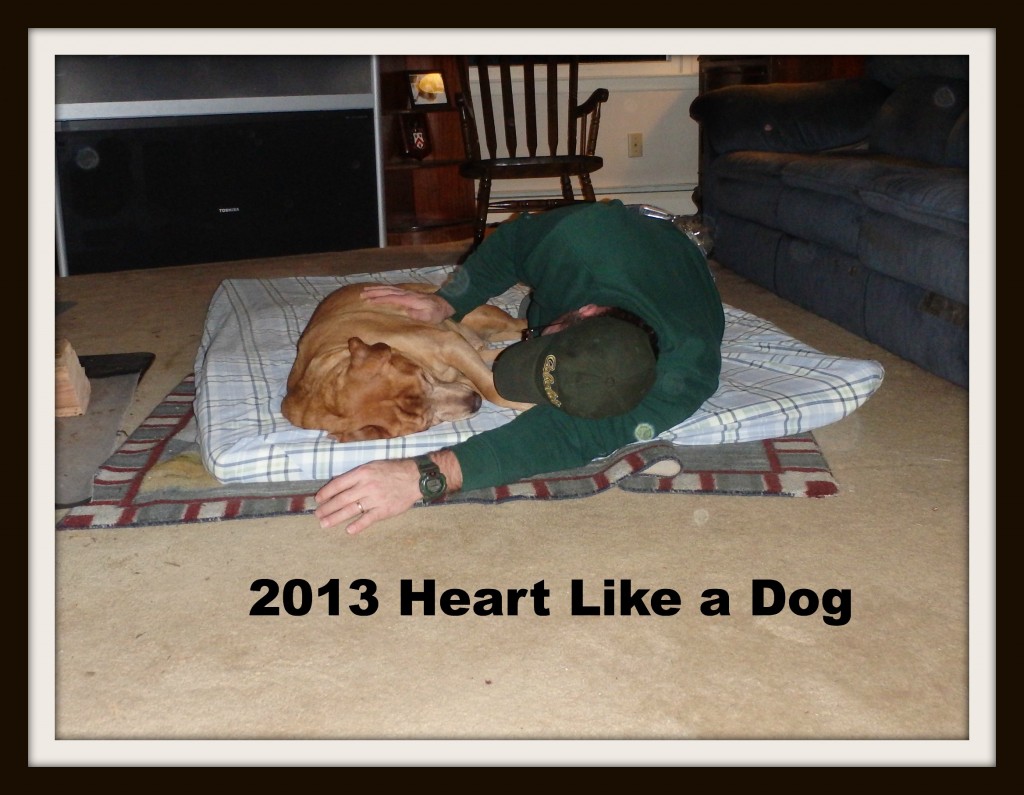 I hadn't gone home at lunch to walk Delilah because I wasn't sure how she was doing home alone and if she was doing well I didn't want to disrupt her by coming home and leaving again.  Once Sampson was home and settled I grabbed Delilah's leash and we headed out for a walk.
A winter storm had been spitting on and off all day and I marveled at the serenity as we stepped out into the frigid cold.  A movement to my left caught my eye and Delilah and I watched in wonder as a pack of deer stepped carefully across the frozen street.  We turned to our right and headed off, alone in the beauty of the snow.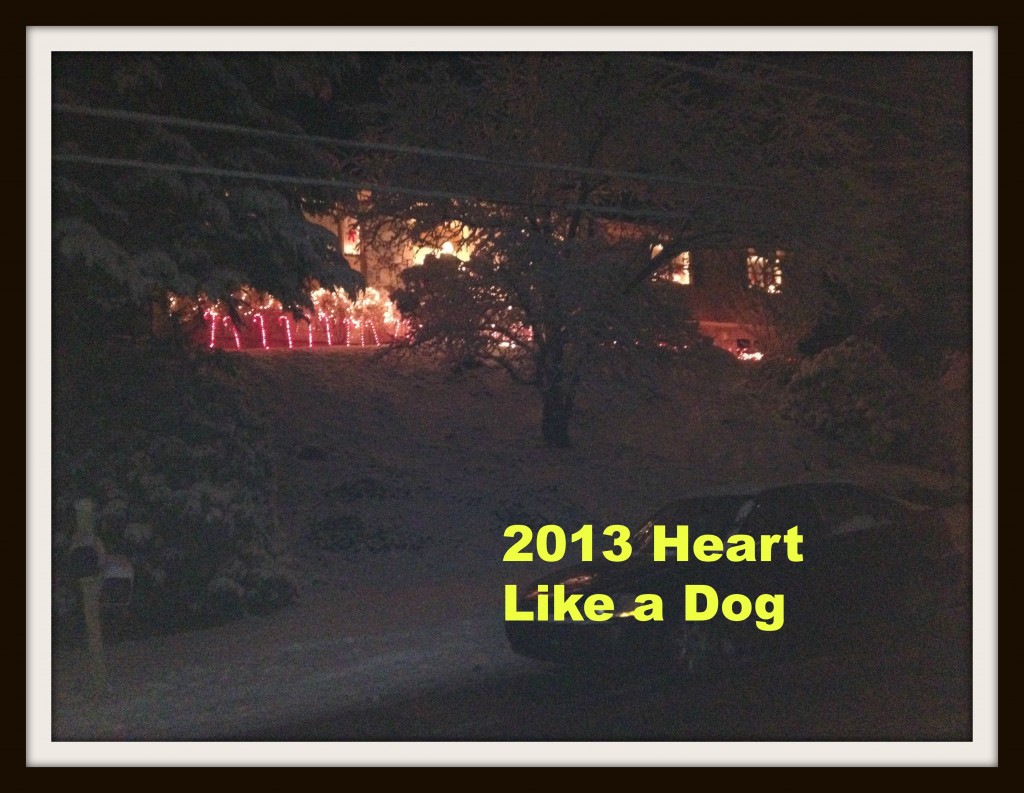 Too bad all I had was my camera phone, it just doesn't do the beauty of the snow and Christmas lights justice.
And speaking of Christmas…
Advent Calendar for Dog Lovers

It's time for the Advent Calendar for Dog Lovers hosted by Kol's Notes, Heart Like a Dog, My Brown Newfies, My GBGV Life & Bringing up Bella! 24 giveaways in 24 days, plus a grand prize worth more than $800 – who wants to win? Today's giveaway is sponsored by Who I Am I Am. You could win doggy theme t-shirts for humans. Click here to check out the Advent Calendar and enter today's giveaway!
Please join me tomorrow for Follow-up Friday when we wrap up the week, highlight some comments and respond to some questions.
Comments
comments