Day two of the Advent Calendar for Dog Lovers is here.  Don't worry, I'm going to give you all the information you need for a chance to win another awesome prize, but first I wanted to chat a bit about Delilah's off-leash behavior in last week's Nosework Class and some insights I received from our trainer, Arianne.
Free to be me
So you may recall, Delilah loves the nosework game, and she's very good at it.  Typically I drop the leash when I release her, but seeing as there was only one other team in class last Tuesday I decided to un-clip her leash.  And in that moment, my lovely dog who typically shines in the classroom setting, took off for my trainer's treat bag.  I called and coaxed and was totally ignored.  So I went to her, clipped her and brought her back to our spot.
Arianne said, "Interesting."
We decided we will try it again.  And we got the same result.
Arianne said, "Let's try it with a check cord."
I revved her up, dropped the cord and off she ran to Arianne's treats again.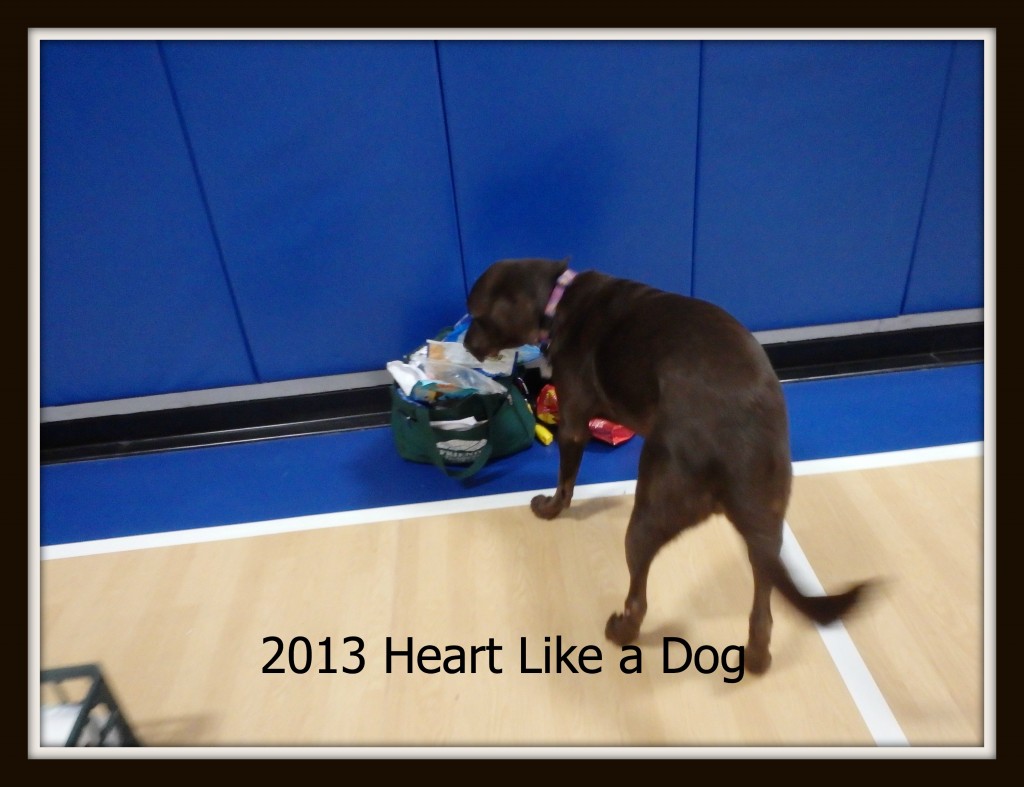 The next time it was our turn, Arianne suggested I keep hold of the check cord and drop it, IF and ONLY IF Delilah took a step towards the hide.  If Delilah made like she was heading to the treats, I was to step towards the hide, if Delilah responded, I could drop the line.  If Delilah did not, I was not to release her.
This time as she made to head towards Arianne's treats, I took a step towards the hide and she followed, so I dropped the line.
On our next turn, we removed the check cord and replaced it with what basically amounts to a leash handle.  Just a clip and the handle.  Same deal, if she moves towards the hide I can release her.  This time, she went for the hide.
On our last turn, I removed the leash and kept a hold of her by her collar.  As soon as she indicated she was going for the search, I released her.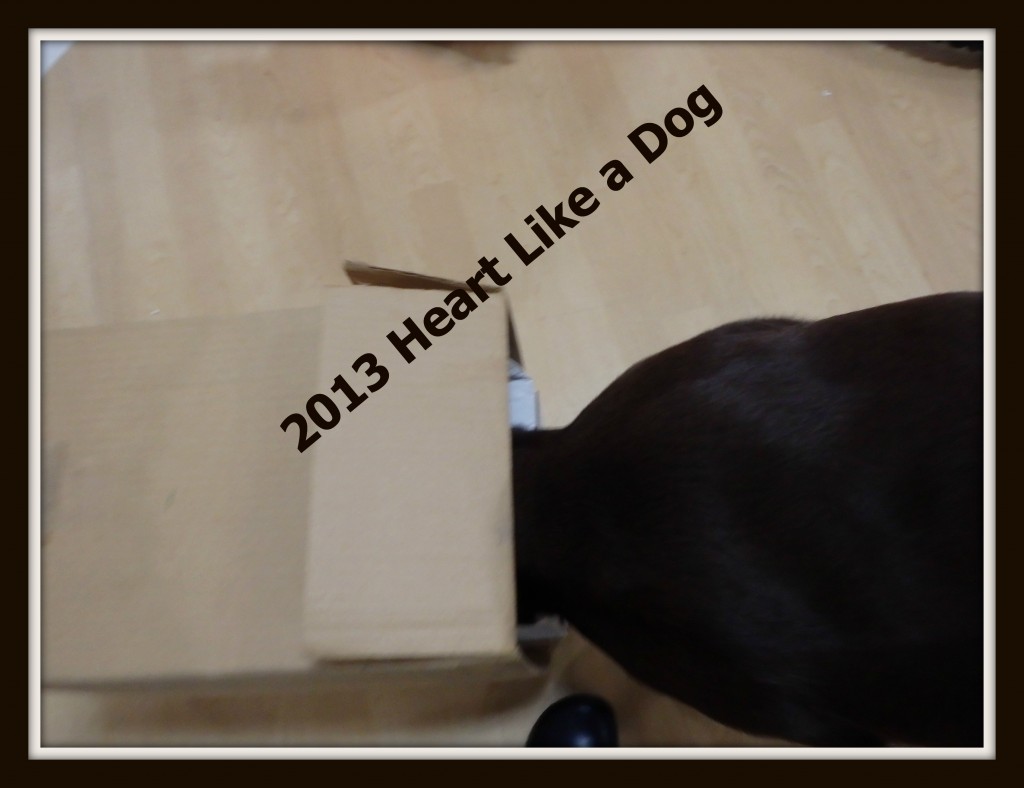 It's a simple answer.
That was a brief summary of what we did in our class last week.  Are you confused?  Are you wondering just what the connection between Delilah and the un-clipping of the leash is?
It's the connection.
Simply put, when Delilah is on the leash, she feels like she must engage with me, when I un-clip the leash, in her mind she's a free dog and no longer "HAS" to engage with me.  Basically the leash keeps us connected and once that connection is lost, Delilah thinks she can do what she wants.
Delilah forgets who her Mama is and how much her Mama likes a challenge.
Arianne and I will continue working on this, and I have hopes that at some point I will indeed be able to trust Delilah off-leash.  Until then, I'm perfectly content to keep her on leash.
Advent Calendar for Dog Lovers
It's time for the Advent Calendar for Dog Lovers hosted by Kol's Notes, Heart Like a Dog, My Brown Newfies, My GBGV Life & Terrier Torrent! 24 giveaways in 24 days, plus a grand prize worth more than $800 – who wants to win? Today's giveaway is sponsored by artist Gift Skins. You could win custom printed wrapping paper featuring your favourite furball. Click here to check out the Advent Calendar and enter today's giveaway!
Comments
comments