Holy Woof, can you believe it's already December 1st?   I for one am super excited, because December 1st means one thing and that is the 1st day of 24 days of awesome!  Yes, one of the biggest blogging events of my year is here!!
Before I give you all the links I wanted to share my "You Make Me Smile" photo.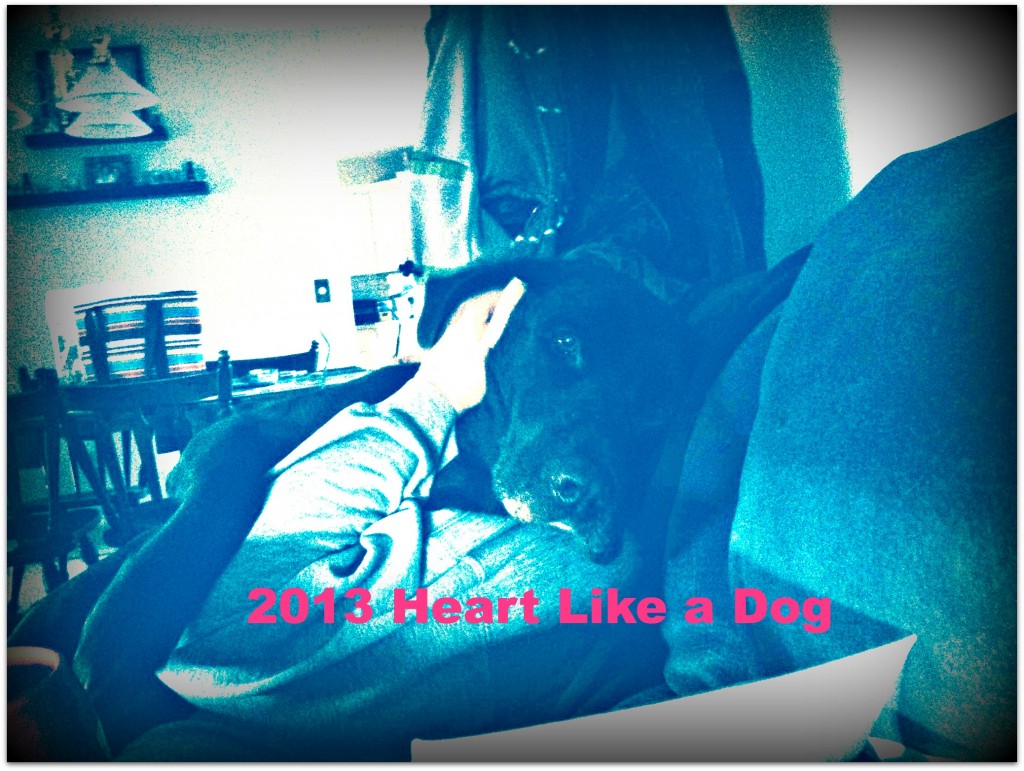 Delilah, when you insist on being a lap dog, even with company, you make me smile.
I took this photo yesterday morning as my sister and I were sitting having coffee.  Delilah frequently climbs up on Hubby's lap on the couch, but I was quite surprised (as was my sister) when she made herself at home on my sister's lap.
She is a silly, lovable lab. And she makes me smile.  Your turn, what do your dogs do that make you smile?
So now without further ado, here is all the information you'll need to enter today's drawing.
It's time for the Advent Calendar for Dog Lovers hosted by Kol's Notes, Heart Like a Dog, My Brown Newfies, My GBGV Life & Terrier Torrent! 24 giveaways in 24 days, plus a grand prize worth more than $800 – who wants to win? Today's giveaway is sponsored by artist AJ Emm. You could win a whimsical modern custom art piece of your pet. Click here to check out the Advent Calendar and enter today's giveaway!
Comments
comments