K-9 Kamp Kounselor Delilah here again, updating you on all the things we are doing to get fit and keep K-9 Kamp F.U.N.
In case you've been living under a rock, this month is our 2nd installment of K-9 Kamp.  A great challenge hosted by our friends Koly and Felix at Kol's Notes, Kelly and Ike at Peggy's Pet Place and Gretel and Chester at You Did What With Your Weiner.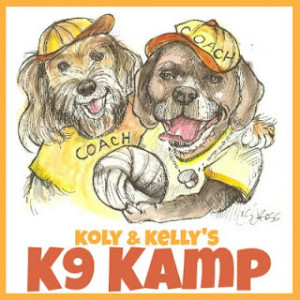 Right now we are still taking advantage of walks in the woods after The Mama gets home from work.  If she gets right to it and doesn't diddle around, we have just enough time for a 30 to 40 minute walk.
Even so, we've been working on some fun things to do with The Mama to help her get into shape, as well as keeping Sampson and me, healthy and active as well.
One of my new favorite games to play with The Mama is a little game I developed called, jump the leash.
It works like this.  The Mama is always holding the leash in her left hand, so I with my Ninja like Lab skills, will dart around behind her back, and then cut across her path so she has to jump the leash.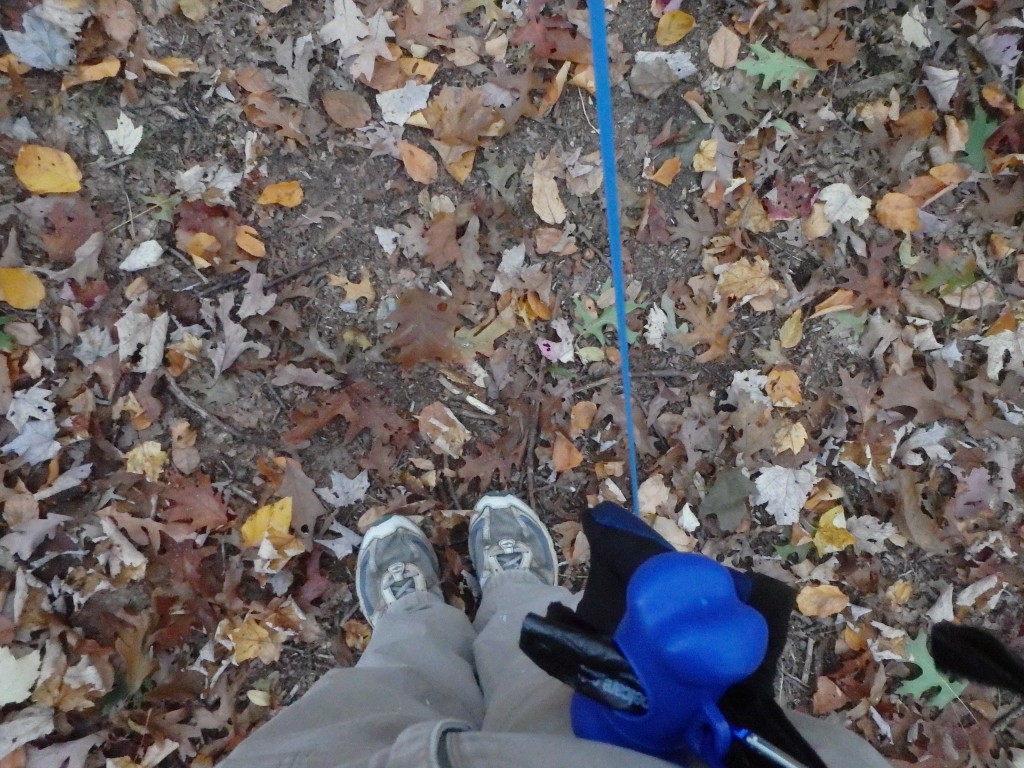 When I do this I say, "Jump Mama"
And The Mama says, "How high, Delilah?"
The Mama: Excuse me?  I do not say that!
Um, I'm pretty sure you do Mama. 
Um, I'm pretty sure I don't Delilah.  And the reason I know this, is I am too busy trying to draw air into my lungs and keep from falling on my ass.  
You say Toe-may-toe and I say Toe-ma-toe Mama.  I guess we'll just have to agree to disagree.  And Mama?
Yes Delilah.
Remember all those times you said, "Give me five minutes Delilah, I'm trying to finish a blog post?
Um…..yes?
In case you weren't aware, I'm busy working on my latest K-9 Kamp post.  People and dogs are relying on me to help them get into shape and stay motivated.  Give me five minutes please Mama.
Excuse the interruption, The Mama struggles with not being in control.  Anyhoo the leaves are falling fast and furious in our little neck of the woods and we have to be super careful when we are walking because the leaves make the trails slippery, especially when we are going downhill.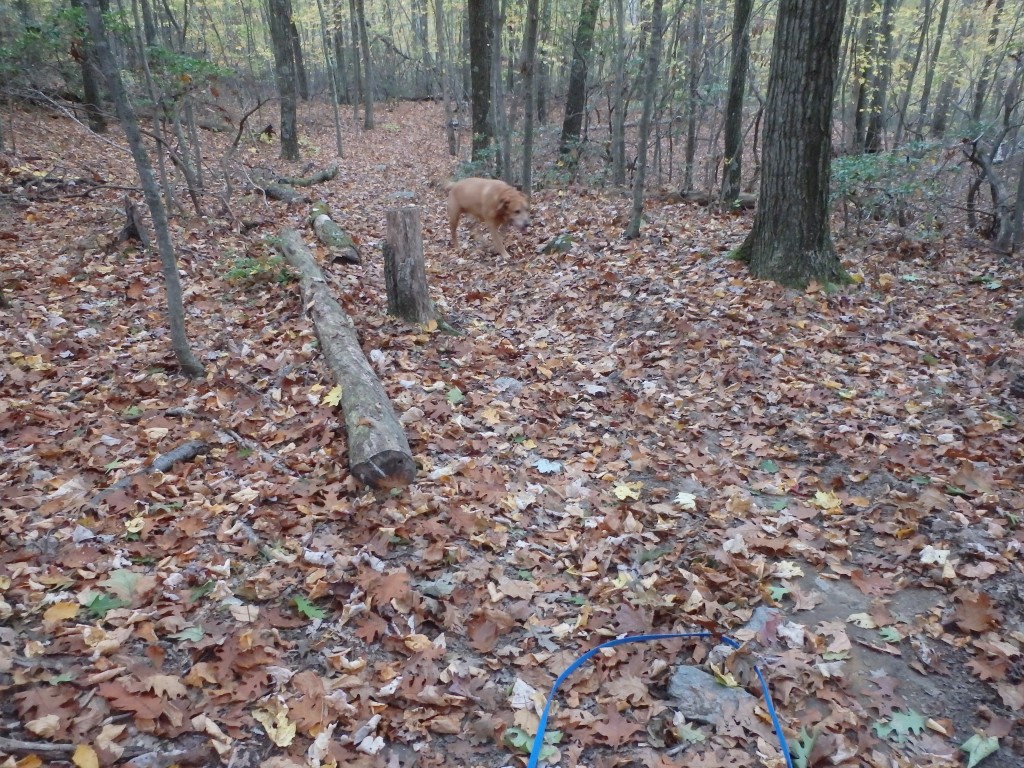 So whenever possible we try and stick to the flatter areas, although against my better judgement I have let The Mama off-leash a couple of times.  Just to get down the steepest part of the hills mind you.
Wherever we are, you can be sure we work The Mama hard, to make sure she's going over, under or around various obstacles.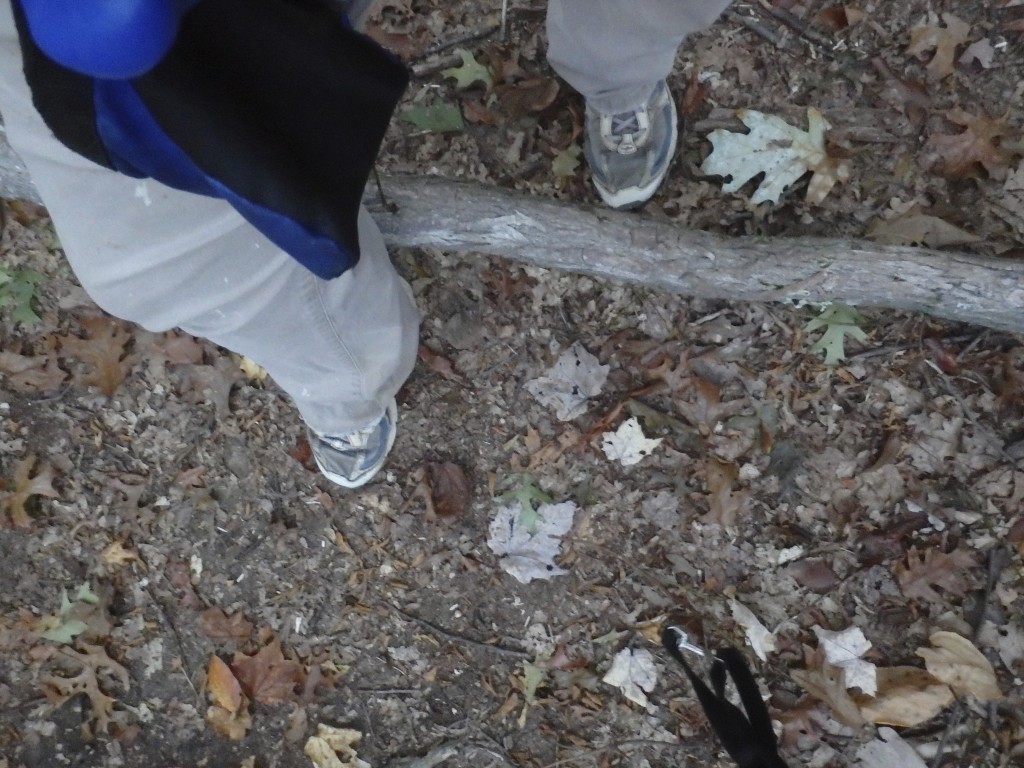 The harder part is getting her to move along at a good pace, she's still a little on the S.L.O.W side.
So how are you all doing with your K-9 Kamp?  Are you helping your humans get in shape or are you just keeping score at home?
Comments
comments