Today we're joining our friends at 2 Brown Dawgs along with their co-host Ruckus the Eskie, for This 'N That Thursday.  It's like the hodge podge of blogging, anything goes.  Grab the badge and play along.
Fall is here.
Despite nightfall coming ridiculously early, fall is one of my favorite times of year.  Days warm enough to be out in shirt sleeves or a light jacket or sweater.
Cool crisp nights with hands wrapped around a hot cup of tea, sitting in front of the fire snuggled up with a blanket your crocheting in your lap and a puppy on the side.  It doesn't get much better than that.
Until you add in the foliage.  You can't beat the foliage in New England.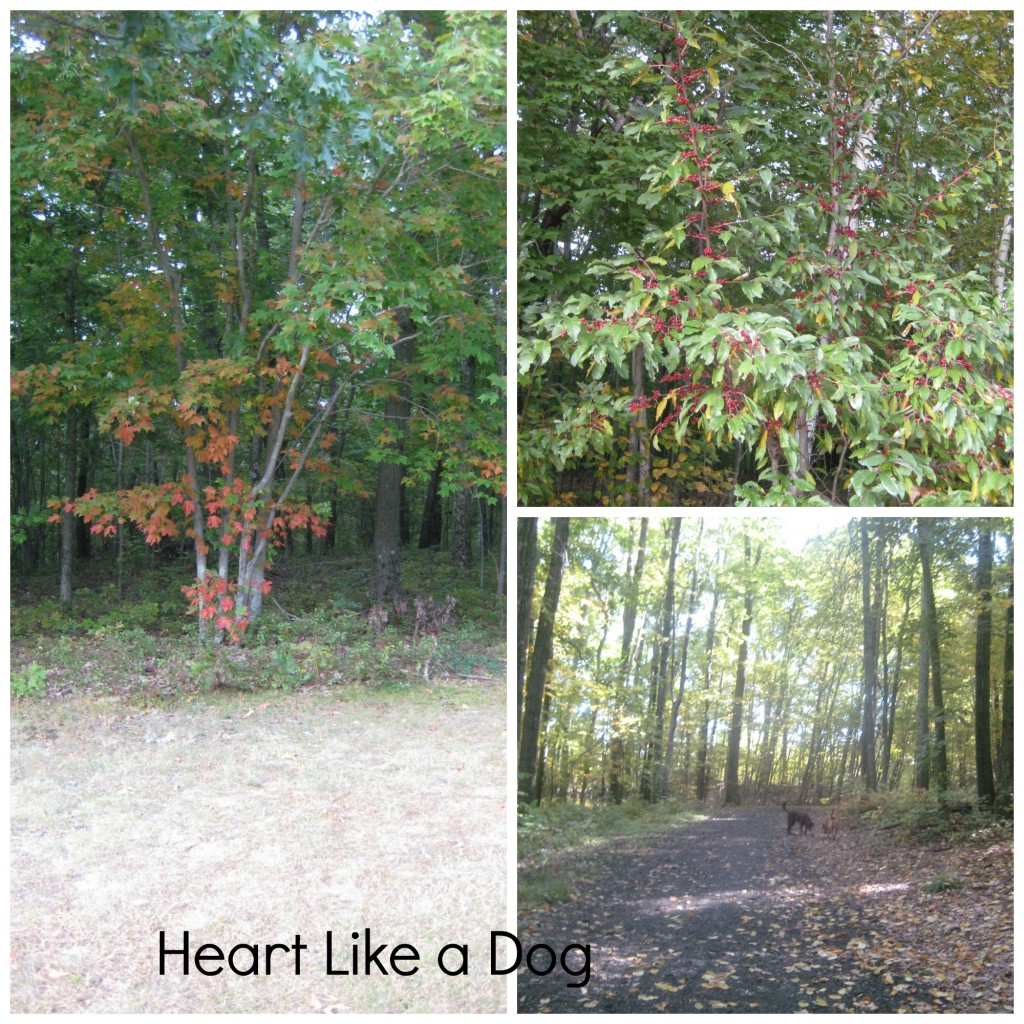 I took these photos a couple of weeks ago.  At first it seemed like everything was turning yellow.  I felt like I was stuck between the Emerald City and the Winkie Country, (Wizard of Oz reference for those who may not know) so I searched for any color at all that wasn't yellow or green.   I really like the top right photo that shows the berries on the trees.
We were all kind of in a panic with the leaves beginning to turn so early in the season, but typical New England, give us a little time and we'll get there!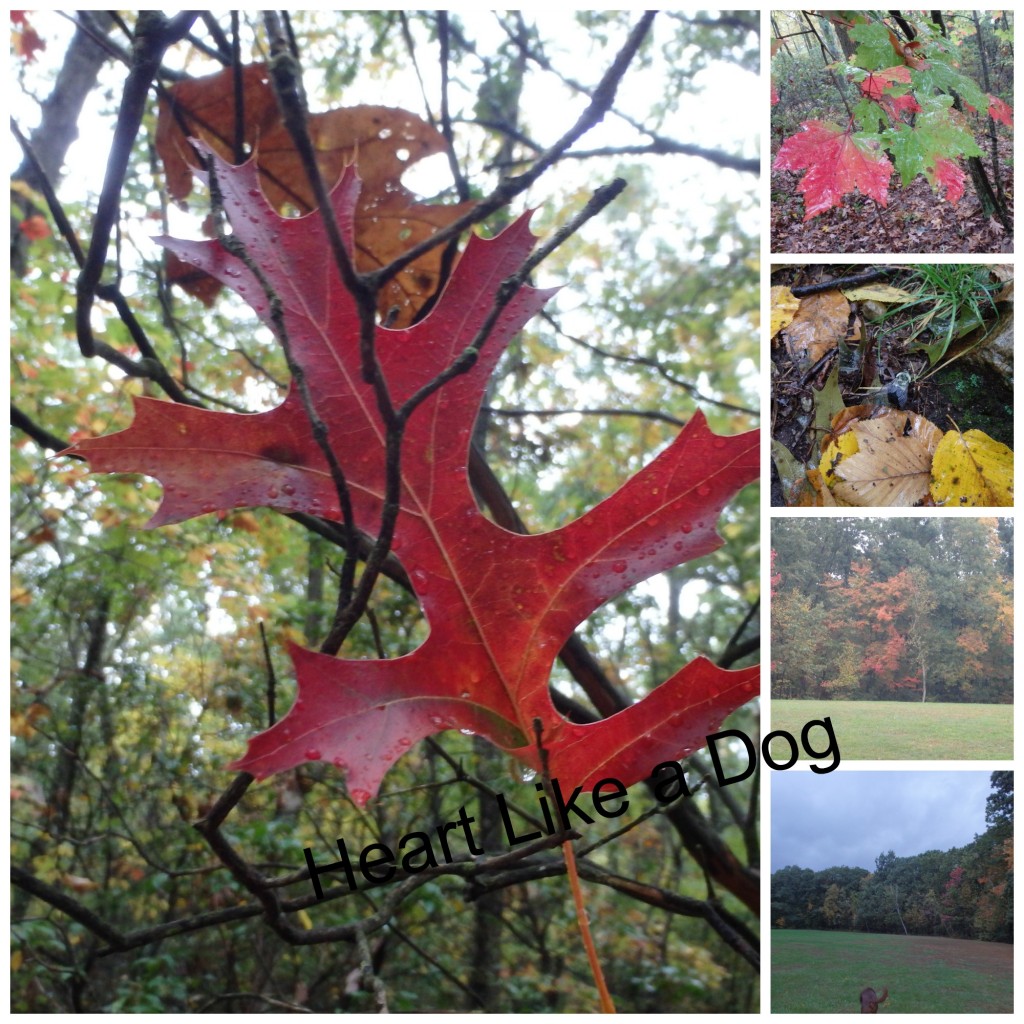 I got a new camera, which lets me get super close without blurring the subject matter.  If you notice the 2nd picture down on the right, it's a bee!
Here let me show you.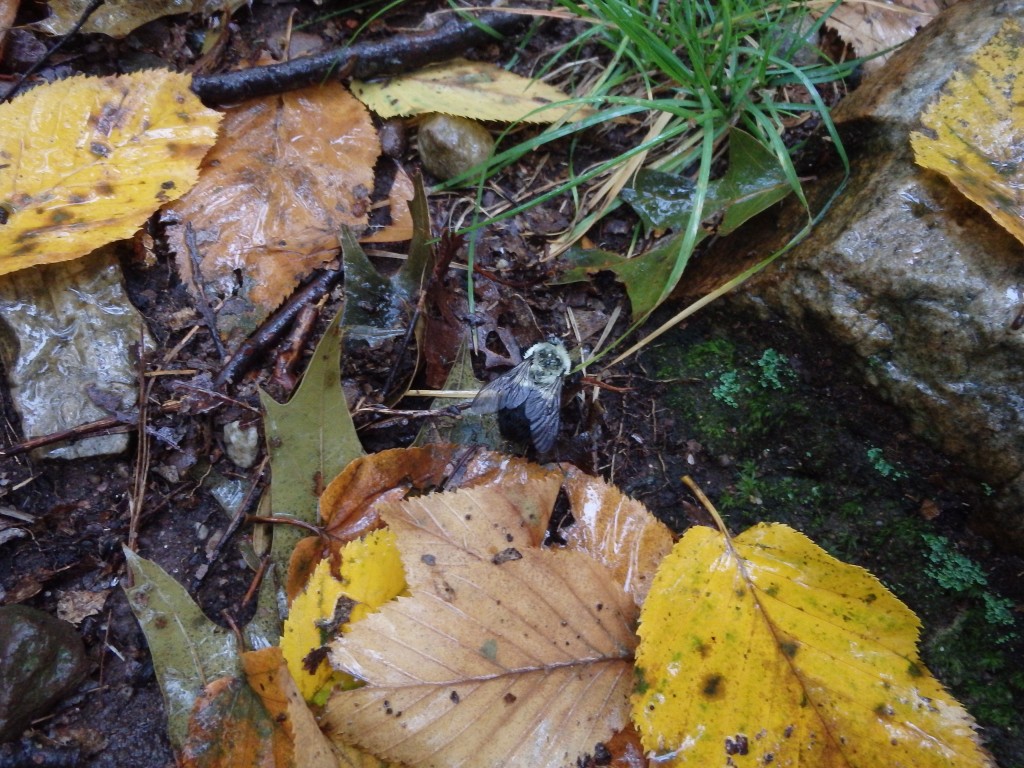 Pretty cool, huh?  If you want to know more about this sweet little, crush proof, freeze proof, waterproof camera, you can find out tomorrow on 2 Brown Dawgs Blog.  She bought the same camera just before I did.  In fact, it was based upon her recommendation that I bought this camera, so thank you Linda!
Follow-Up Friday
There's going to be some changes made to FUF.  When I first decided to make FUF into a blog hop, I thought it would be nice to have rotating co-hosts, you know to share the linky love?  But it hasn't caught on like I'd have liked.  Every week, I'm scrambling around looking for somebody to co-host and quite frankly that's just one more stress for me.  I'm wobbling on two fronts, either make a permanent co-host (ess) OR eliminate the co-host portion all together.
I'll let you know once I make my decision.  In the meantime, my co-hostess for tomorrow's blog hop is JoAnn Stancer from Sand Spring Chesapeakes.
Check back tomorrow for recaps, reviews and responses.
This is the This 'N That Thursday Blog hop hosted by 2 Brown Dawgs and Ruckus the Eskie.