K-9 Kamp Kounselor Delilah here to help keep you motivated and fill you in on some of the things we've been doing to keep this first week of K-9 Kamp F-U-N.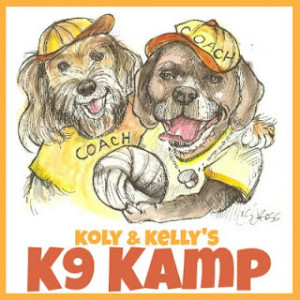 We love to take advantage of the woods right at the top of our street.  It's a great place to have fun.  In fact, one of the first days of Kamp, Sampson and I got to chase a squirrel!
Here's what happened.
Before I had a chance to leash The Mama up, a squirrel dashed across my path.
Without a thought for what poor Mama might do, off I went with Sampson right behind me.
The tree rat dashed into the woods and turned left, but he couldn't get away from me, I was in hot pursuit!
The Mama meanwhile was shouting and yelling and Sampson went back to comfort her.  Meanwhile, I kept on going. The squirrel must have been scared for his life because he ran towards one of the houses that sits on the edge of the woods looking for asylum.
Ah ha!  Here's my chance, I made the turn for the house, thinking I could pin him down there.
All of a sudden I heard the Mama, "Delilah, NO!"  I stopped for a second and thought the poor thing, she's afraid to walk without me.  My second thought was, what a party pooper.
No worries, the are plenty of fun things I can find to do in the woods.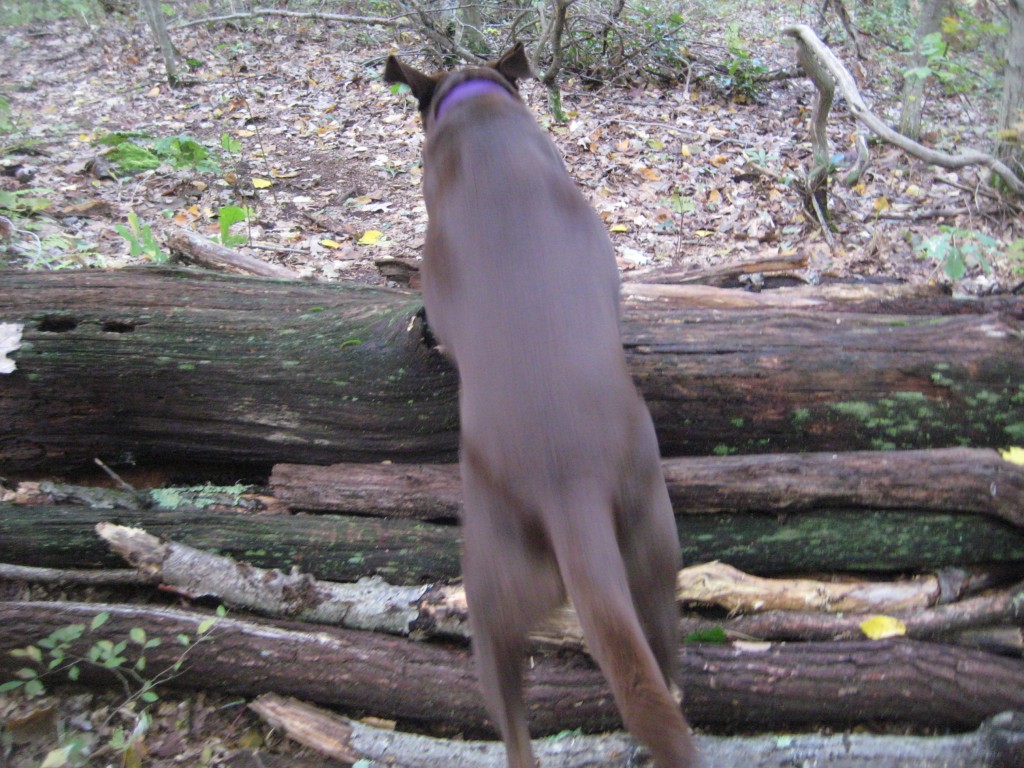 Someone has stacked a bunch of logs on either side of a large tree across one of our trails.   This is a great challenge for us.  We can either jump clear over the pile or climb the logs.  This kind of exercising helps keep the muscles in our back legs toned and strong as well as helping us with balance.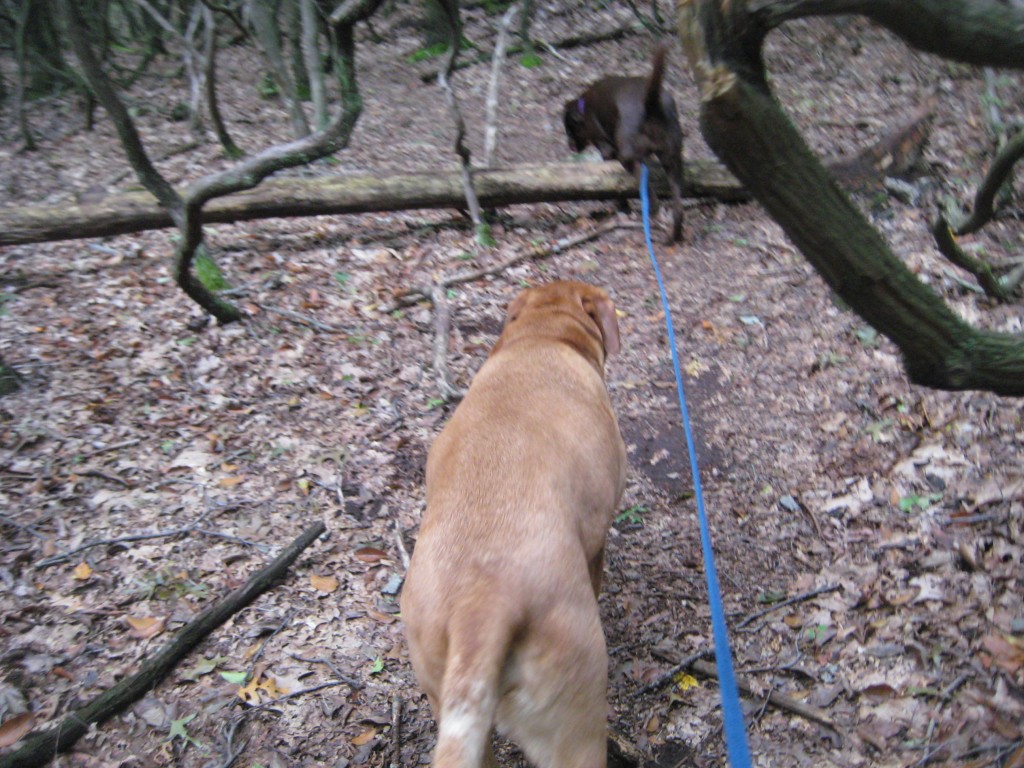 We also use other trees to climb over.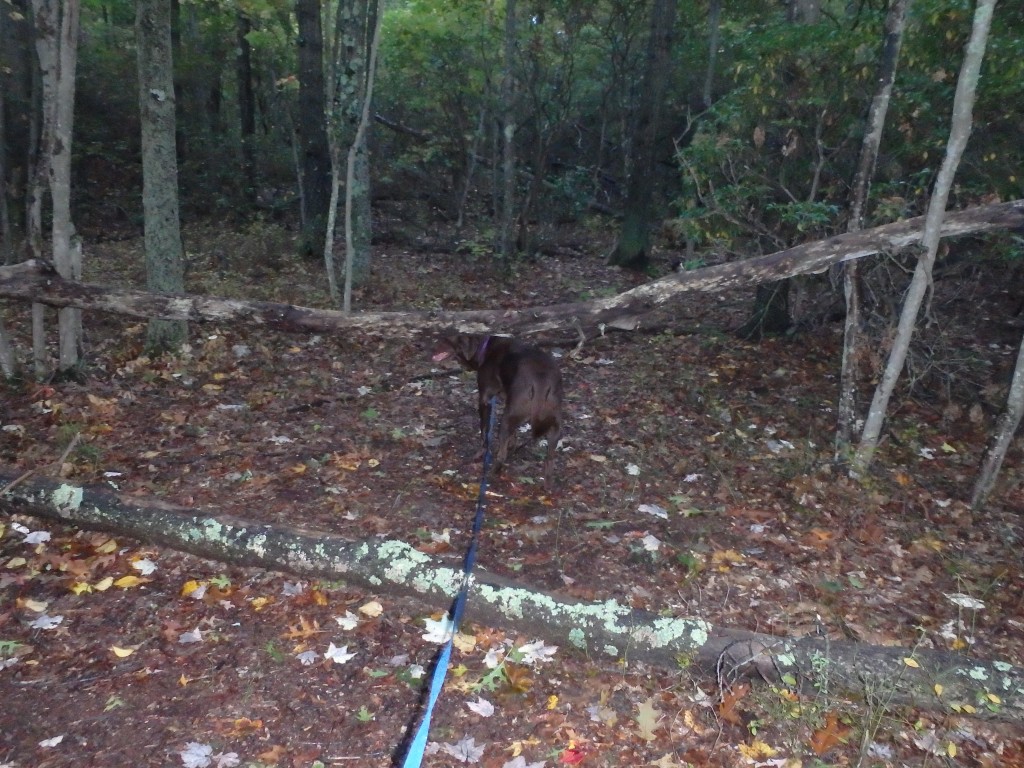 Or to go under. (Oops, The Mama is not fast enough to snap me!)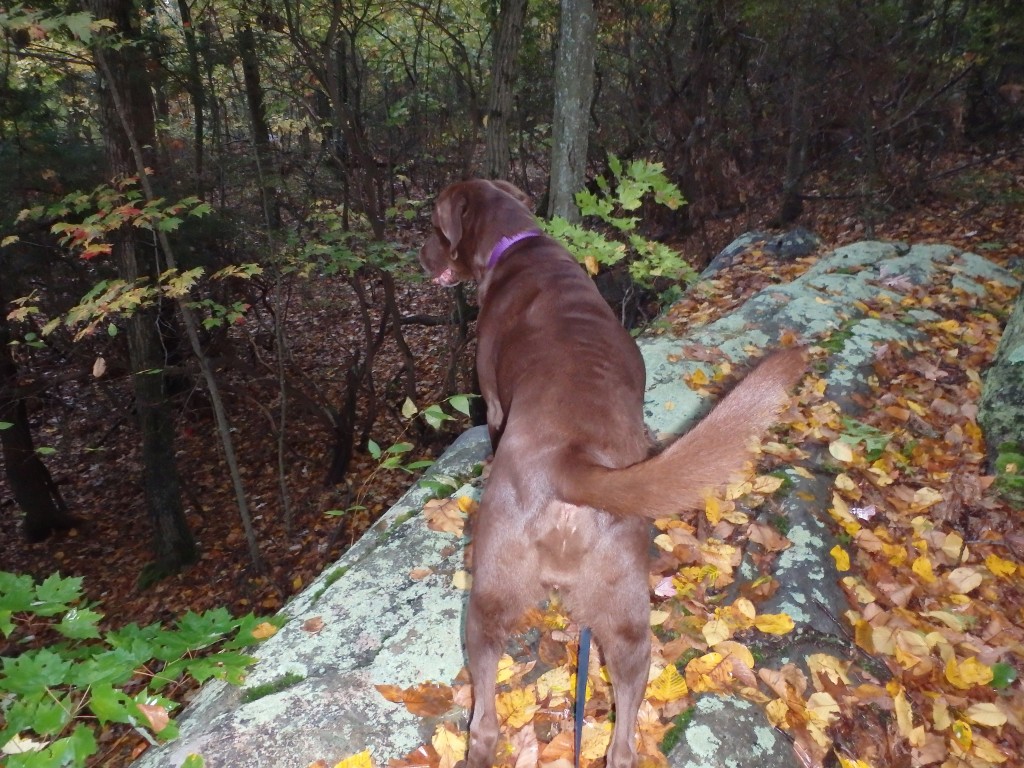 I decided it was time to let The Mama try rock climbing.  Rock climbing/walking is another good exercise for balance and toning. The poor Mama, it was raining that day and she slipped.  I coaxed and wheedled and even dangled an M&M in front of her, but I couldn't get her to try again.
I'm so glad we are participating in K-9 Kamp because the Mama is severely out of shape.  I've tried these past three years to help her, but despite my best efforts, she still can't make it up the hill by herself.  You try dragging 140+  of weight behind you, all the while listening to this:
"I can't breathe."
"AH my thighs, my thighs, they're burning!"
And silly phrases like, "Oh my Dog I'm so tired, why can't this field be full of poppies?"
The Mama calls it torture.
I call it weight resistance training.
Eh, some folks say TO-MAY-TOE and some say TO-MA-TOE.
How are you all doing with your K-9 Kamp challenge?  Do you need any tips or motivation?  Let me know in the comments and don't forget to check back next week when we'll share some fun things to do inside for those like us who are being challenged by daylight hours and weather.
This is the K-9 Kamp Blog Hop hosted by Kol's Notes and Peggy's Pet Place.
Comments
comments