You may recall we've been treating Sampson for a lick granuloma.
He had one last year in October and then this spring he got another one on the same paw.  We treated it in the spring but I don't think it really went away.  You can read more about that go round here.
Our vet recommended a 20 day course of antibiotics (Clindamycin 300 mg twice a day,) a 27 day course of nerve blocker (Gabatentin 200 mg twice a day) and 6 cold laser treatments, with a re-check in three weeks.
Meanwhile the holistic vet added some liver detox drops, some skin drops and a Super Probiotic to his diet.  He is still taking all three of these.
Let me tell you, this boy did not mind the cold laser treatments at all!   The first visit the vet techs tag teamed him.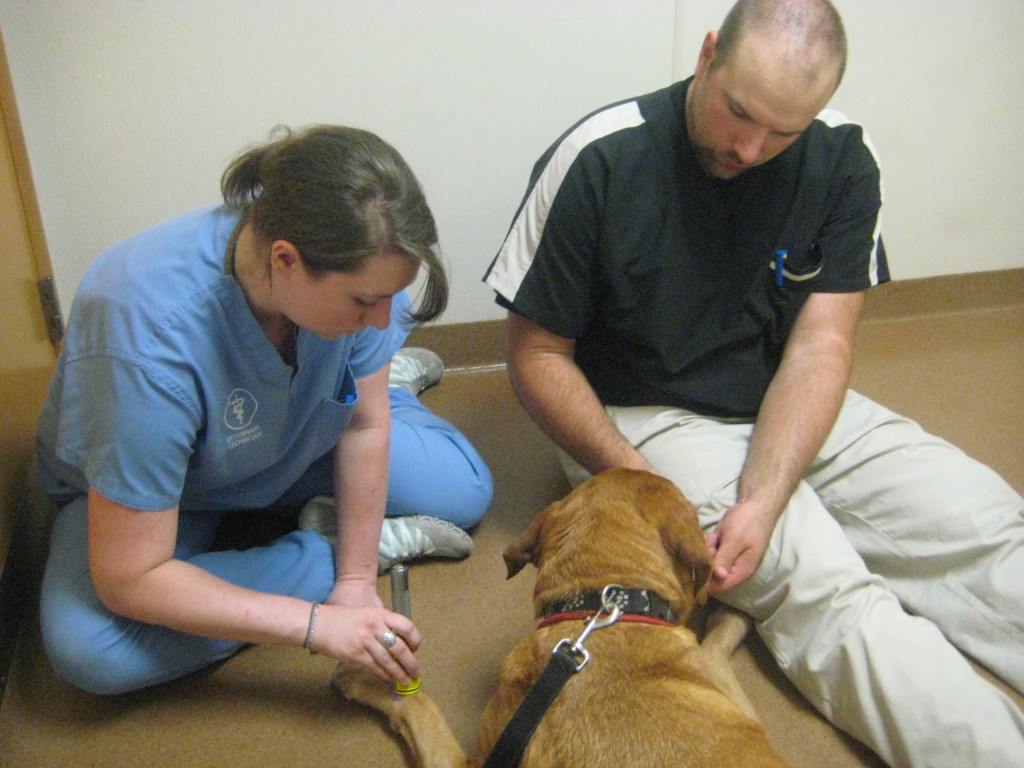 One to do the treatment and the other to feed him noms.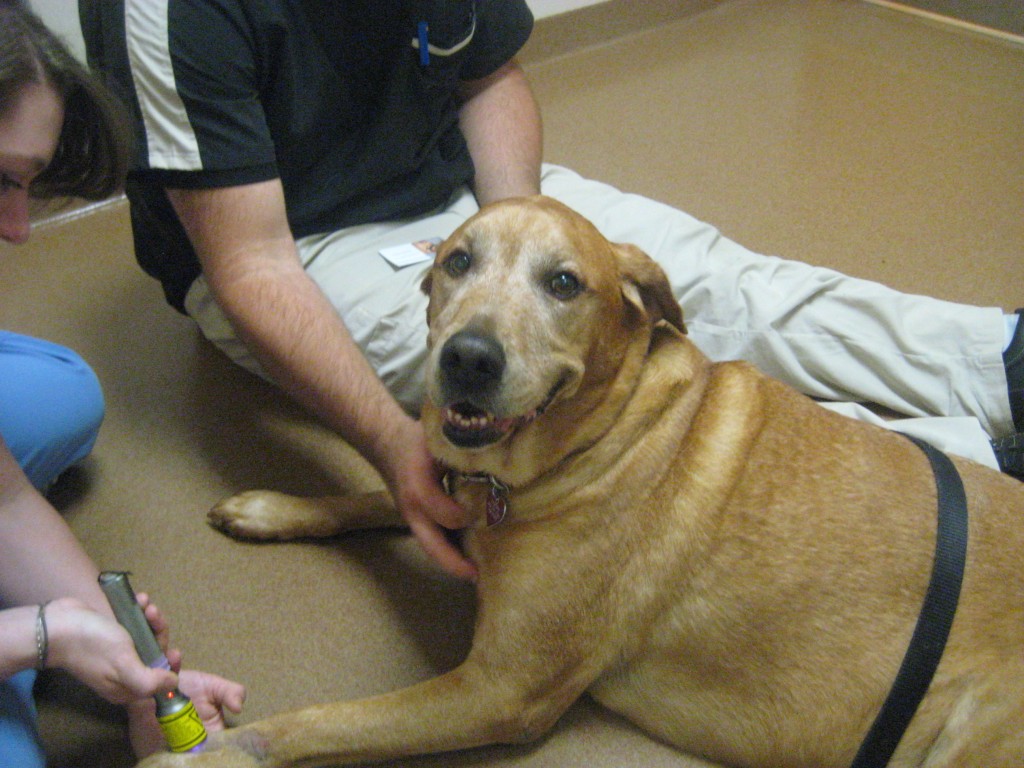 I don't mind this as long as this guy keeps feeding me noms.

This photo was taken the very first laser treatment, you can see how he's licked it raw and it's gotten infected.
After that first treatment, they discovered what a good boy Sampson is and that he's perfectly fine with me in the room feeding him noms.
The fact that they allowed me in the room made me super happy.  The first appointment took place the day we went in to have his paw looked at. The day of the 2nd laser treatment I heard on the news of a man who was arrested for abusing animals at the shelter he worked for.  I worked myself into a fine tizzy worried about bringing Sampson in and having to leave him while he was treated out of my sight.
I know, I know.  I trust my Vet's office, I really do, but there's always that little wondering voice that makes me doubt.  I can never be too careful when it comes to the care and well-being of my pups.
Anyhoo, Sampson finished the laser treatments about two weeks ago, he finished the antibiotic last Monday and he's scheduled to finish the nerve blocker tonight.
Our vet checked him out last Tuesday and was so pleased with the way his paw looks.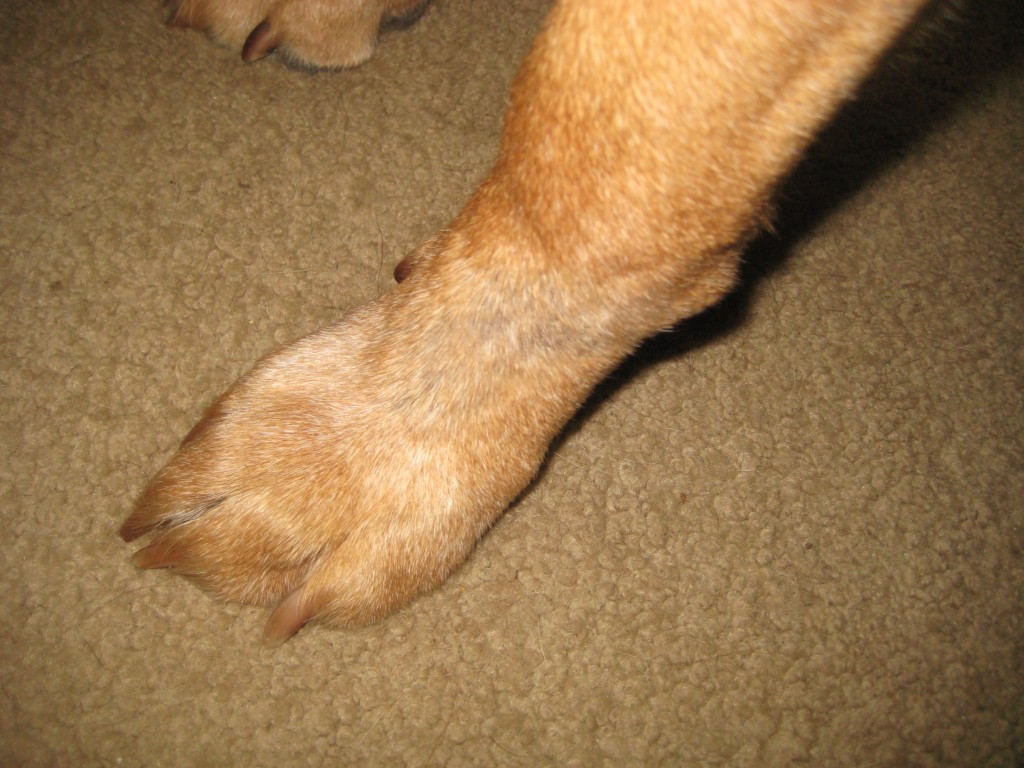 You can see that the fur is growing back and you can tell that he hasn't been licking at it.  My vet says he may need to remain on the nerve blocker for a while and that it is a perfectly safe drug.
This morning I noticed he was limping. On that paw.
Good morning Monday!
Comments
comments