Sometimes I look over at my dogs and I wonder what the hell do they think of?
Then other times I wonder, what the hell is he looking at?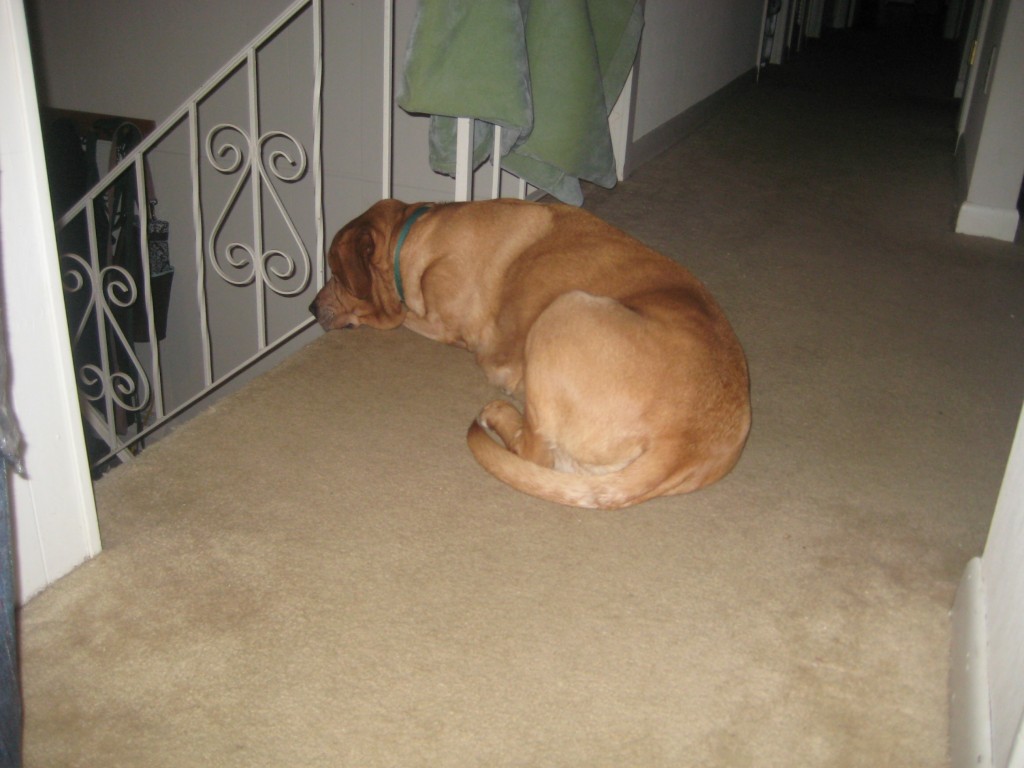 Something sure caught his attention at the bottom of the stairs.
Anyone willing to guess what it was?  I'll share the answer in Friday's post.
Comments
comments