Today we're joining up with our friends over at 2 Brown Dawgs, for This 'N That Thursday, because some days you have a little of this or a little of that.
Today I have this:
Spring is here and all the dogs are getting walked.
Well maybe it only feels that way because I'm continuously dodging people and their dogs on our walks.  I only have one question.  Where the hell have you people been the last five months?
'Cause I didn't see you out on the trails rain, sleet or snow like I was.
Just sayin'.
Off my soap box now.
Have you heard the news?  There's a big party this month celebrating Jeffie's birthday on the Talking Dogs Blog.  There are drawings and prizes all month long.
The first drawing was for a pair of earrings and a Skinneeez Big Bite dog toy and we won!!  Guess what came yesterday?
I just have to share with you how wonderful this package was.  Beginning with the tissue paper.  Look, it's puppy paws!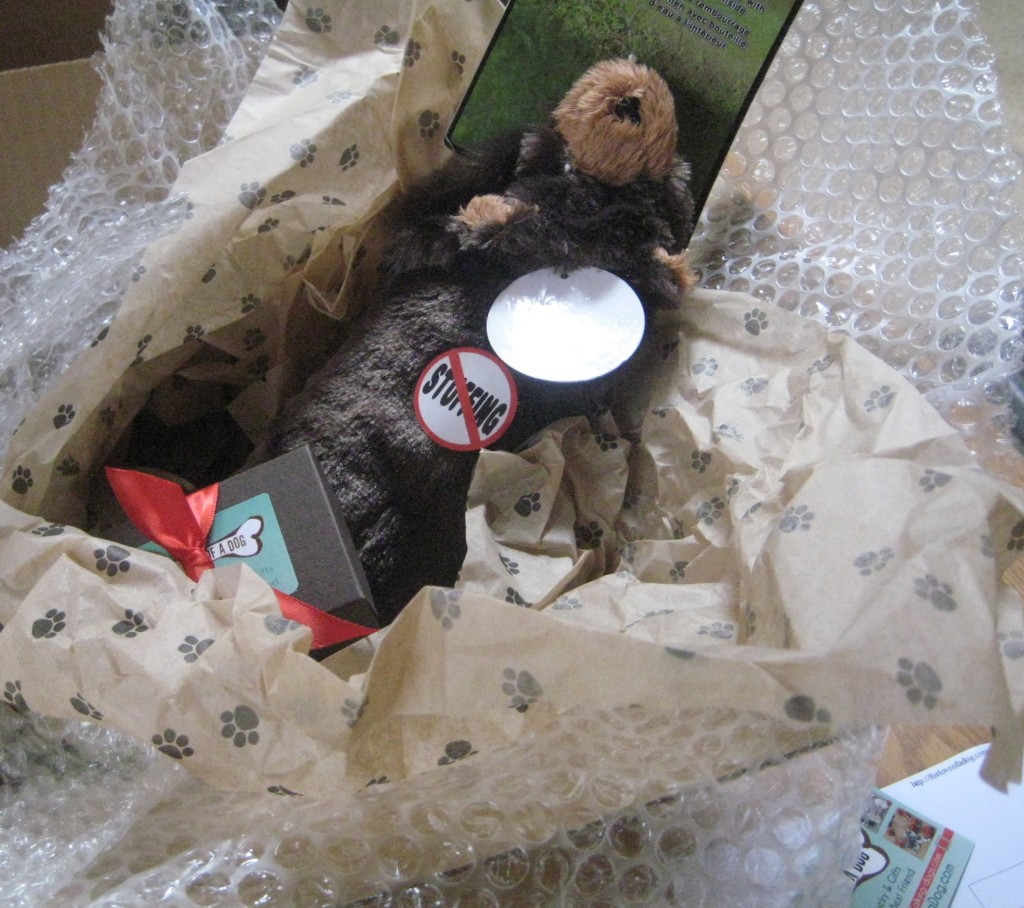 The earrings were in their own little box, tied with a red bow.  You can tell by the carefully constructed packaging just how beautiful the jewelry is going to be.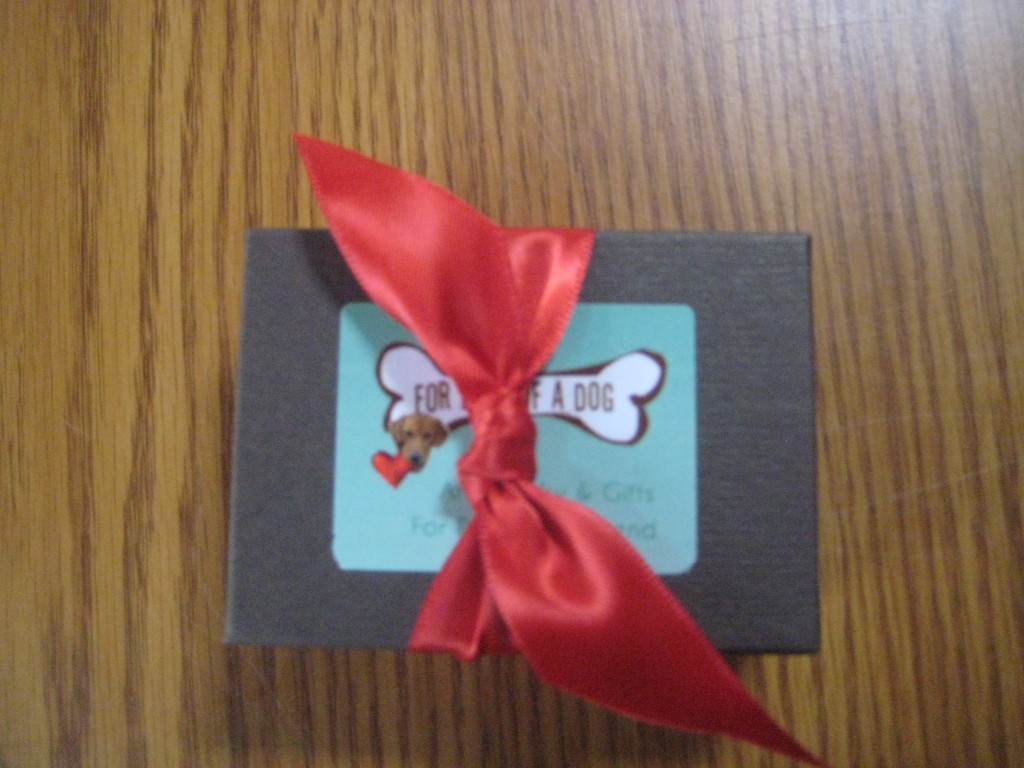 I've seen the photos on Sue's website, heck I drool over most of the Lab pieces at least once a week, I was still blown away by the beauty of the earrings. The colors are vibrant and the craftsmanship of the silver is flawless.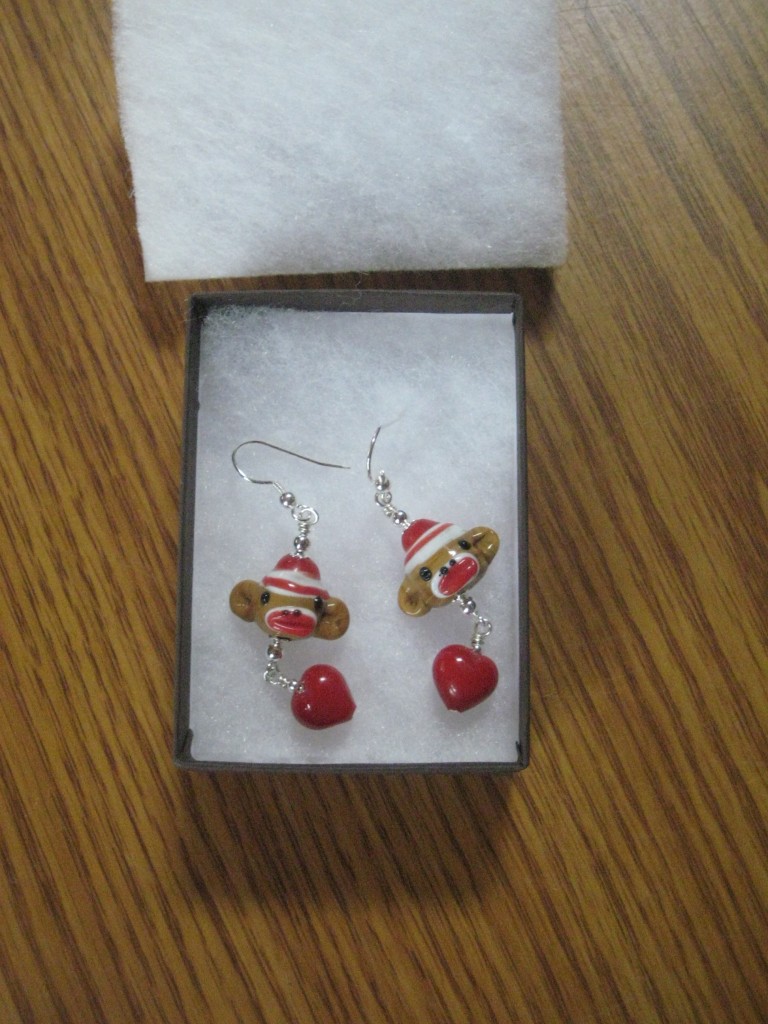 And yes, I will be wearing them at BlogPaws! 🙂
After admiring the earrings for a few minutes, I moved on to the Skinneeez Big Bite toy.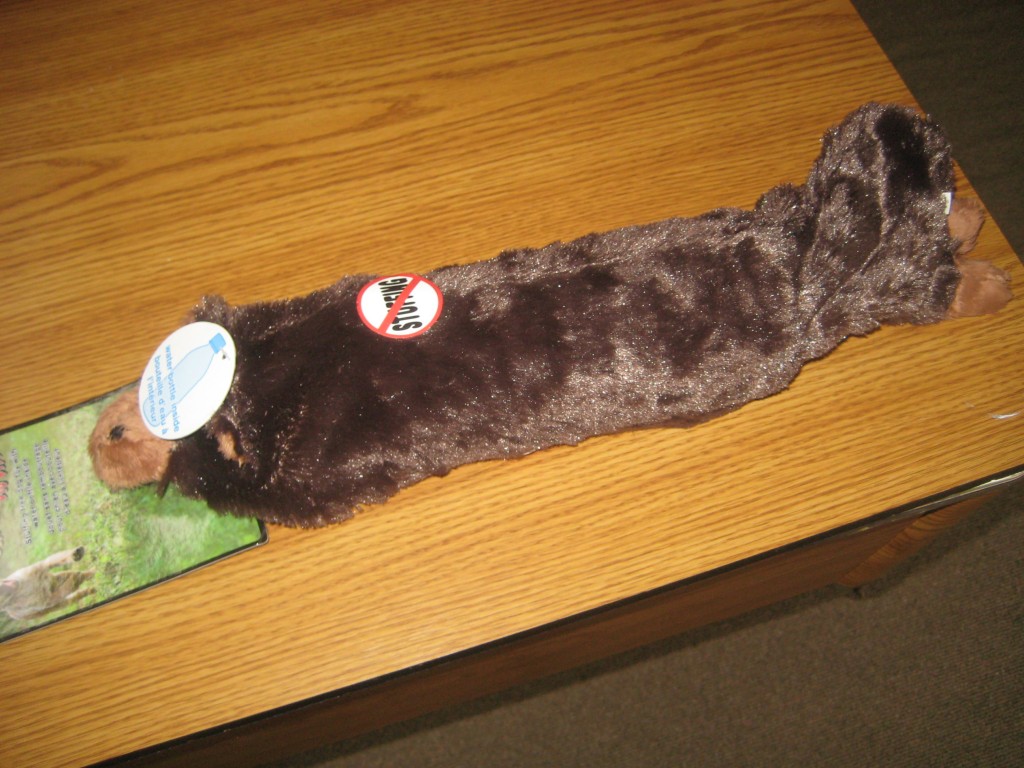 Truthfully it was stuffed with an empty bottle and the crinkling and crunching as I removed the tags was driving Delilah insane, I couldn't give it to her fast enough.  In fact at one point, she jumped up and tried to take it from me. 🙂
She was so happy to get the toy and spent a good half hour working at it, before I took it away.  At which point, the bottle was flat but she hadn't managed to get inside the toy.  That's a pretty sturdy toy, if it's Delilah proof.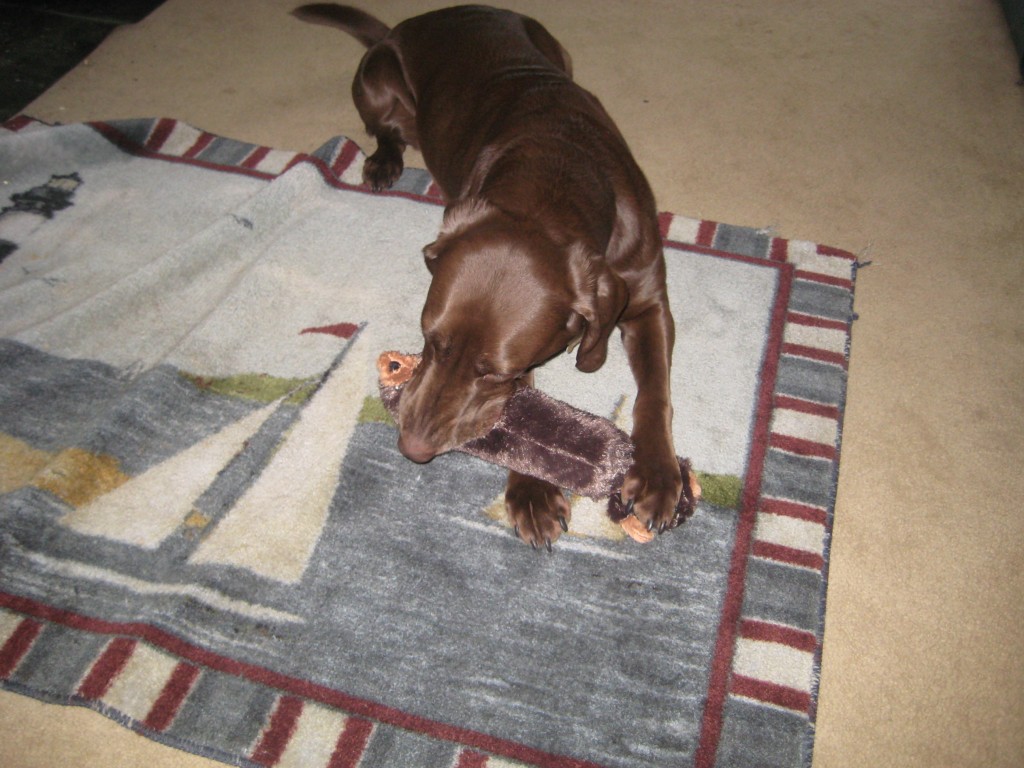 I did shoot a little video of her working her magic on the toy, but decided to spare you the noise. 😉
That's a wrap for This 'N That Thursday Blog Hop hosted by our friends at 2 Brown Dawgs. Thank you 2 Brown Dawgs!

Comments
comments