Saturday was a bad Delilah walk day, it was as bad as Defeated and Lost, Parts One and Two.
Yup.  It was that bad.
I plan on talking about the walk portion of the day tomorrow.
Today I want to tell you about Saturday night.
Hubby and I had dinner plans with my cousin.  We planned to meet at six o'clock, which meant more than likely we'd be back after their scheduled 7 o'clock dinner time.  No big deal, maybe they'd let Hubby sleep in a little later yesterday morning.
When all was said and done, it was about 8:30 by the time we got home.
I headed straight to the kitchen because Delilah was losing her mind.
I heard Hubby say, "Oops, I must have left my lunch stuff out."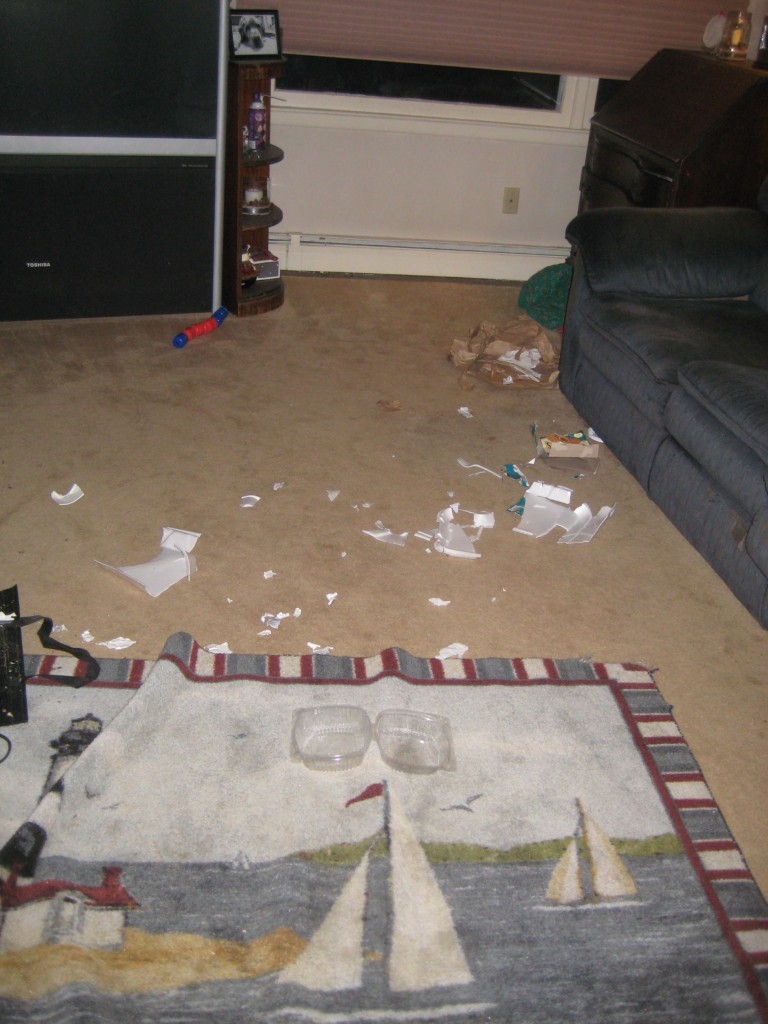 You'd think something left out on your table would be safe, wouldn't you?
Would you also think this is the Monday Mischief Blog Hop, hosted by Alfie's Blog, Snoopy's Dog Blog and My Brown Newfies?
Comments
comments