Today we join our friends at the 2 Brown Dawgs blog for This 'N That Thursday.
"This 'N That Thursday is for those times when you want to post about unrelated topics or each topic isn't quite long enough to make up a whole post.  It can be anything you want, so feel free to grab the button and join us!"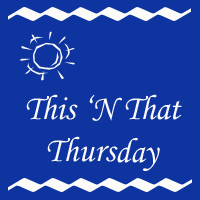 Many thanks to 2 Brown Dawgs for This 'N That Thursday.
Nosework Class
Okay, so there's a lot of waiting around in a Nosework class.  We get that.  At our very first class last week our instructor, Ariane told us, probably the hardest thing we will do is find ways to keep our dogs occupied.
I've observed other participants and most of them are either working, playing or interacting with their dogs.  Except for this gal.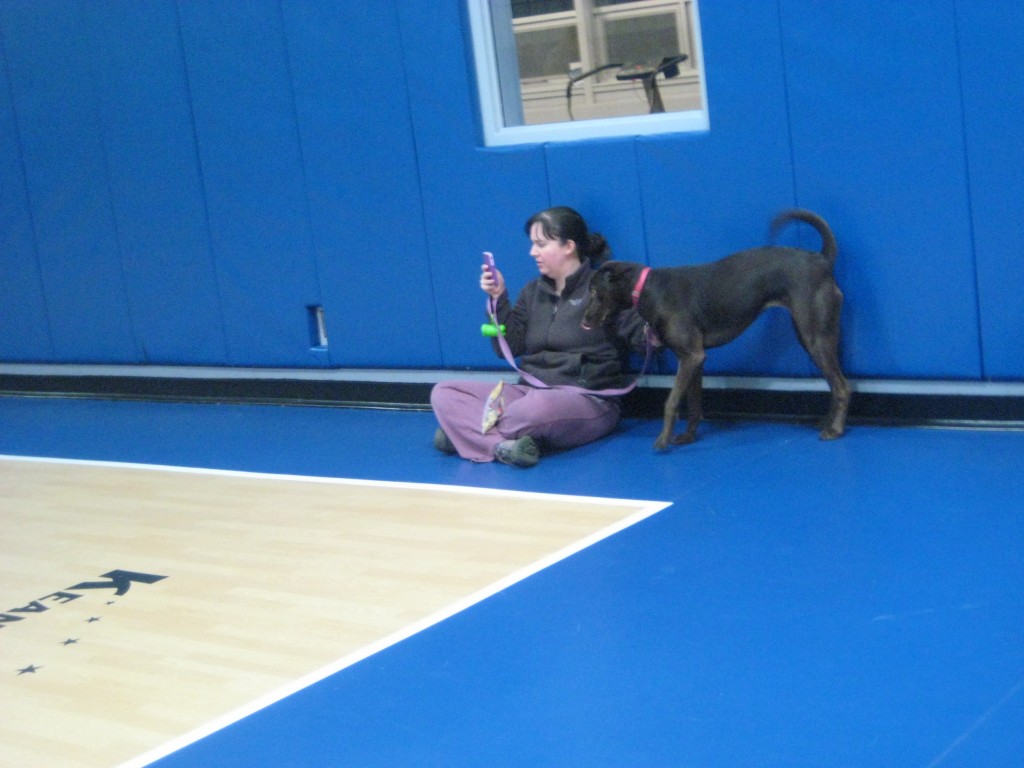 She's on her freaking phone!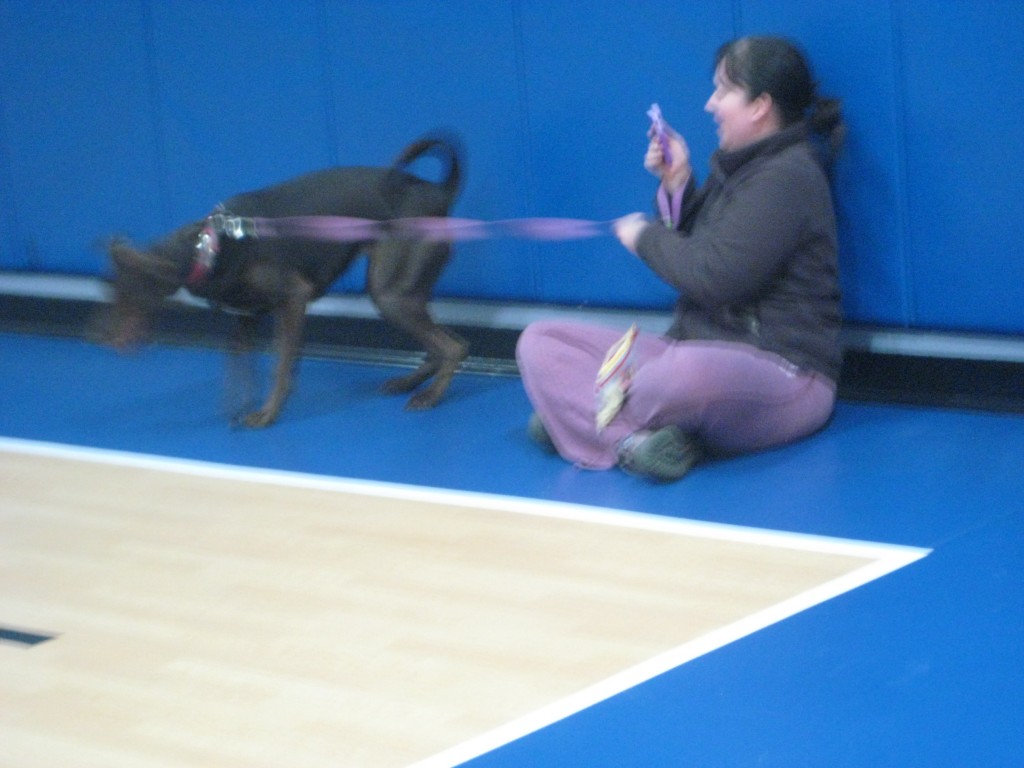 After her dog jumped around and whined, she said, "Okay Shelby" and she put her phone away.
Paparazzi could really sneak up on this one, I hope she's not sunbathing topless somewhere.
Last week our dogs were allowed to watch what Ariane was doing, but this week our job was to distract them so they didn't see which box she was putting the treat in, she also added some obstacles, just to throw them off.
I thought for sure that Delilah would be the dog that went through the tunnel, but she wasn't!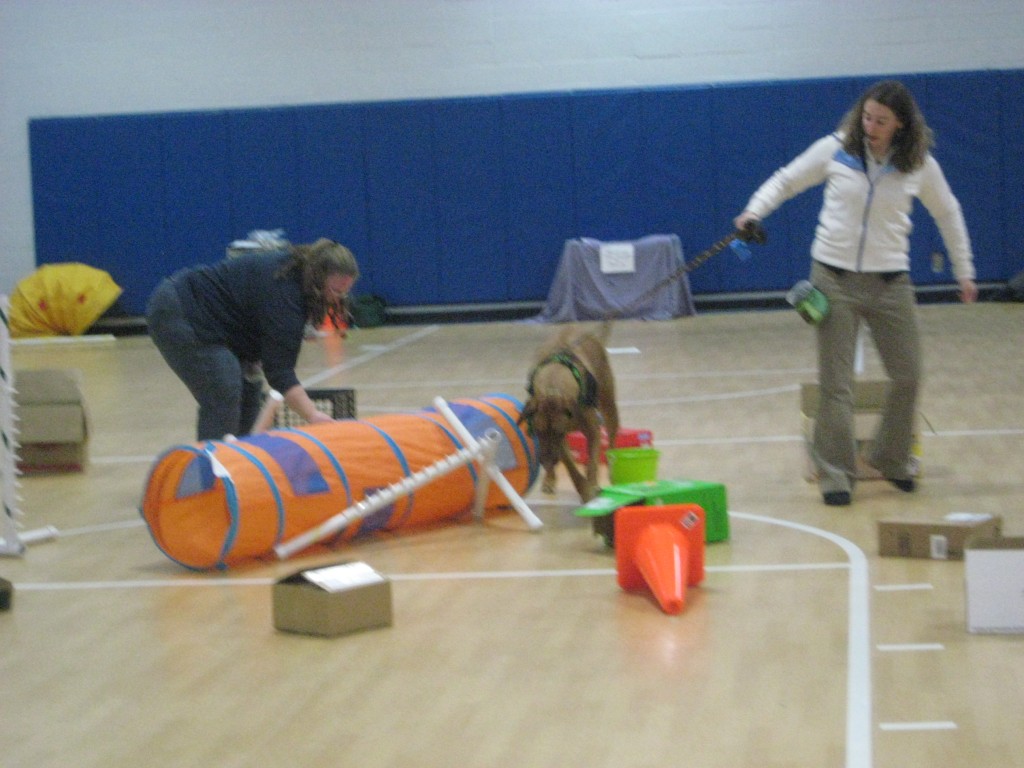 Here we have Oakley who remembers which box is used and goes right for it.
I used our down time to work Delilah with her Fronts, Downs, About Turns, Catch and Peek-a-Boos.  My goal was to challenge her mentally to help wear her out, since it's not a very active class.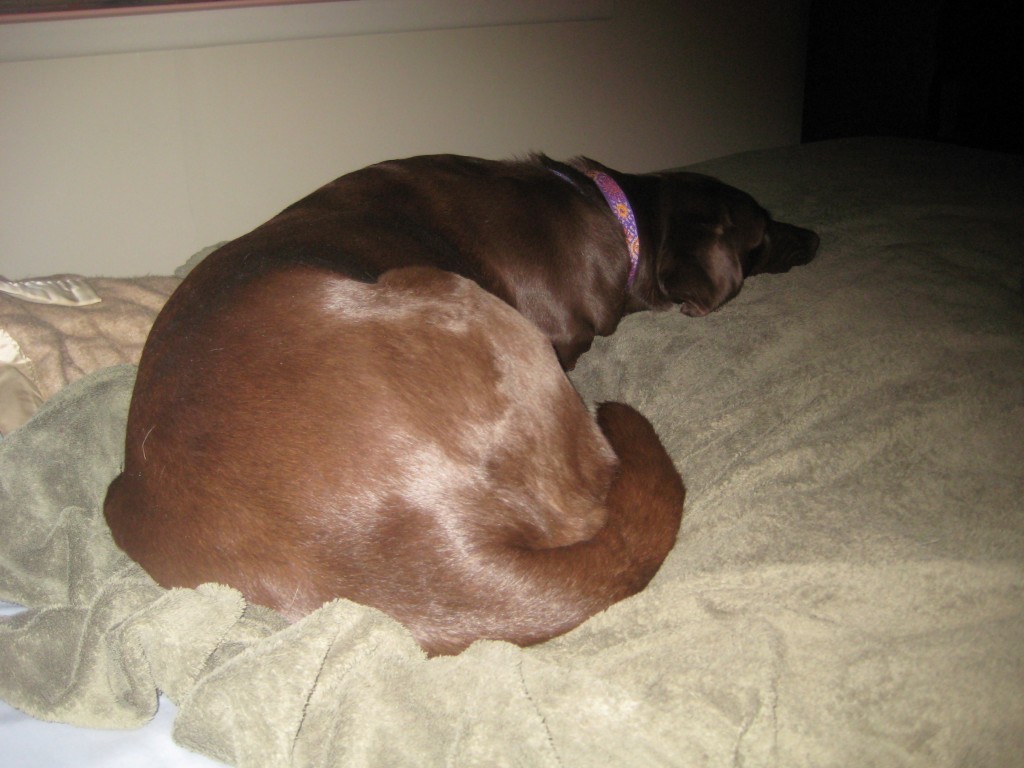 This is what a tired Delilah looks like.  Normally she curls up tighter and opens her eyes the instant the camera turns on.
Down in the Dumps
I'm feeling a little down in the dumps today.  I wish BlogPaws was closer, I need them to inject me with a little bit of enthusiasm because right now I feel like this blog is going nowhere.  And that makes me super sad.
I really want to start sharing some wellness tips with you and along with that I want to give away some of the products I'm currently using.  I've contacted three different companies and haven't even received a no thank you.
I feel overwhelmed with everything that needs to be done and I can't find my motivation anywhere.   If you've seen it, please tell it I miss it and send it back.
This morning I actually thought about deleting the blog.  And never writing another word. Ever.
Maybe it's just the winter blues?  What do you do when your down in the dumps?  How do you shake off the funk?
Gotta make a move to a town that's right for me
Town to keep me movin'
Keep me groovin' with some energy.
(Steve Greenberg)
Comments
comments