Delilah has spring fever.
That's the only explanation I have.  If I went back through my posts I'm sure I'd discover that last year and the year before at this time, Delilah was getting into mischief.
Technically it's not like she contains her mischief only to the spring, but it just seems, she's more active at this time of year.
Our walks normally run about half an hour during the week, and I try to increase them to over 45 minutes on the weekends or on a day off.
Last Wednesday I came home on my lunch and took the dogs for a half hour walk in the woods.  I gave them each a treat and left them to sleep on the couch until I returned home shortly after 5:00 PM.
It worked in my head.
Once I walked in the door however, I immediately noticed that all had not gone according to plan.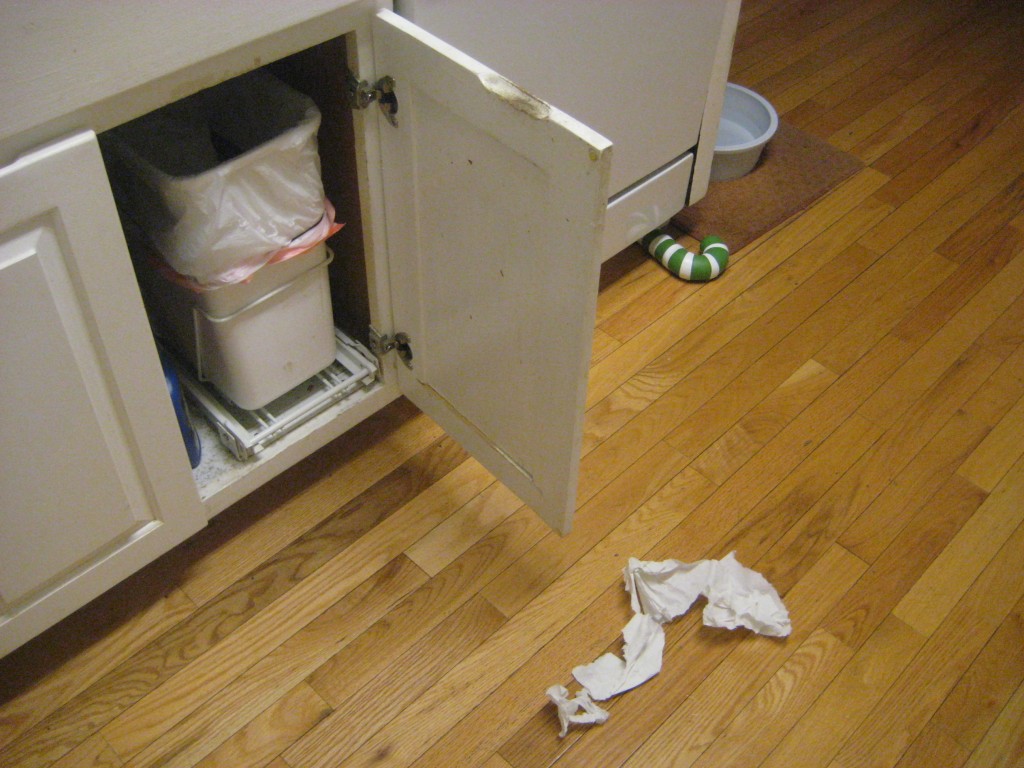 I KNOW I didn't leave that door open or that trash on the floor.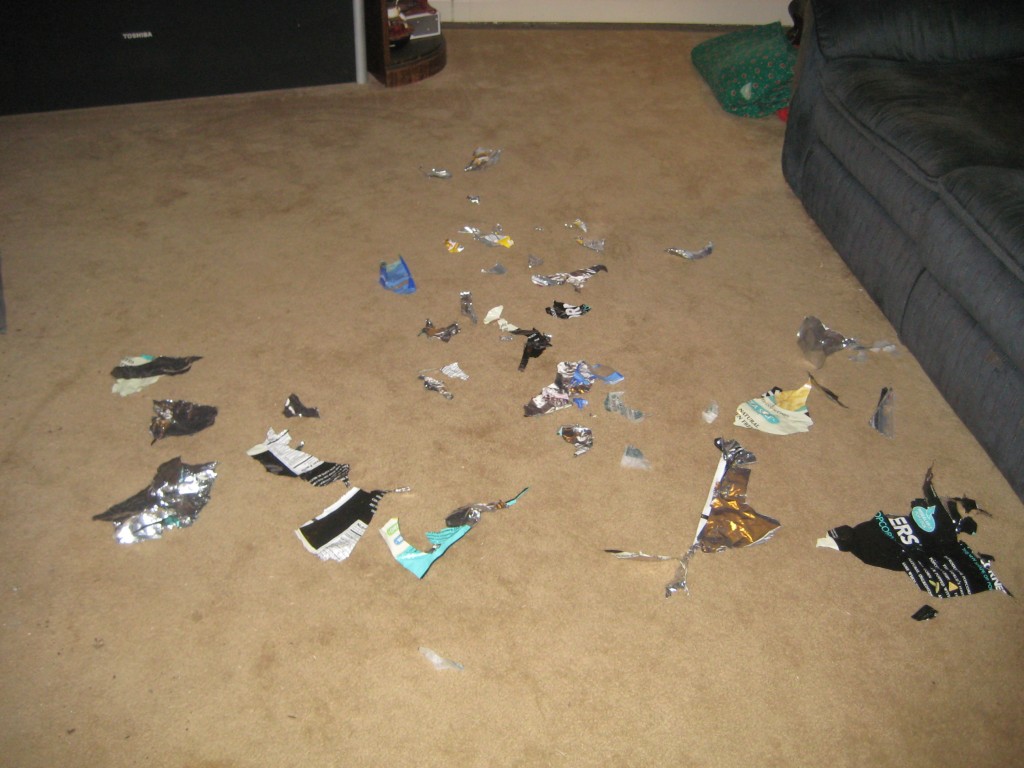 Nor did I shred a Pop Corners bag and leave it on the living room floor.
I looked at my dogs.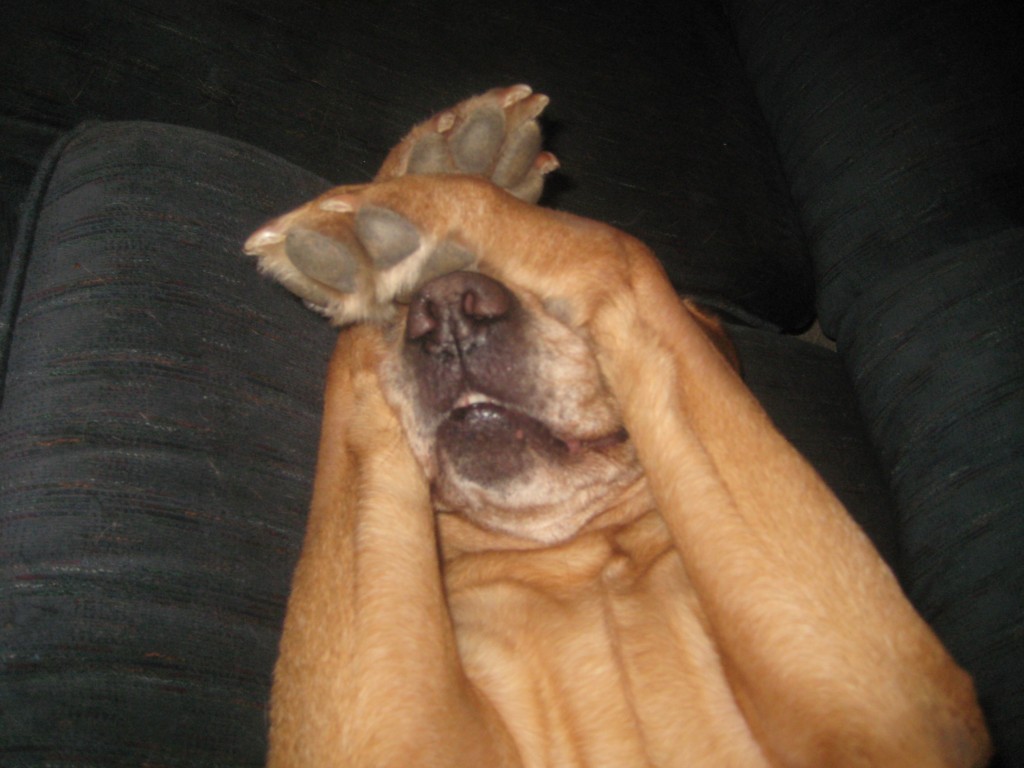 I ain't no snitch, I didn't see anything.
Delilah was surprisingly quiet, sitting off by herself and not interacting with me.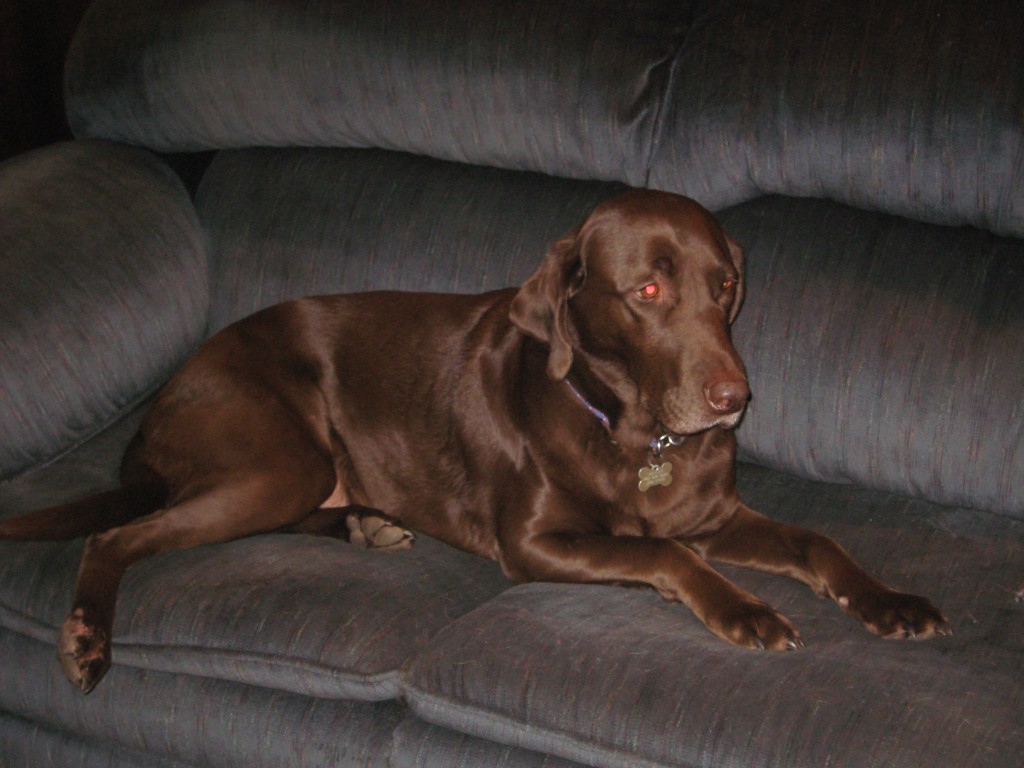 Why do you always look to me?  Is it because I'm a rescue dog?
No Delilah, it's because you're a mischief-maker and this is the Monday Mischief blog hop, hosted by Alfie's Blog, Snoopy's Dog Blog and My Brown Newfies.
Comments
comments