Here's a simple equation for a Sunday morning.
Jack 'N Jill party on Saturday night + move the clocks ahead + sleep-in Sunday for the Mama = ?
If you answered, one bored, destructive lab give yourself a gold star!
I'm not really sure how, but I managed to sleep until just after nine o'clock this morning (hence the late post.)  Since I really need a coffee and something to eat before I walk the dogs, I settled down on the couch to write my post and make sure I was awake.
Delilah was bored. (Never a good thing.)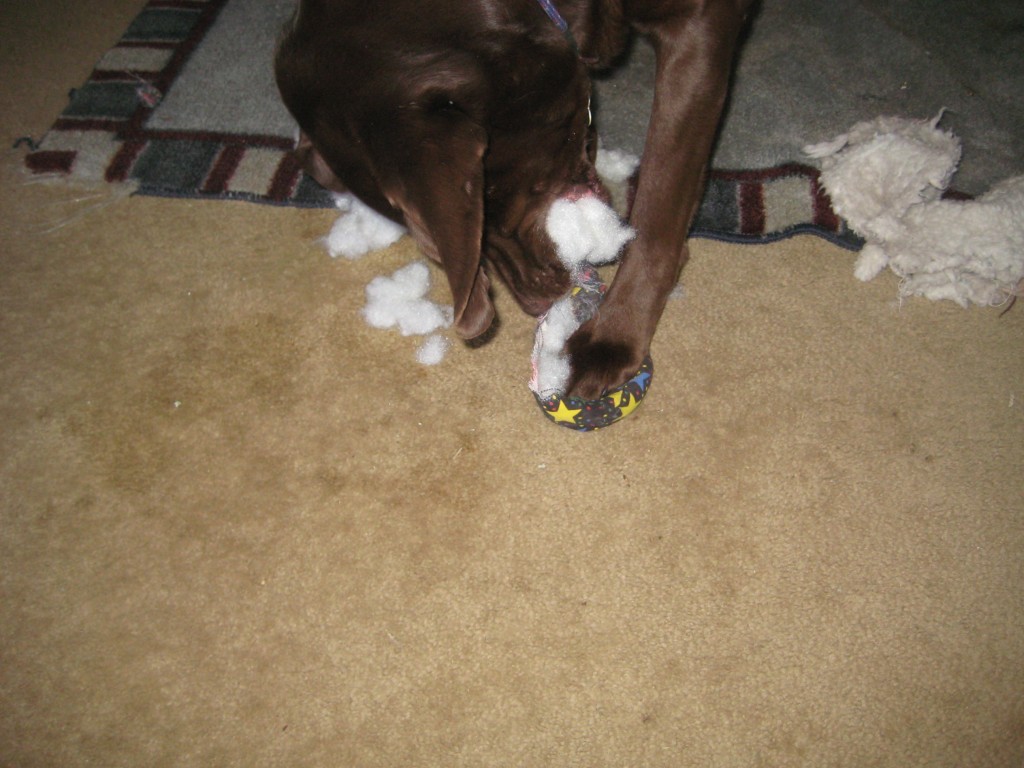 This ball is evil, it must be destroyed.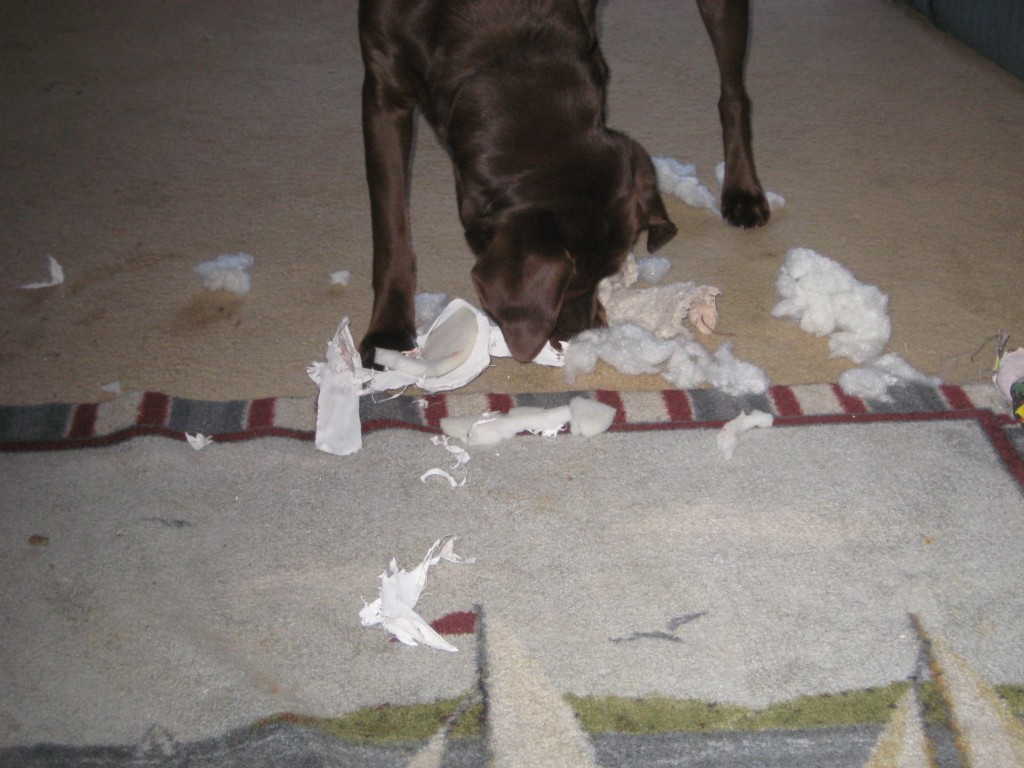 So is this stuffed Frisbee.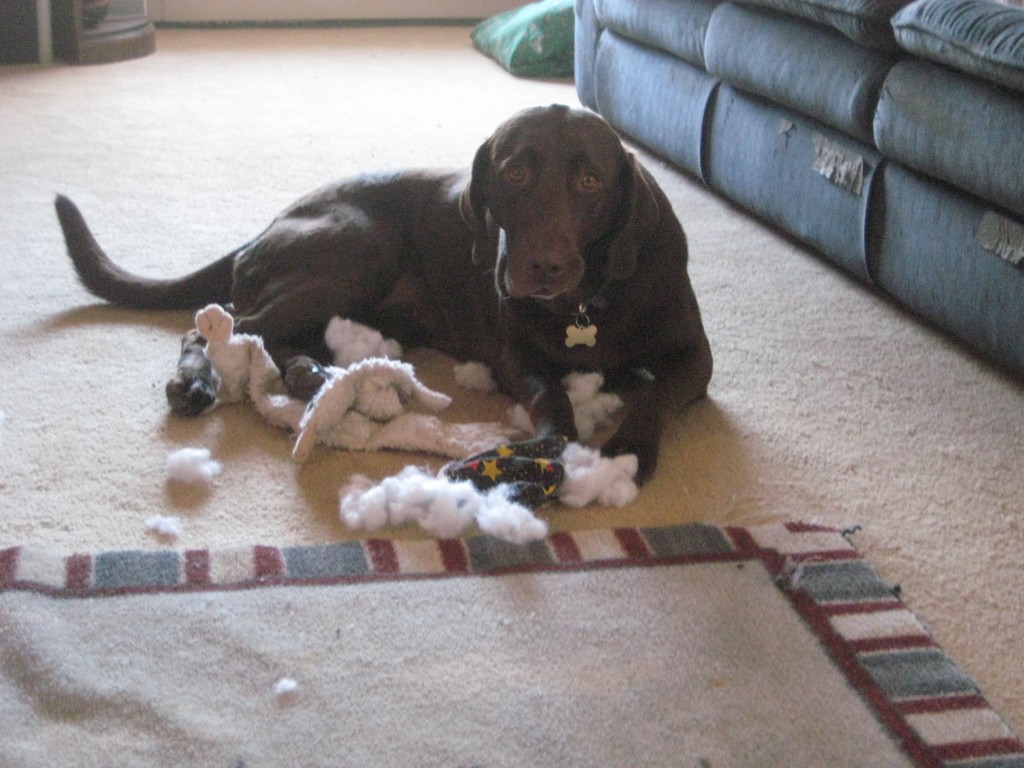 There, the evil toys have been destroyed, you are safe now Mama.  Please take us for our walk now.
Yes my sweet, I need to eat something first, walking through all that snow is exhausting.
How does your dog let you know what (s)he needs?
Comments
comments