One of my all time favorite author's is Laura Ingalls Wilder.  I would read her books over and over again.  So you can imagine with this latest round of snow, I'm beginning to feel like I'm stuck in the middle of the Long Winter.  Except we're not stranded on the prairie, relying on trains to bring us food, we're not burning twisted straw to heat the house and we're not eating just bread.
Okay, maybe the Long Winter is a bad analogy.
I just want to go on record as saying, I'm done with winter and I'm ready for spring.  Thursday afternoon it started snowing and it snowed until yesterday around 2 pm.  Twenty-four hours of snow.
Again.
This latest winter storm was named David.  Which coincidentally is the name of my favorite ex-husband. (Technically he's my ex-work-husband but even still, I like him better than my real ex-husband.)
Sorry, I digress.
If I had to guess, I'd say we got at least another foot of snow.
Hubby cleared the driveway before leaving for work yesterday morning, but by the time I came home at night we had at least 8 inches of snow on it.
I gunned the car and stuck the landing but knew I'd never be able to get out or in again.  So Sampson, Delilah and I walked up to the park.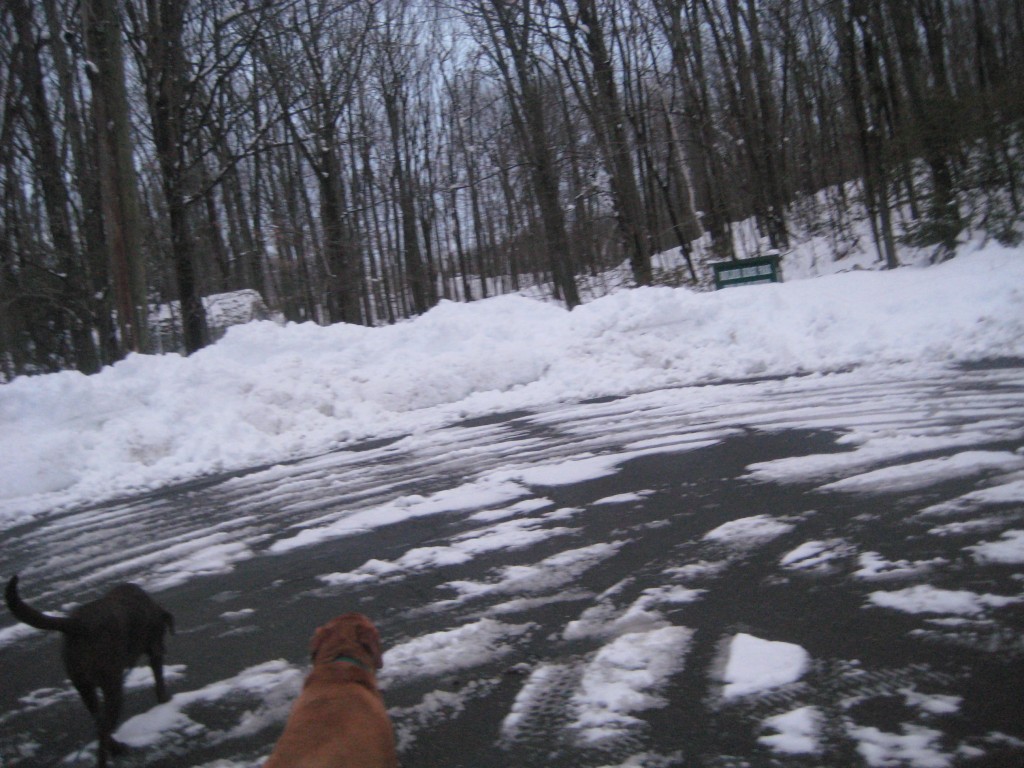 It wasn't looking good from this vantage point.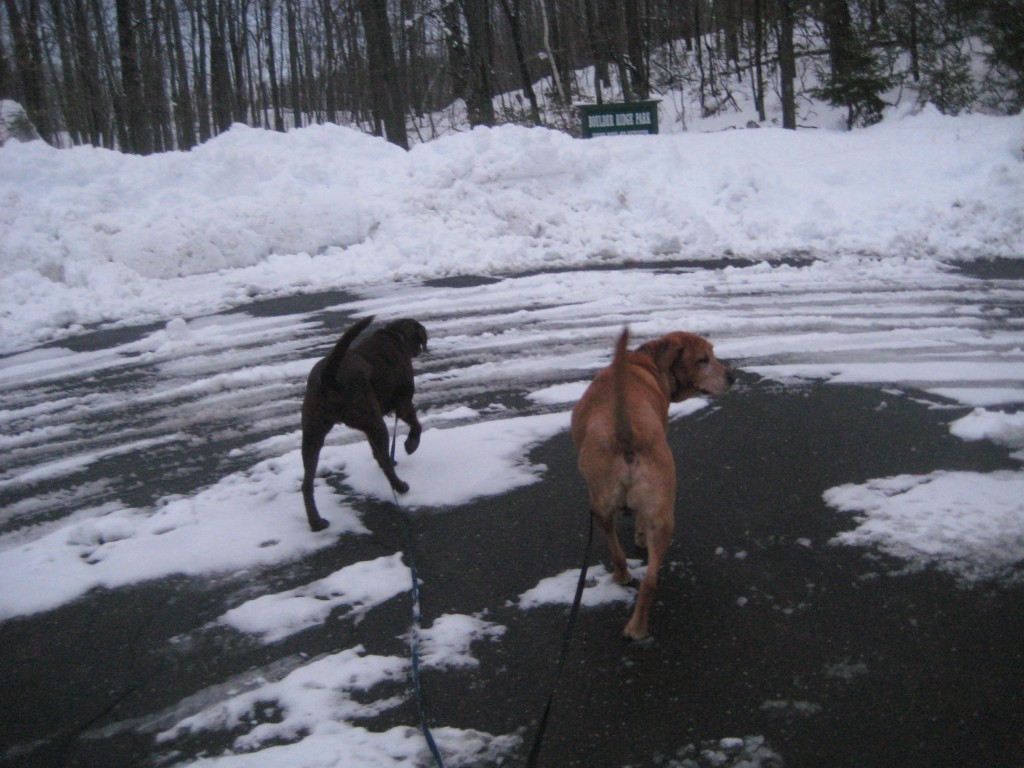 I don't know mom, it looks pretty deep.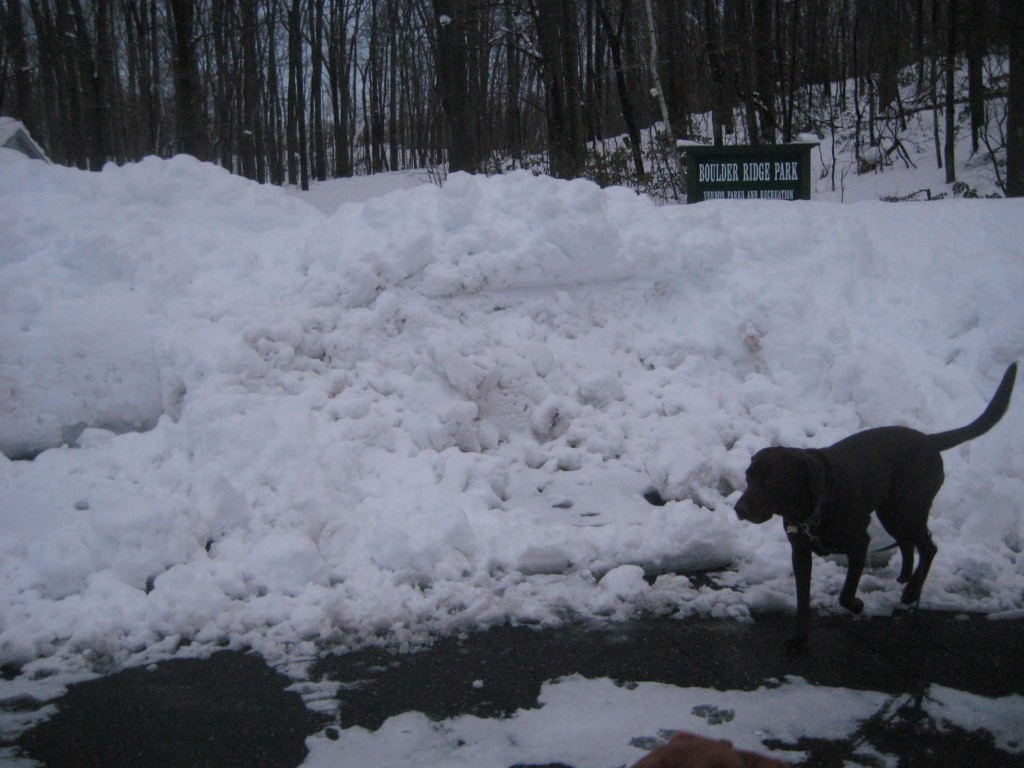 Nope, not going to happen.
If you like our page on facebook, you may have seen the video I put up of Delilah trying to get into the park.  (If you don't like us, would you mind helping us out and popping over to click the like button?)
As we walked away I heard the park sing, "I hear you knocking, but you can't come in."
We had to be content with a walk about the neighborhood.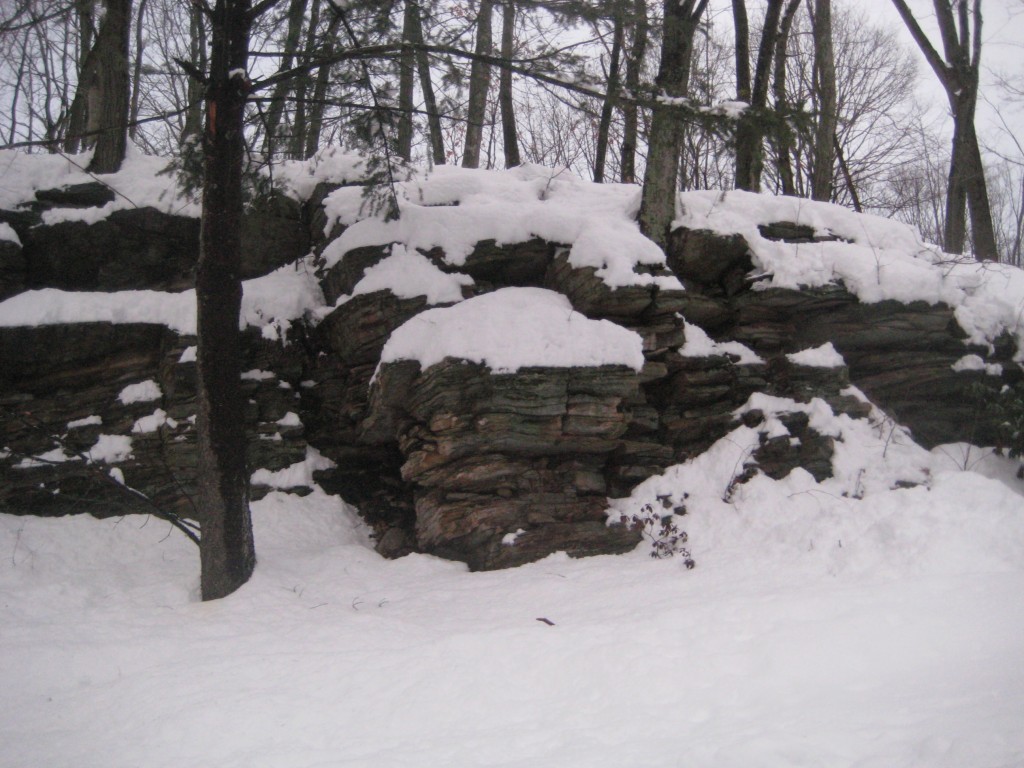 Check out the cool boulders.  These are actually in someone's front yard.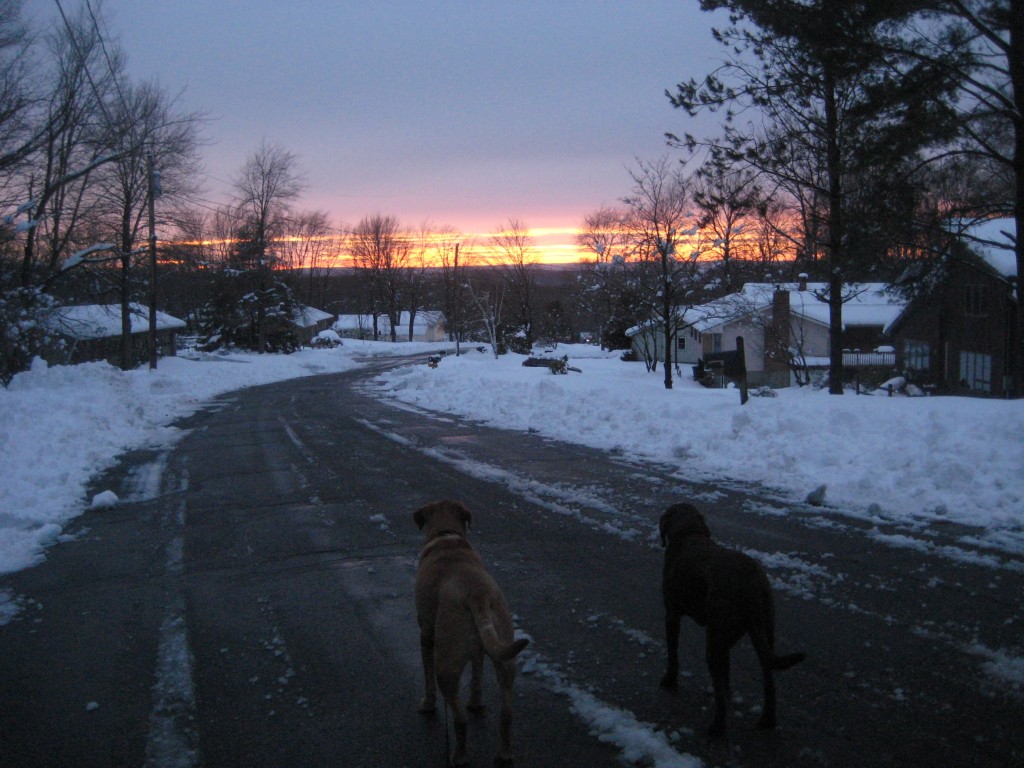 One of the benefits of a storm is the beautiful sunsets when it's finally over.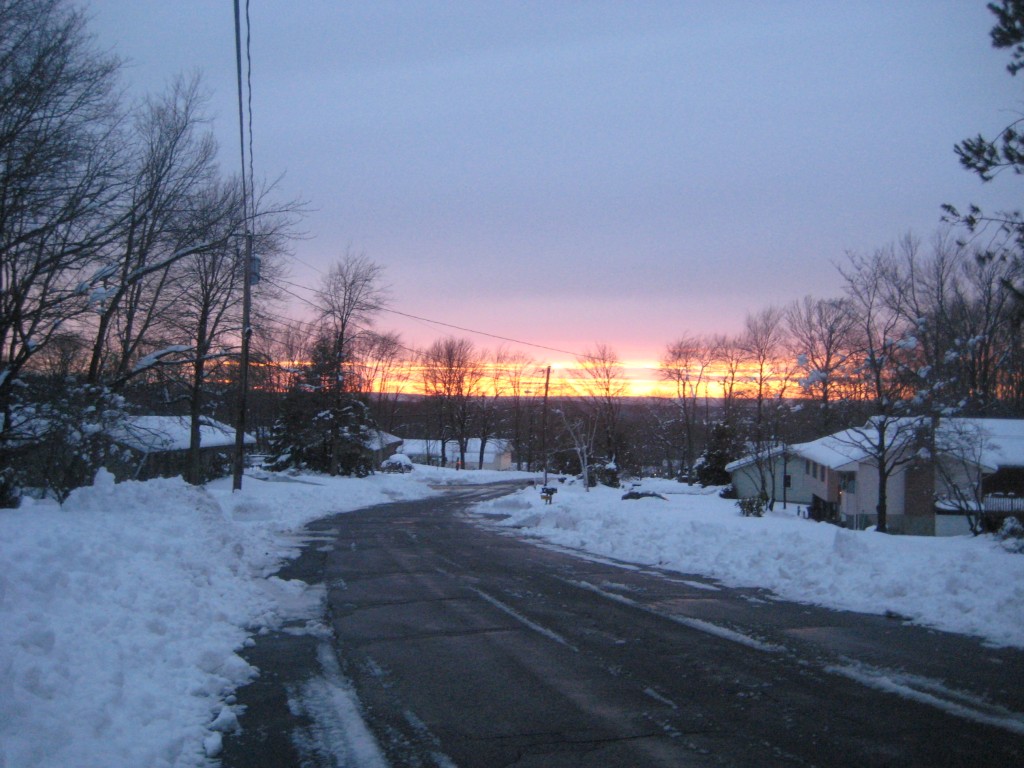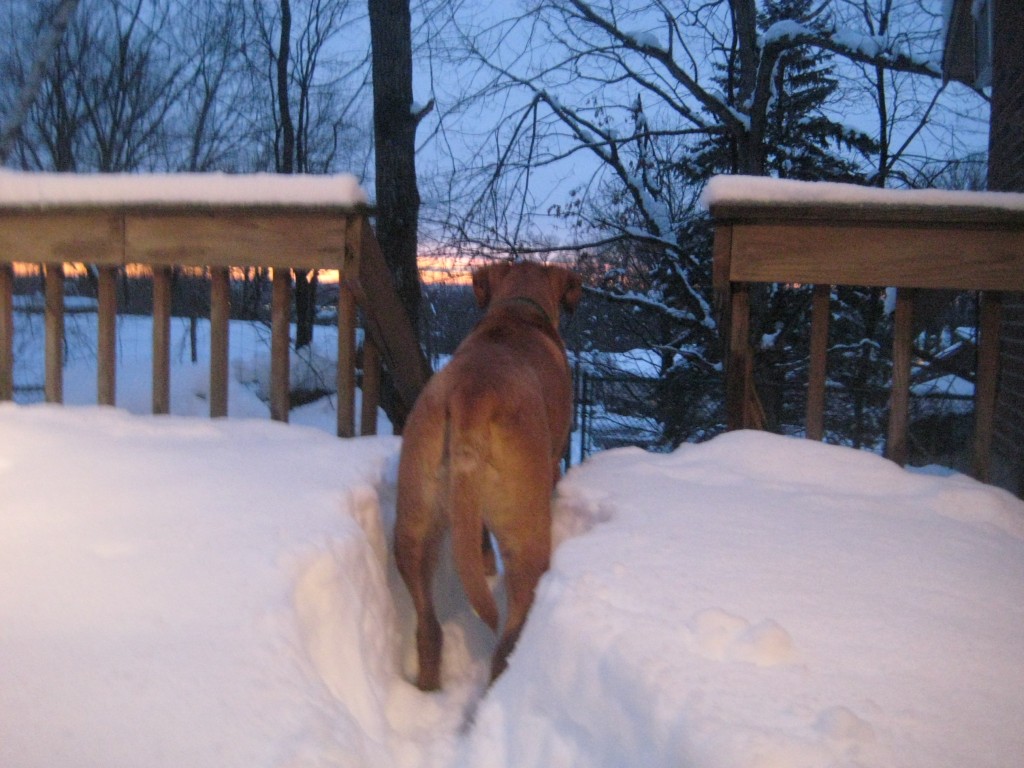 Just to give you an idea of the snow accumulation.
We're digging out again this weekend, what are your plans?
Comments
comments