I am loving the longer days!  If I hurry home from work we can squeeze a wood walk in before dinner.
Which is exactly what we did last night.
We're not the only ones taking advantage of the longer days.  Last night we ran into a woman and her three dogs.  I've met this woman before and I actually wrote about her, but I couldn't find that particular post.  She's one of the people who wander the woods with her dogs and lets them wander wherever they want.
Hubby and I heard the woman before we saw her and her dogs.  We turned around to head away from them, but not before her dogs came charging up to Delilah.  Of course I dropped the leash and I was super proud of the way Delilah handled herself.
Despite one of the dogs barking in her face.
Yes, it's true her hackles were up, but she retained her self-control and returned to me when I called her.
We looped around so we'd end up following the same path they took, except Sampson decided at the last-minute to head another way and guess who came running up to us again?
Her dogs were acting like they hadn't been out all winter.  One of the dogs, a large white one really wanted to play, he actually jumped on Sampson's back.  When he tried to play with Delilah she let him know in no uncertain terms that she didn't want to play.
I was so busy worrying about Delilah and trying to prevent an altercation that I didn't get any pictures of the other dogs.
But it was another beautiful sunset and I did get some photos of that.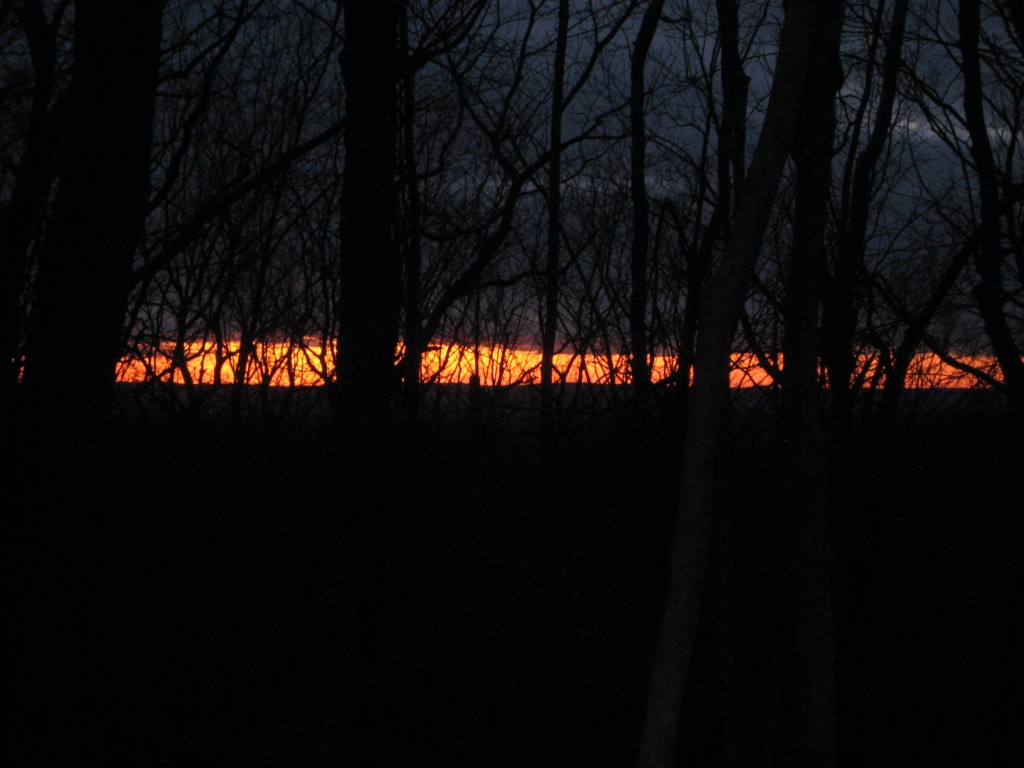 I tried to capture the orange of the sunset and finally got these by using the flash.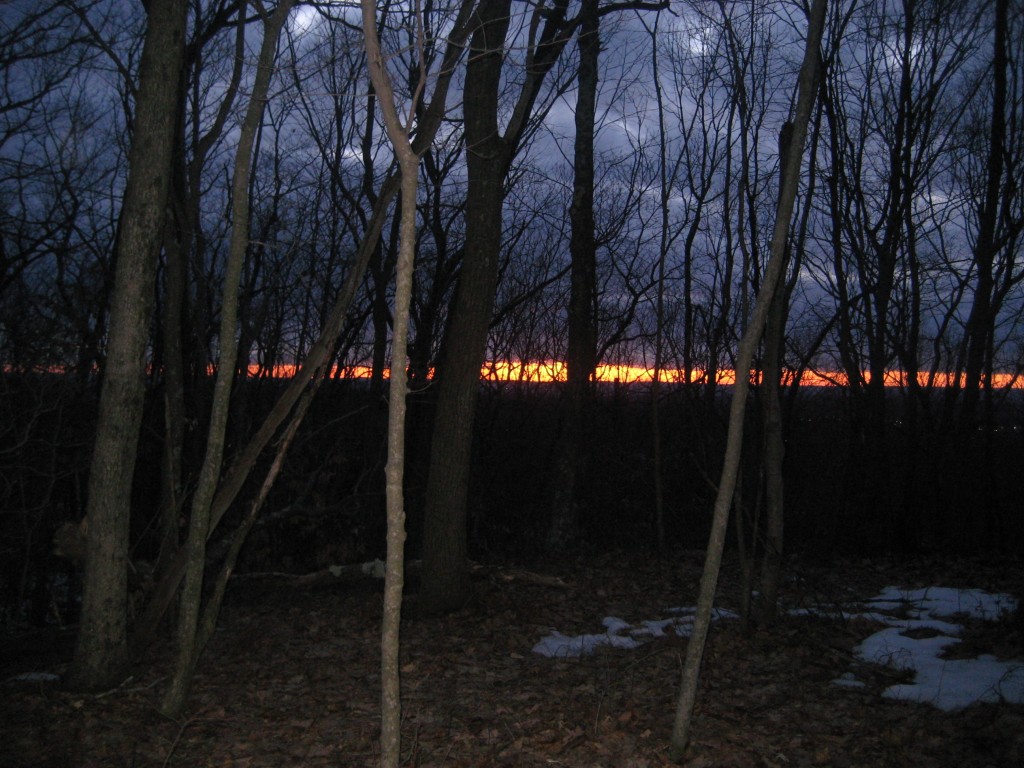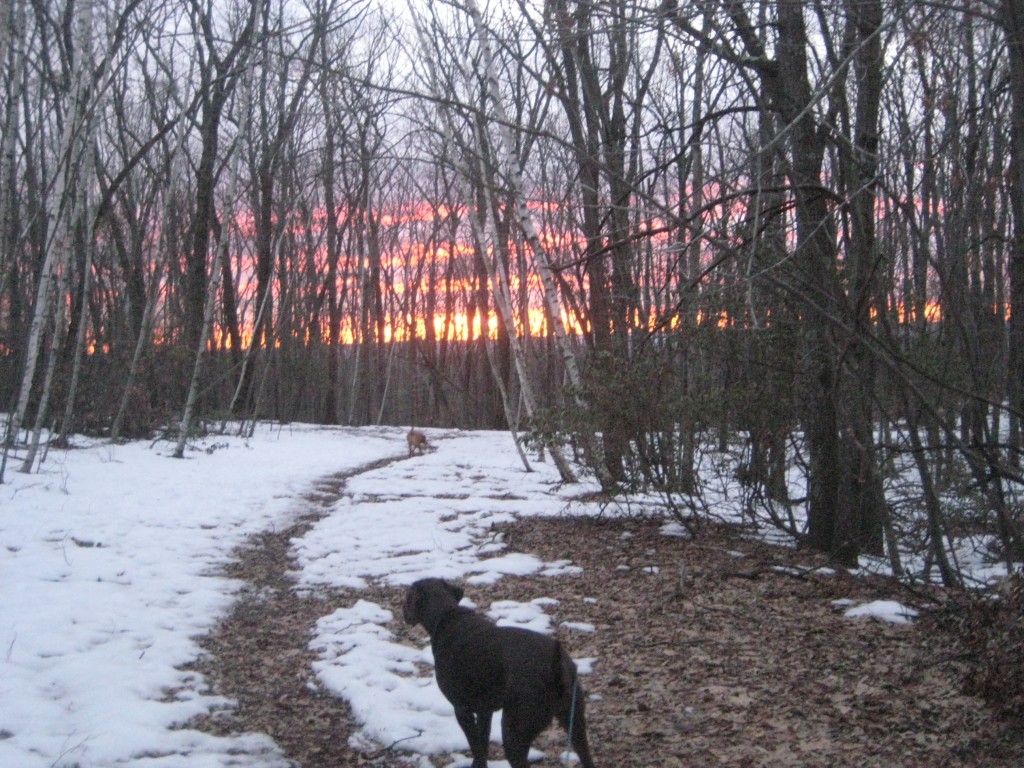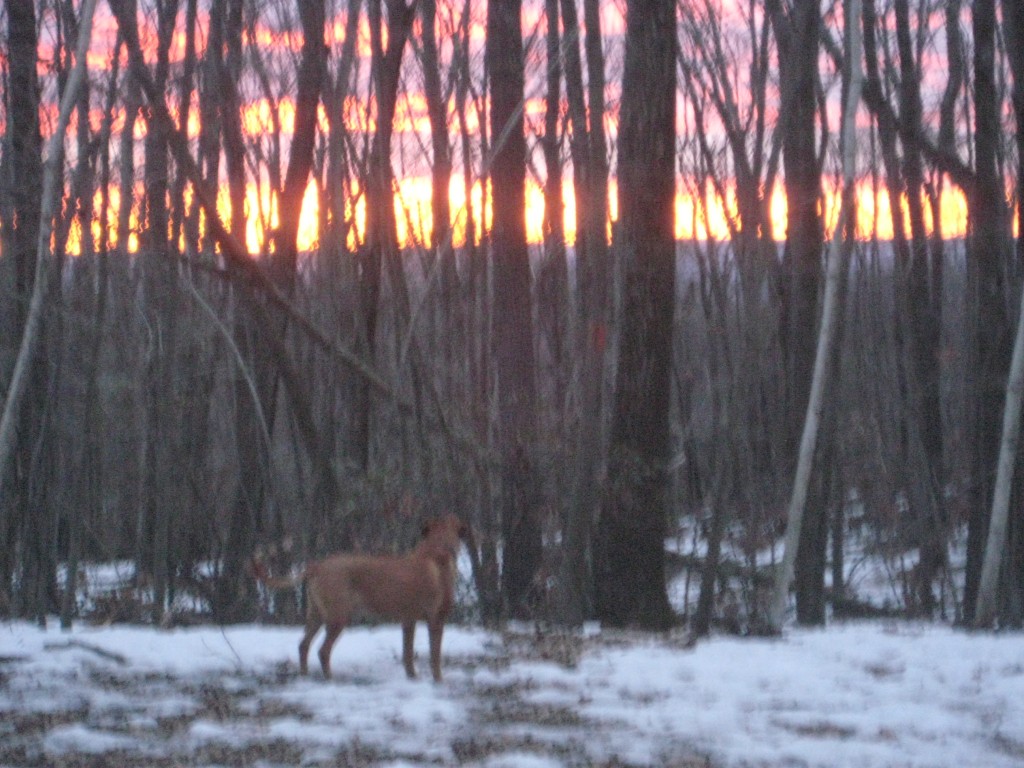 This was a zoomed in shot, hence the fuzziness.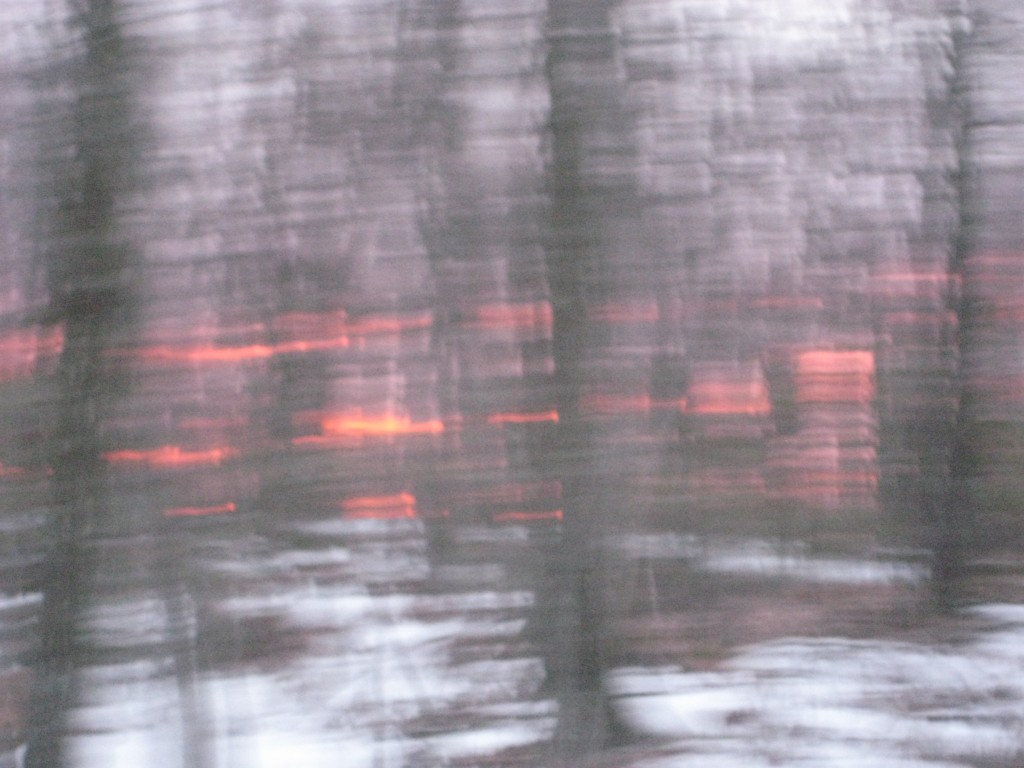 Delilah moved (jerking my arm)  just as I snapped the photo, I think it looks cool even though it's a little wonky.
 Are you and your furry friends enjoying the longer days?  Does your exercise routine change with the seasons?
Comments
comments