Once again we're joining 2 Brown Dawgs blog for This 'N That Thursday.
This 'N That Thursday is for those times when you want to post about unrelated topics or each topic isn't quite long enough to make up a whole post.  It can be anything you want, so feel free to grab the button and join us!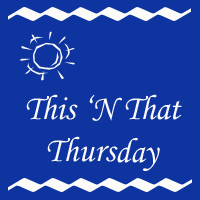 Courtesy of 2 Brown Dawgs Blog
Rally Class
The Rally class Delilah and I were taking is over.  While I would say we are a LONG way from stepping into a Rally ring, I did ask our instructor to record our run.
This was our second run and you'll notice that all the errors are mine and not Delilah's at all.
Since Ariane was holding the camera, she was kind enough not to correct me when I made a mistake. 🙂
In a competition Rally Ring competitors are allowed to walk through the course without their dogs.  This really helps you get an idea of what's expected from you.
In the classroom setting, the option wasn't available so we just had to wing it. Thankfully we weren't getting scored (or timed) for this.
Sampson
Sampson is an attention whore hog.  He love, love, loves getting his rubbies and is always trying new and different ways to get attention.
So when I looked down at him on Tuesday night and noticed the desqueaked squeaker in his mouth,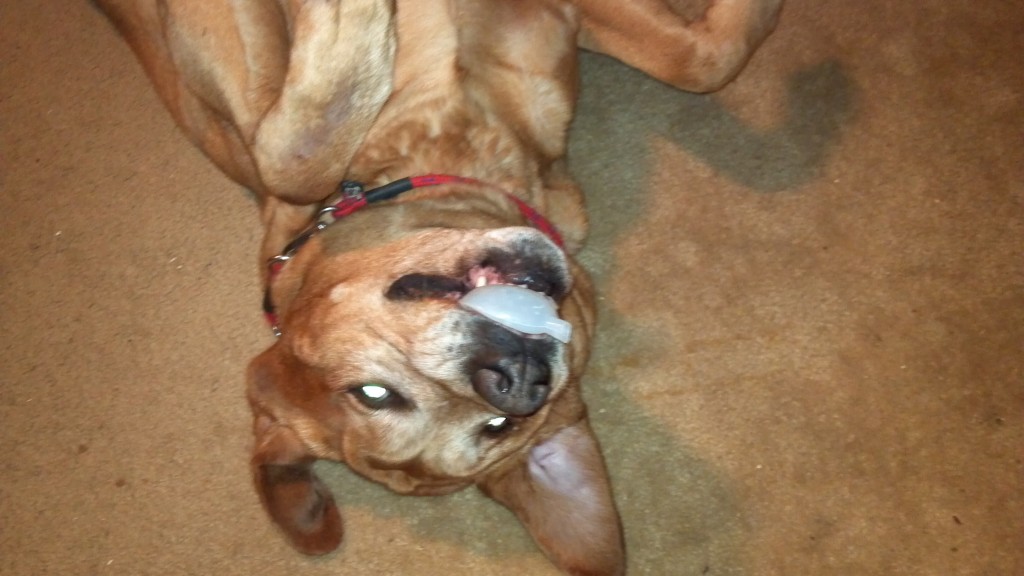 Well, I couldn't help it, I just had to take a video.
BlogPaws
Yesterday BlogPaws announced the 2nd Annual Nose to Nose Social Media and Pet Blogging Awards.  Until next Friday (March 8th) you can nominate your favorite blogs in 12 different categories, winners will be announced at the BlogPaws Conference in May.
I don't know about you, but I'm making my list and will be making my nominations this weekend. 🙂
So what did you think?  Not too bad for our first Rally run, right?
Comments
comments