Delilah loves oil.
I don't know why.  Maybe she was a masseuse in her previous life or maybe she scrounged for food at McDonald's, all I know is she LOVES oil
She's not discriminating either, she loves all oil.
In this house you cannot put a pot of water with oil for pasta on the stove, because she WILL drink it.
And her love of it is well documented.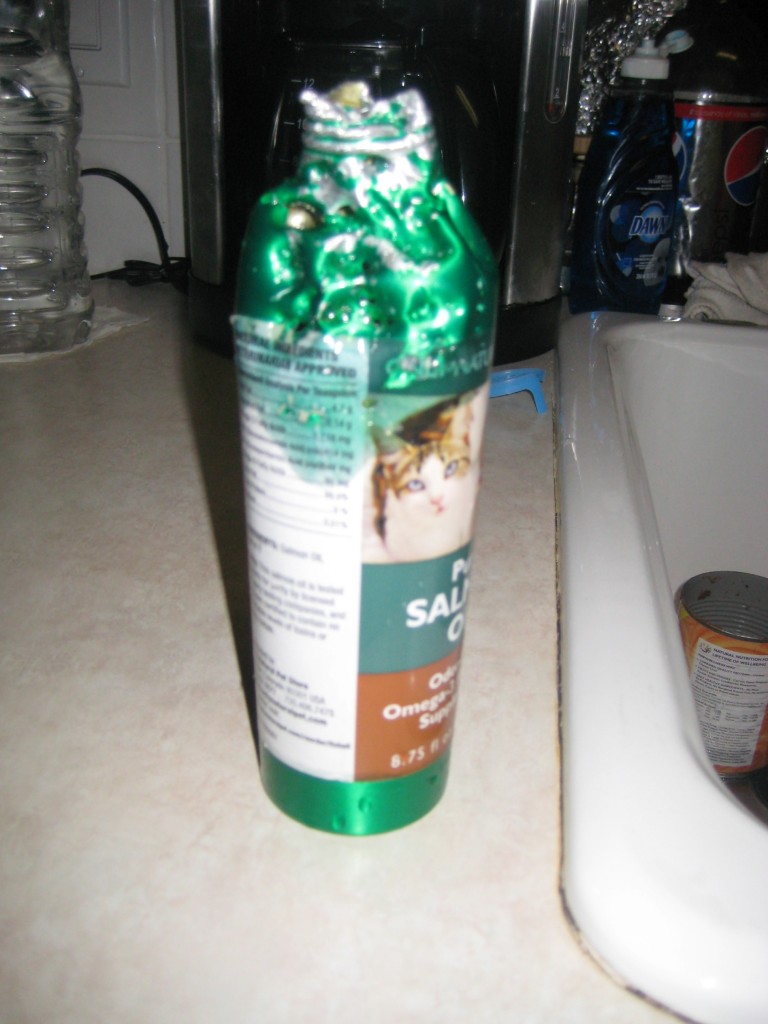 This was the Salmon oil she stole off the counter and carried into the living room, where she destroyed the can.  On a hot and humid day if I don't have the air conditioner on, my rug still smells like fish.
Thank you Delilah.
Two years ago for Christmas my youngest daughter sent me some homemade bath scrub.  It was made with sugar and oil.  It's almost impossible to use, because Delilah loves it so.
Yes, I caught her antics on tape.
(I'm sorry, for some reason I could not get the youtube video to load in the blog, you'll have to click the link.  Please remember this is a video and you can't actually help her.  It's always my instinct to help her as she is so determined.) 🙂
Yesterday I ran out for a couple of hours and forgot to put my Misto can away.
Hubby found it in the living room when he got home.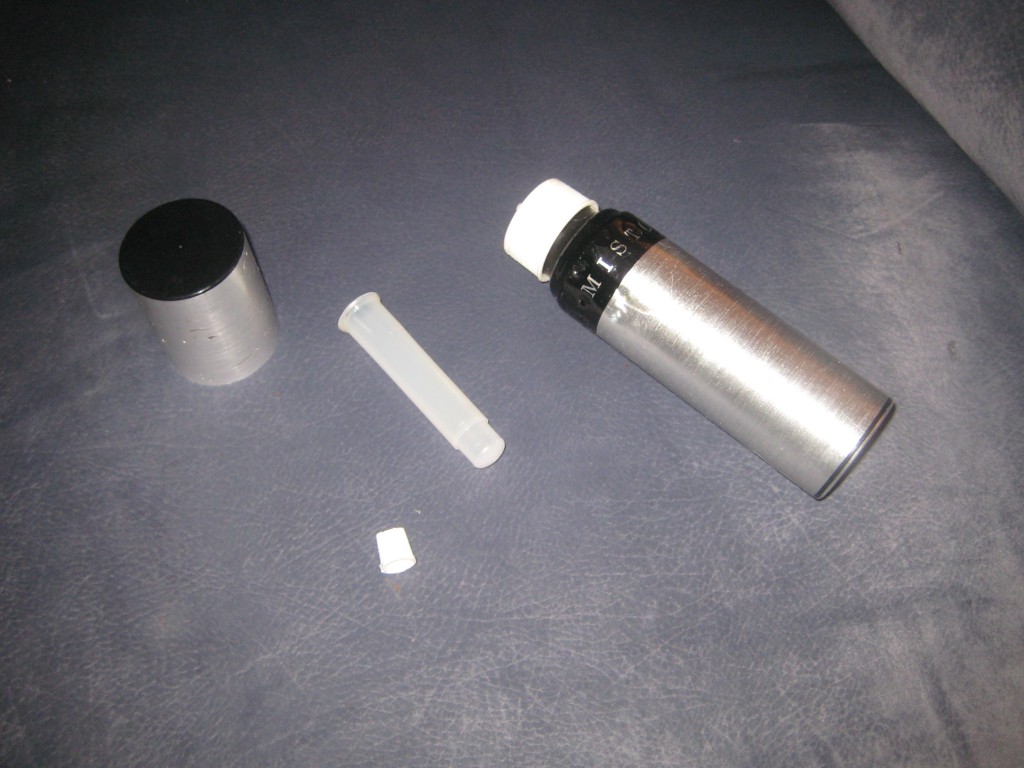 It's her second one.
Delilah – 2, Misto Can – 0
What kind of mischief have you been up to?
This is the Monday Mischief blog hop hosted by Alfie's Blog, Snoopy's Dog Blog and My Brown Newfies.
Comments
comments