Welcome to this week's edition of the Co-Hosted Follow Up Friday Blog hop, the blog hop that let's you wrap up your week and leads you right into the weekend.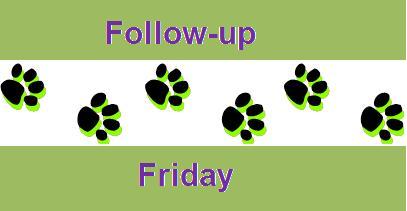 My co-hostess this week has co-hosted many times before, I'm always grateful to have her and I always love reading stories about her Brown Dawgs.
Many thanks to our friends at the 2 Brown Dawgs blog for co-hosting with me this week.
It's great hearing all the code people use when talking around their pets.  It never ceases to amaze me how smart our pets are.
When my pups get their nightly treat Delilah takes hers to the living room and Sampson gets his in the bedroom.  There was this one night where I put his treat on the bed and went into the kitchen.  He came strolling in and looked at me and I said, I set your treat up on the bed, go ahead in I'll be there in a few minutes.
I'll be damned if he didn't head right into the bedroom.
As Pamela stated, "Copyright is changing and bloggers need to be part of the discussions."
Each blogger has their own idea of how they want their work shared.  The creative commons license gives you many options to choose from, personally I think putting a creative commons on your blog let's others know loud and clear what your expectations are.
What I forgot to add in that post is this picture of Sampson was included in the picture book I wrote, "And Along Came Sampson."  It's copywritten along with the book.  Did you know you could copyright pictures?  I didn't either.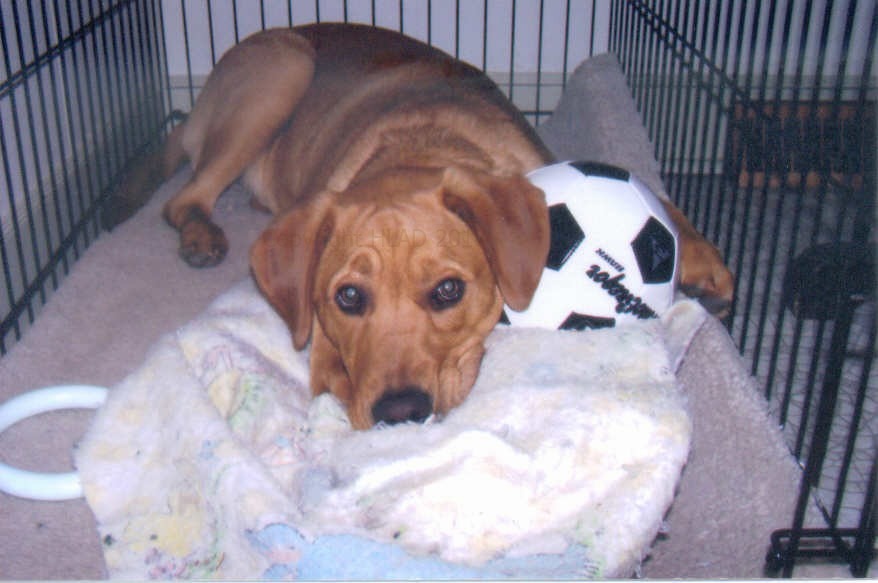 I was really happy to read that most of your dogs eat weird stuff and throw it up too!
Somehow that didn't sound right.
I meant it's not unusual for a pet to eat something it shouldn't and then throw it up.  Hey, he could be like Freighter and eat throw rugs. 🙂
It's so weird, when I first read about the one word challenge immediately Heart popped into my head.  I'm touched and humbled how many of you thought it was a perfect choice for me.  And I appreciate that so many of you feel I am already putting my heart into this.
Personally I can't think of a more perfect word to focus on this year.
For those of you who chose a word to focus on this year, please feel free to leave me a comment or drop me an e-mail and let me know how your journey is going and if I can help you in any way.
I noticed after I posted this that Melanie's blog said she would stop making buttons after January 31st.  But she made mine last weekend. 🙂 So I figure it's worth a shot if you want a button to display on your blog.  If Melanie won't make one, I'll make one for you.
Just let me know.
We are truly blessed to have such a beautiful area for hiking and I'm grateful for the longer days when we have the opportunity to get out.  There is something about walking in the woods that helps me decompress far better than a walk around the block does.
And yes, I'm going to seize those opportunities whenever I can.
That's it for this week's Co-Hosted Follow-Up Friday, many thanks to The 2 Brown Dawgs blog for joining us today.

Comments
comments