Welcome to this week's edition of the Co-Hosted Follow Up Friday Blog hop, the blog hop that let's you wrap up your week and leads you right into the weekend.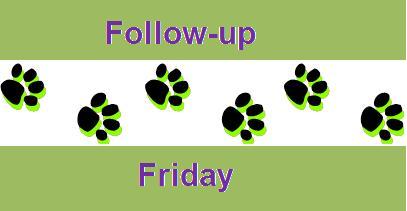 I suckered a new one in My co-hostess this week is new to our FUF blog hop.  She's a frequent commenter on this blog and reminds me in many ways of myself, as she can sometimes be technically challenged.  🙂
She has two mellow pups (Callie and Shadow) and one slightly demonic one (Ducky.)
She's living the Golden Life in South Carolina.
Any guesses?
It's Sue from the Golden Life!!  Welcome Sue and thanks for co-hosting today!
We sure got a lot of snow, and it took all of Saturday and a good part of Sunday to get us cleared out.  But we were back to normal by Sunday evening, with just a lot of extra snow.  Other areas of CT were not so lucky.
I've heard stories of people who took to the streets with their snow blowers in their neighborhoods just to get cleared out.
I am not complaining about how my town handled the snow removal, they have (IMO) done a wonderful job.
Many schools have been closed for the entire week, because they all have flat roofs and officials are concerned about the roof collapsing, indeed I've heard there have been 18 collapsed roofs in the state.
Once the snow has been removed from the roads, the bigger issue becomes where can they put it?
Thankfully we've had some decently warm days this week and the snow is melting.  I have high hopes of getting into our park this weekend. 🙂
I am however ready for the closed announcements to stop running across the bottom of my TV screen.
Well Blogpaws announced it on their website yesterday, I guess I can't get out of it now. 😉
I just want to let you all know that I will be sharing the presentation after the conference.  I would expect most of the information I'll be presenting will be old hat to you pros, but I will share it anyway.
I did try to respond to every comment, but wanted to single this comment from Leslie out, "PS – any chance you'll be bringing the pups to BP?"
Please see the photo under Let's Pretend. 🙂
Here's the photo with my caption: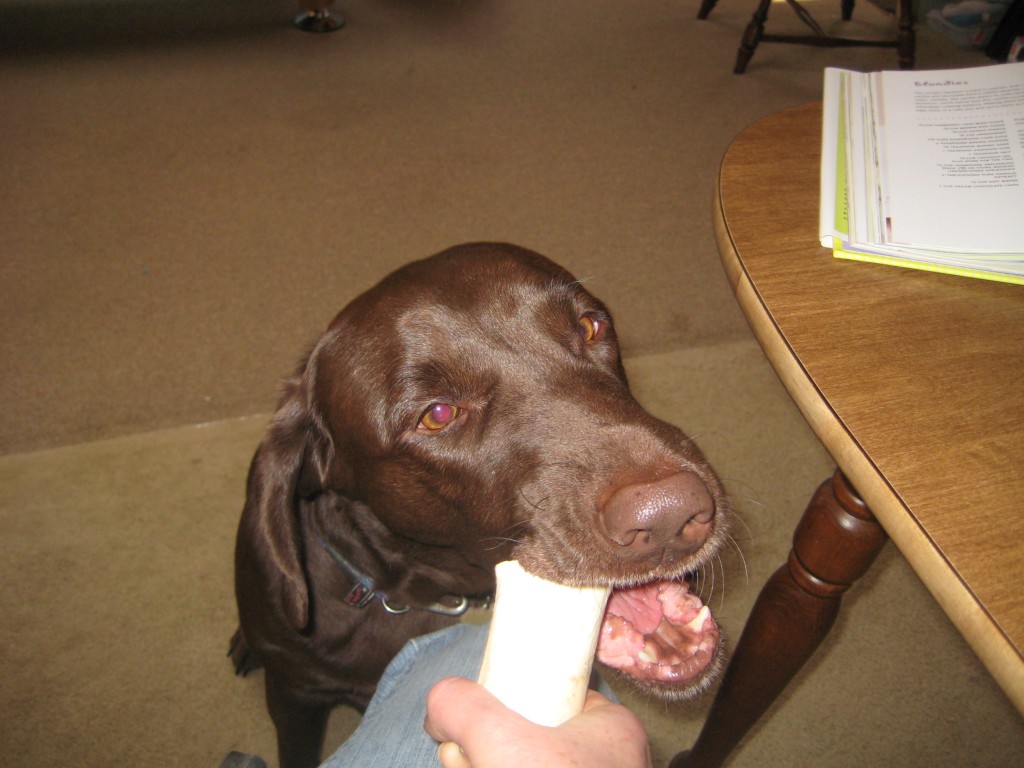 Be a love and hold my bone for me, I missed out on the opposable thumbs.
Beth asked to please share what others are using for photo editing.  The free ones mentioned were Pic Monkey and Visualizer Photo downsizer.
I checked both of these programs out.  Visualizer looks to be just a photo resizer.  I didn't spend any time with it. (If I'm wrong, please let me know!)
Pic Monkey had lots of cool features to play around with.  When I say I quickly did this picture I mean quickly.  There was no frustration on my part, it was simple and easy to use. No tears, swearing or anything!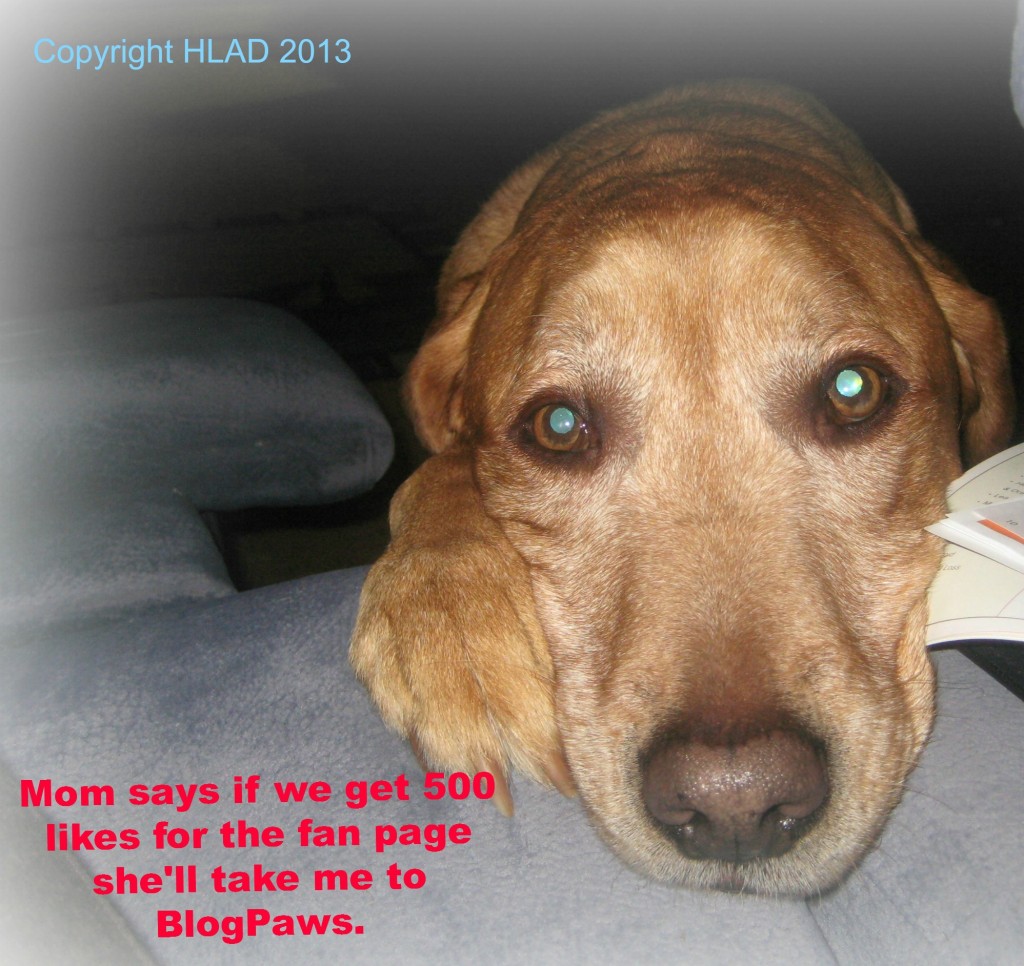 I did this in a matter of minutes.
What I really loved about this is I did not have to open an account, although the option was there.  There were all kinds of effects, borders, themes for modifying pictures, the only tool I didn't see offered was a free style tool to actually draw on the photo.  Maybe that's offered with an account, I don't know.
Any of you Pic Monkey users know?
Seriously though Leslie, I am planning on bringing Sampson to BlogPaws, although if I can get some likes on my facebook page, that's a bonus! 😉 I will probably write a post about that, but that's for another day.
This is the Co-Hosted Follow Up Friday Blog Hop, brought to you by The Golden Life and Heart Like a Dog.  Follow-up Friday
Comments
comments