Well it seems our area of the country is quickly turning into the Super Storm capital of the world.
Apparently our local weather station has been naming snow storms for a number of years.  They are calling this one Charlotte.
Recently the National Weather Center began naming winter storms as well, they're calling this one Nemo.
I'm calling it Charmo.
No matter what it's called, we're having a blizzard.
It started about mid-morning yesterday and our Governor was requesting people stay off the roads, since I work literally five-minute from work, I stayed for half a day.   Then went home to get the dogs out for a walk.
We had just entered the park when I saw movement up the hill and to my right.  It was a herd of deer.  The dogs were easily redirected although they were definitely searching for something.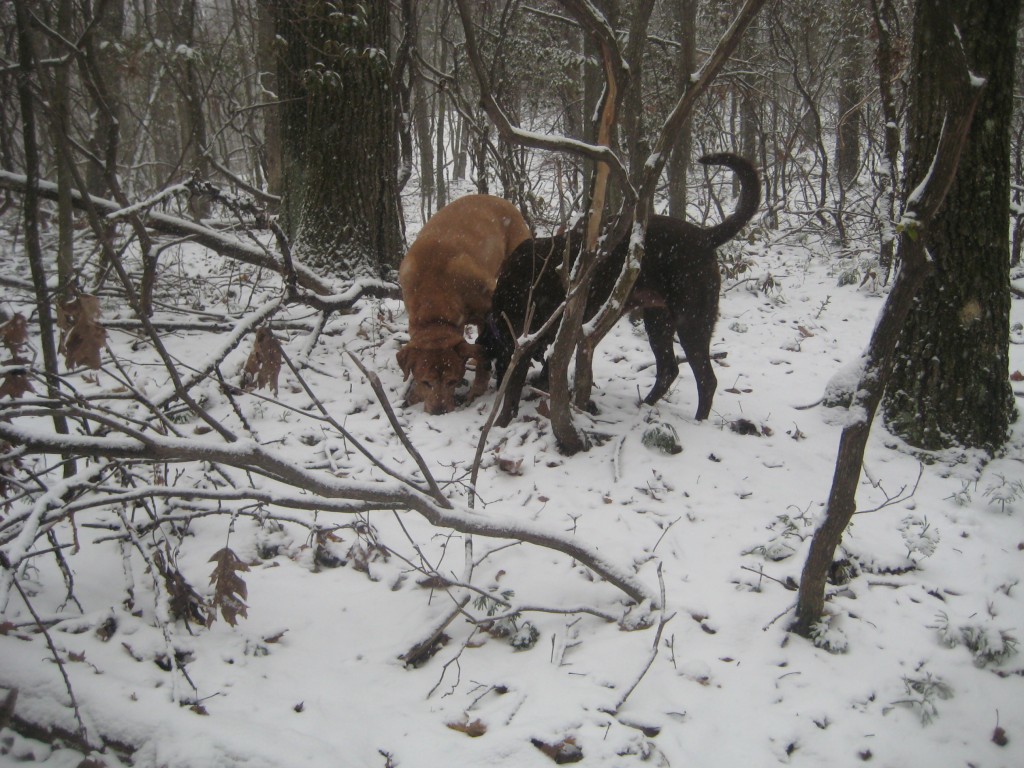 What does that smell like to you?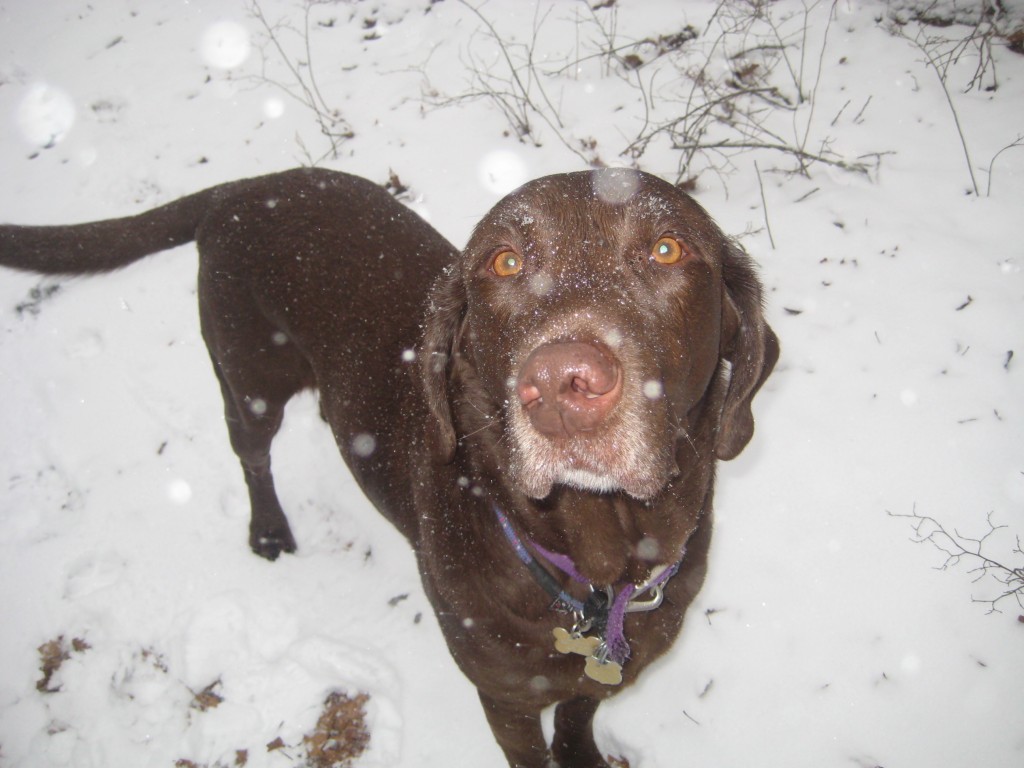 I love pictures of Delilah in the snow, she is so beautiful against the white background. (Is it just me or does her nose look crooked?)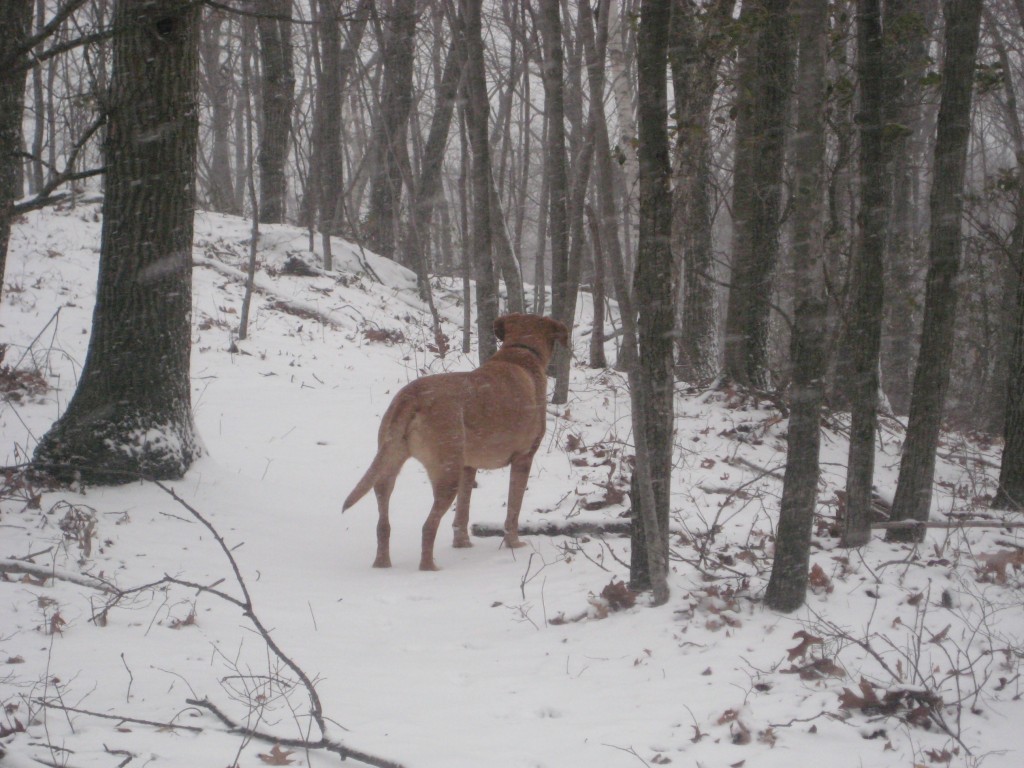 So that's what a blizzard wind feels like.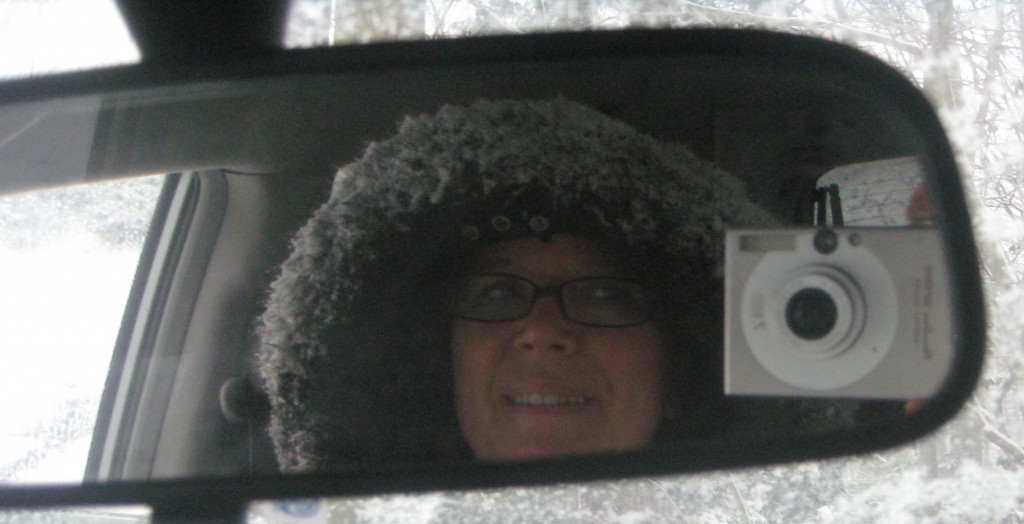 The snow melts on the dog's fur, but not on mine.
All walked and happy, we went back to the house and are all hunkered down waiting for the blizzard to pass.
Are you in Charmo's path?  Did you get a chance to walk before the storm or are you playing indoor games?
Comments
comments