Every single day at least one lost or found dog comes across my facebook page.  It breaks my heart, not just for the dog, but for the family who is missing their fur baby.
My dogs always have a collar on, even in the house and when we go outside, they have two.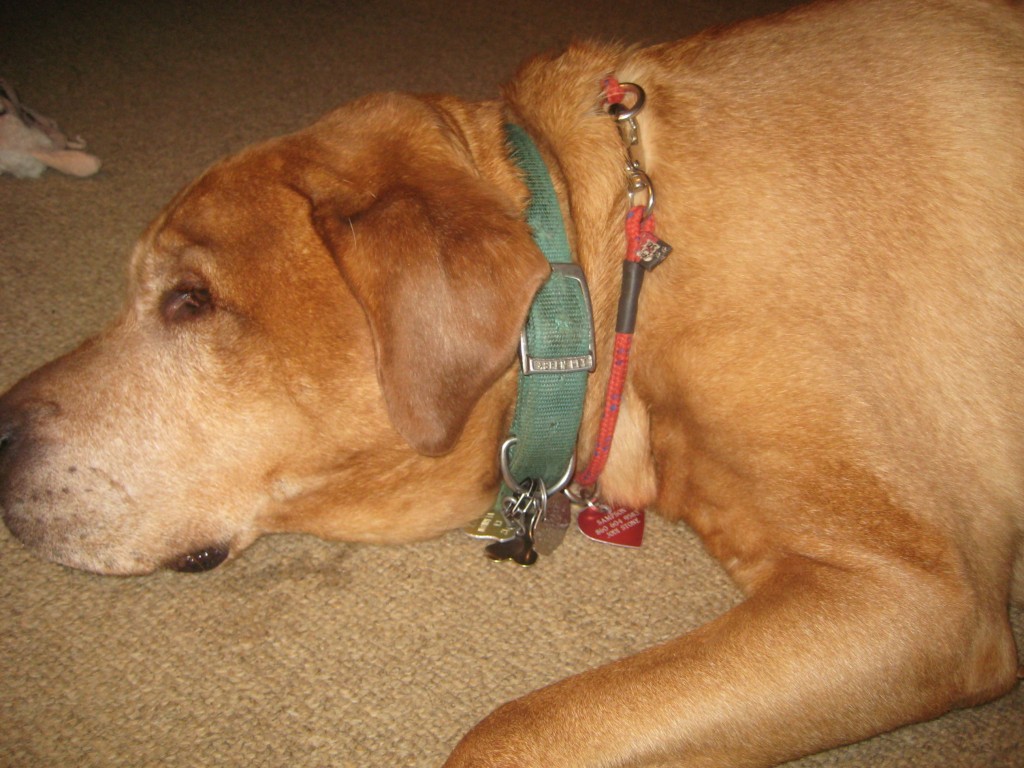 Why you ask?
Just in case they slip their collar and get away from me.  I think of it like a security blanket.
The flat buckle collar has three tags on it, their rabies tag, their town registration and a tag with their name, my name and my cell phone number on it.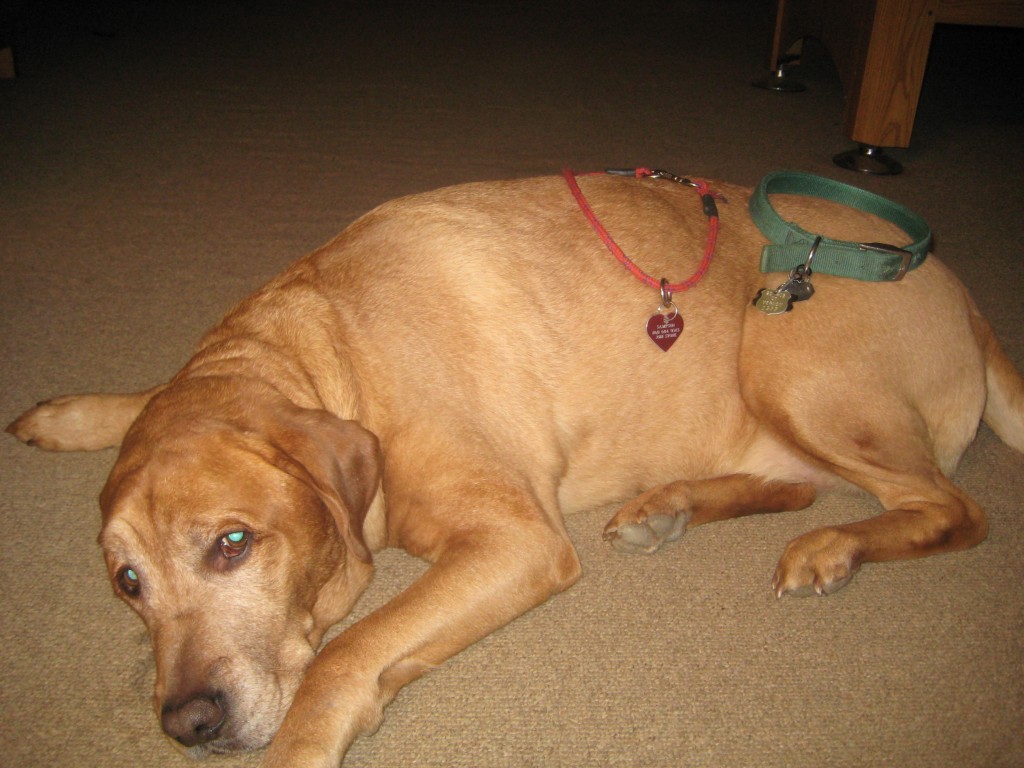 The small collar is the one they wear in the house all the time.  That's their just in case they escape from the house collar.
Which has happened, with both of them.
This is a hotly contested topic, some people don't leave the collars on because they are worried about the dog getting hung up on something.  I'm lucky, both my dogs are pretty mellow during the day, moving from their spot on the couch to a spot on the bed or a spot in front of the sliding door.
But my dog is chipped.
Your dog might be chipped, but if they aren't wearing a collar and someone finds them, the chip doesn't help unless the person who finds them has a scanner.
I don't know if my animal control facility has a scanner, if they don't that means a trip to a local veterinarian that might be avoided if my name and phone number is on my dog's tags.
Not a person in sight
A few years back on Christmas Eve I was driving home and I passed by our local reservoir.  I was shocked to see two yellow labs running along dragging their leashes.
I was concerned that someone had slipped, been mugged or hurt and dropped the dog's leashes.  I was worried because the reservoir is on a busy road, and the dogs could very easily gotten hit by a car.
I pulled over and by using some treats, I coaxed one dog over to my car, the second dog followed.  Luckily the dogs had tags with a phone number on it.
I called the number and the man who answered said, "My wife is walking the dogs."
I explained that the dogs were alone, and I couldn't see his wife.  He responded, "I'm on my way."
He was there within five minutes and told me his wife was on her way and when she walked the dogs she liked to drop the leashes to let them run.
In this instance they took off on her and she couldn't catch them.
Once the man had his dogs, I headed for home and passed his wife, still making her way to where her husband was, I shouted to her that he had the dogs and they were safe.
The whole event, from start to finish was probably 15 to 20 minutes long.
15 to 20 minutes that her dogs were out of her sight.  Had they not had tags on them, I probably would have called animal control to come and pick them up.
Yes she had about a half an hour of panic, but it could have been a lot longer and it could have been a lot worse.  I think she also learned a valuable lesson that day: most people can't run faster than their dogs.
I've asked this before, but I'll ask it again, do your dogs wear collars in the house?  Why or why not?
Comments
comments