Hubby has a really bad habit of snacking before bed and leaving wrappings or packages of food out.
As I've mentioned before, most mornings Delilah is tucked up on the bed (or in the bathroom under my feet) while I'm getting ready for work.
If I come out of the bathroom and she's not on the bed, I know she's up to something.
While it's true, she does have mad skills, in this case, I wasn't angry at her.
SHE didn't leave the potato chip bag out.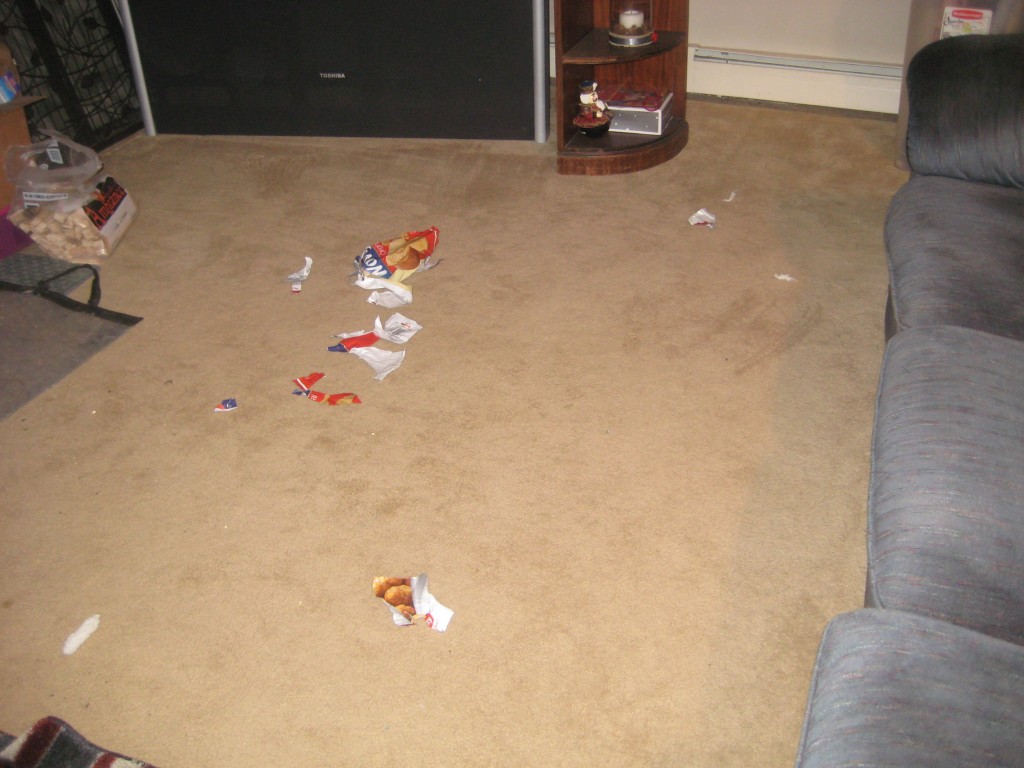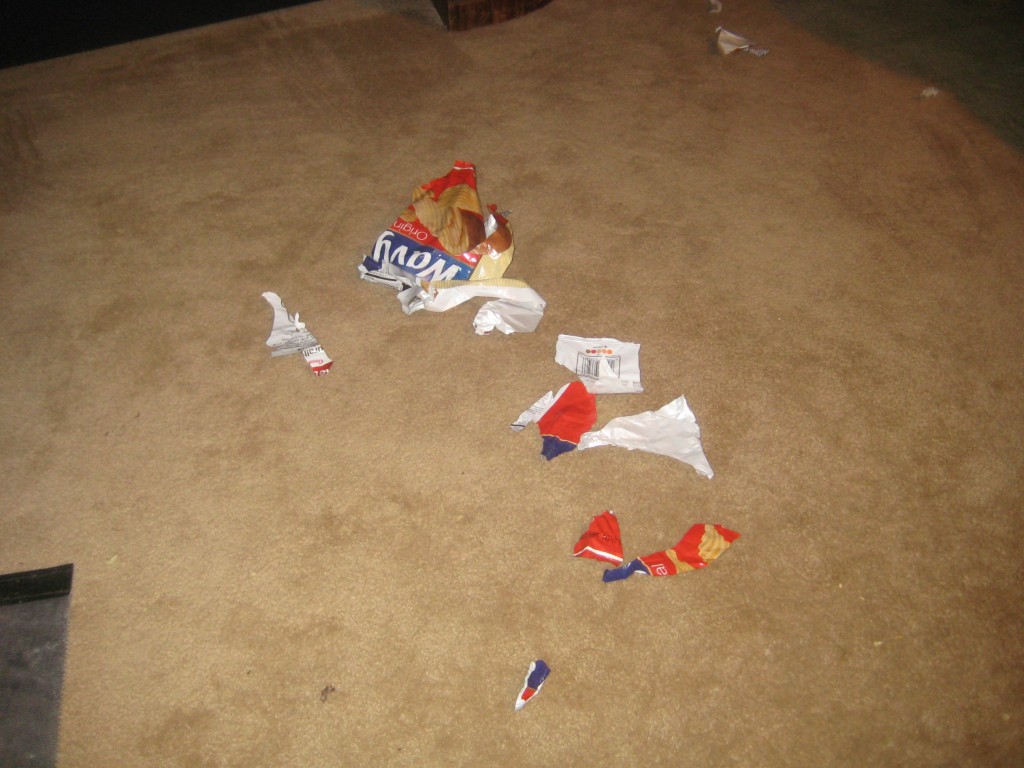 Why does it seem she only does this after I vacuum?
I had big plans for those potato chips too. 🙁
What kind of mischief have you been up to?
This is the Monday Mischief Blog Hop hosted by Alfie's Blog, Snoopy's Blog, Luna a Dog's Life and My Brown Newfies.
Comments
comments