Welcome to this week's edition of the Co-Hosted Follow Up Friday Blog hop, the blog hop that let's you wrap up your week and leads you right into the weekend.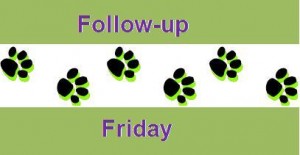 My co-hostess this week is a repeat offender.

  She's dog savvy, smart and owner of three handsome pups.
Need another hint?  Her Dawgs are brown and go by the names, Thunder, Storm and Freighter.
Ah you got it!  It's the 2 Brown Dawgs blog!  Thank you so much for co-hosting 2 Brown Dawgs, we're happy to have you back!
Dawn made an excellent point that I forgot to mention.  The real difference between a Rally match and an Obedience match is you can talk to your dog.
In Obedience you are only allowed to give your dog commands, in Rally you can talk to your dog the entire time you are in the ring.  Which can make a huge different if you had a dog that has a mind of their own.
When I signed us up for this Rally class, I received a packet containing the Rally signs we were learning. Ariane suggests we practice the harder signs without our dogs first.  Then once we have an idea of what we're doing, add our dogs.
I was super excited this past Tuesday, I actually did a Left About turn and I did it right!  I can't tell you how long Sara has been trying to instruct me in this command, but it finally paid off.  I intend on including it in the video I submit for Train your dog month.
This was the very first guest post on this blog and I was super excited to have Erin.  I've been following two of Erin's blogs for a while now, The Dog Ate My Wallet and Life by Pets and I knew of her goals to write a certain amount of guest posts this year.
I love how she approached this.  She sent me an e-mail and said here's a post I did that might be a possible guest post for Heart Like a Dog and she attached the post.
That's the way to do a guest post, folks!
I hope you enjoyed her post as much as I did.
Thanks again Erin!!  it was a pleasure.
Oh my dog!  You all had such great captions!  I can honestly say I got many giggles from them.
For the record, this is an old photo.  I took it close to two years ago and I can't remember why they were looking in there but I can assure you 1) the water was as clean as it could be in a toilet 2) they did NOT drink any of the water and 3) Delilah would be the one who would be the instigator, not Sampson.
I did run the photo back in 2011, but considering the time that has passed, I thought it safe to run again.  So here it is, the original picture with the caption I gave it.
We won a contest – Update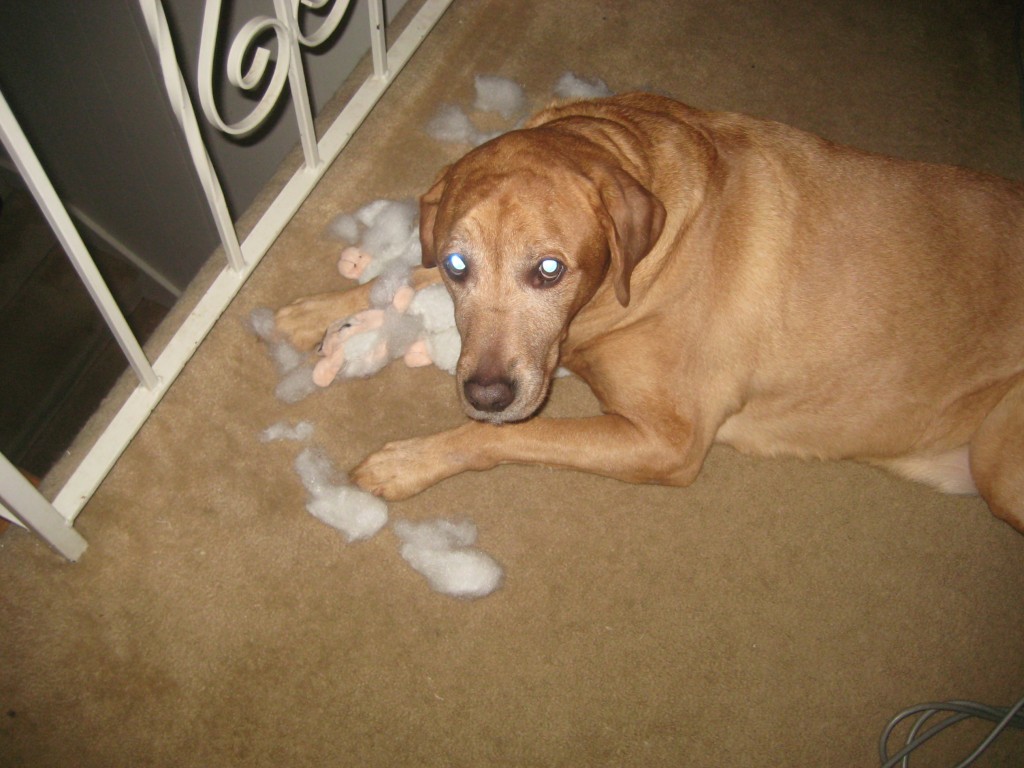 Sampson got his turn with Mr. Sheep last night.  Within minutes he had torn a hole in his head (the sheep's, not Sampsons.)
Unfortunately the noisemaker inside the head was a small plastic rattle.  My dogs are fine with squeakers, but I couldn't take the chance with the rattle and I had to take it away.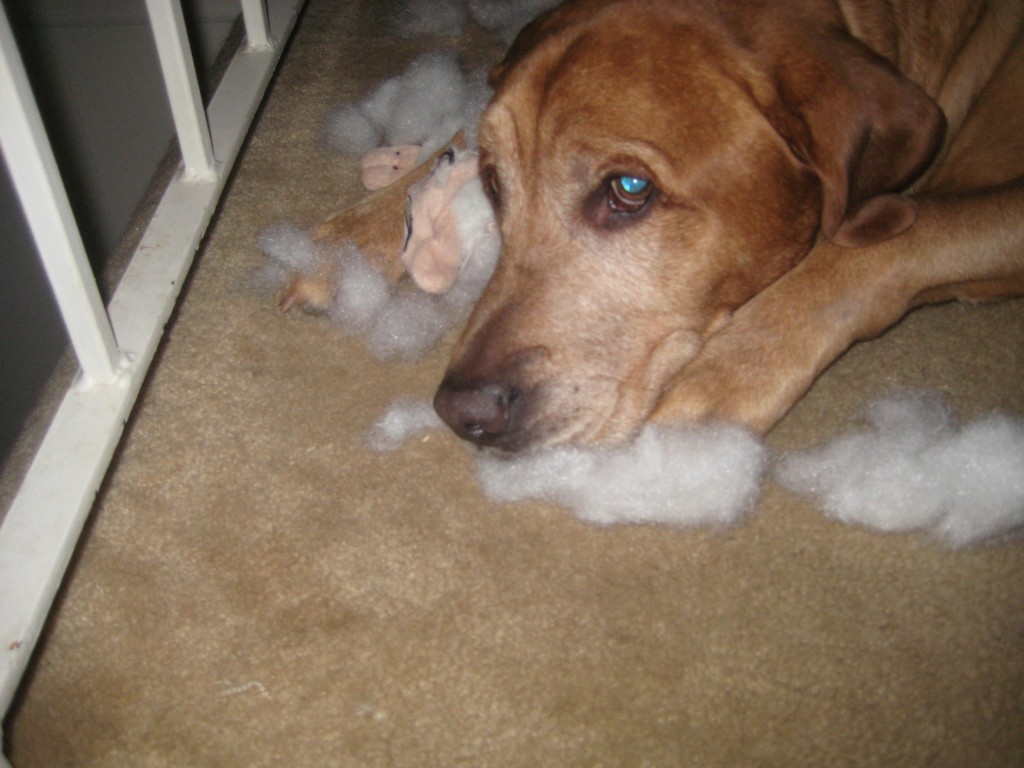 Poor Punkin, he looks like he lost his last friend.
Have you seen my Mojo? – Author's Note
Yeah, I have no idea what's up with this, but I thank you for your awesome comments, you always find a way to bolster my spirits.
I sat down yesterday and set out a few days worth of posts, and we should also be out walking this weekend which hopefully will help clear the cobwebs from my brain.
FUF
If you're interested in co-hosting a Follow-Up Friday, please leave me a message in the comment or shoot me an e-mail, it's a nice opportunity to met some new friends and get some exposure for your blog.
This is the Follow-Up Friday Blog hop hosted by 2 Brown Dawgs and Heart Like a Dog.
Follow-up Friday
Comments
comments