Today we join our friends The 2 Brown Dawgs Blog for This 'N That Thursday, because sometimes you have a post with a little of this but not enough of that.  Or something along those lines. 🙂
Congratulations
We want to send our very best wishes to our dear friend Kari Pike from Hound Girl.  You may recall that Kari designed this blog for me, for which I'll be forever grateful.
Yesterday she delivered a beautiful baby girl, Kylie Ann Pike, 8 lbs 1 oz, 19 inches long.  As far as I know, Mommy and Kylie are both fine.
Congrats Kari and Scott!  You have a beautiful daughter.
We won a contest!
Last week we won a contest at Dakota's Den.  It was a Kyjen Squeaker Mat Character Sheep.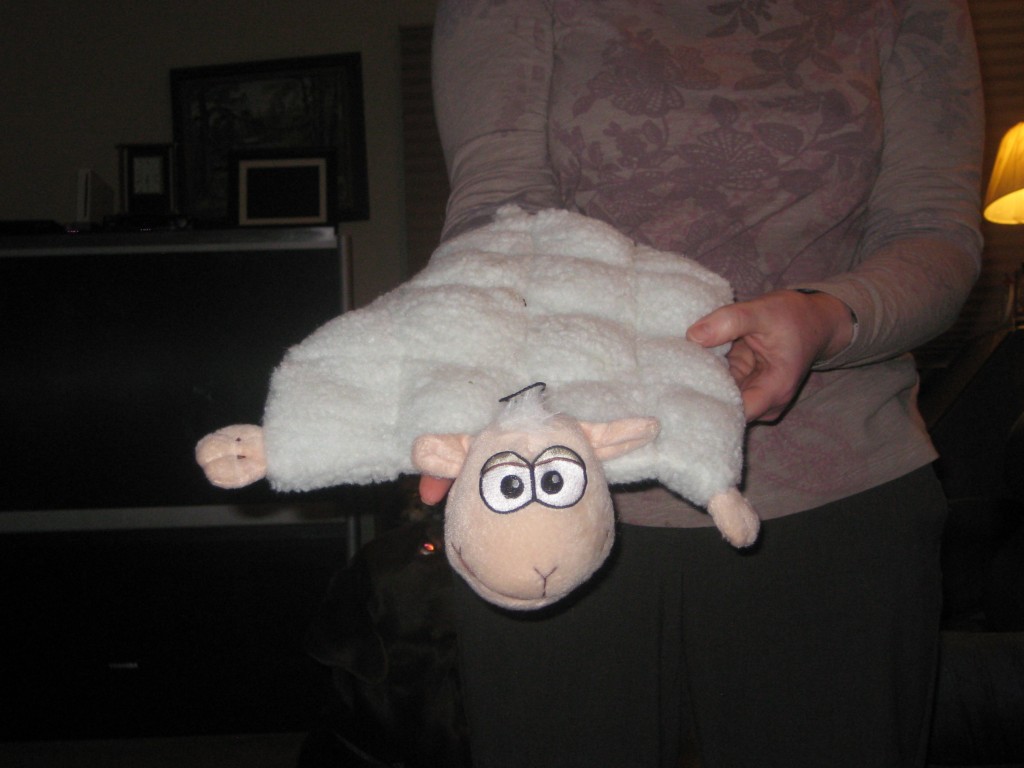 Just look at this bad boy!  It has 16 (yes 16!) squeakers inside it.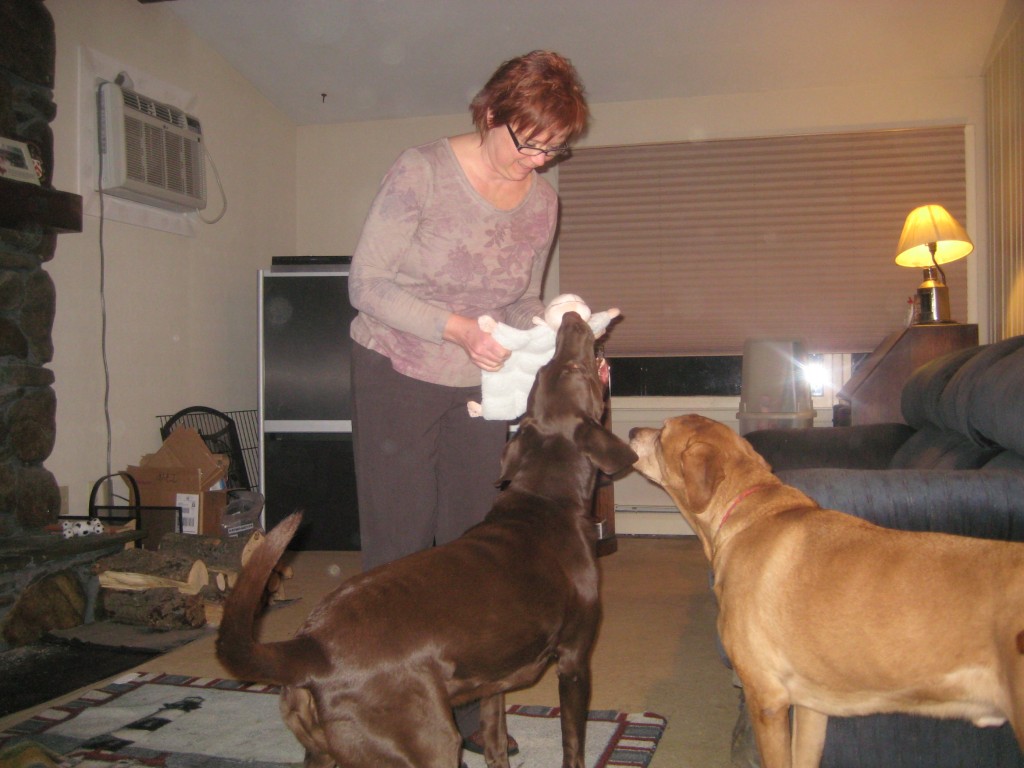 The dogs were definitely interested in it.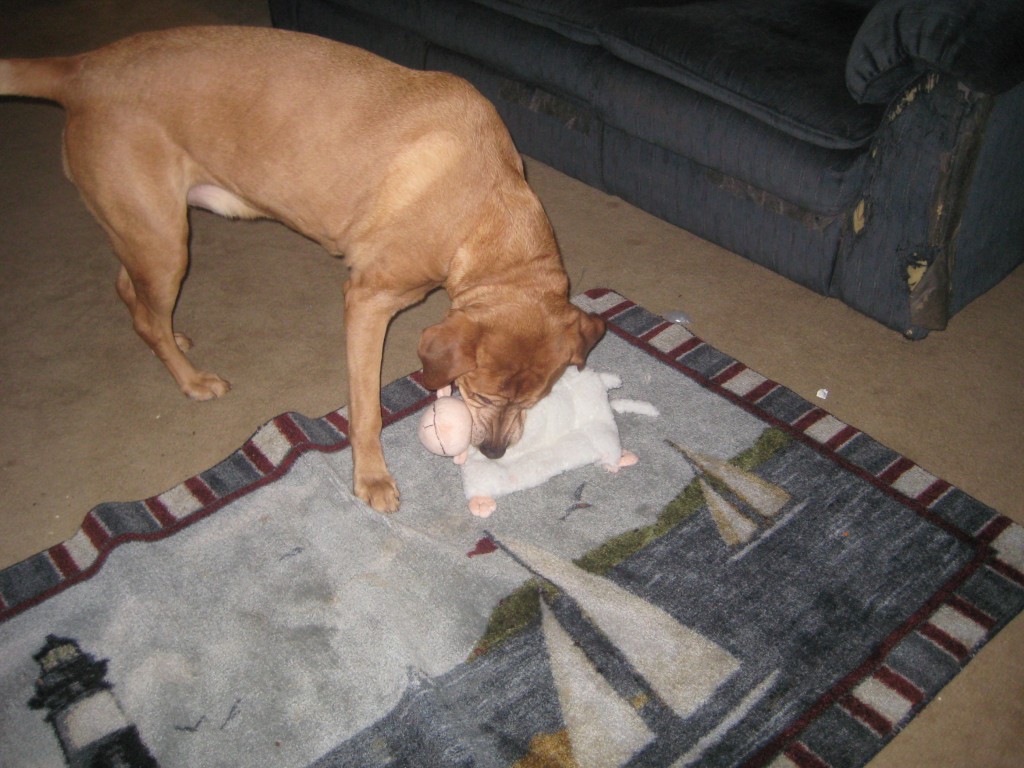 I tried to make sure Sampson got it first, because we all know, it's really Delilah's toy.
If you follow Sampson's Blog, you'll have seen the picture in yesterday's Wordless Wednesday post.  Yes Delilah wanted Mr. Sheep and she wanted him bad.
Sure enough within five minutes she'd gotten one of the squeakers out.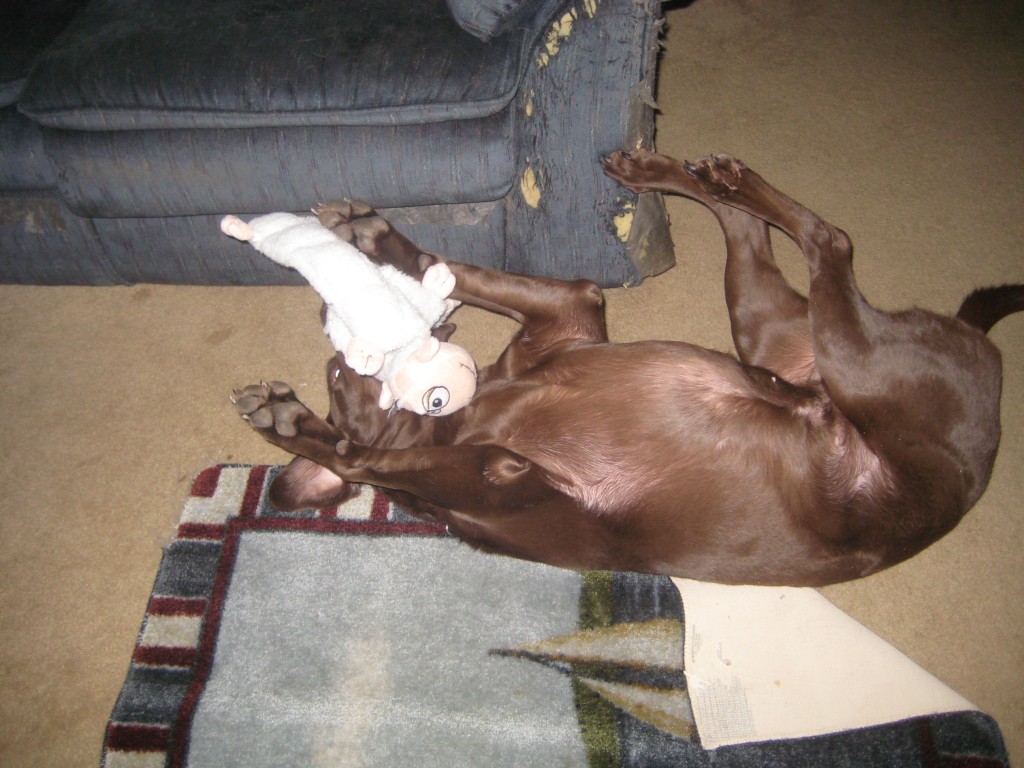 She really loves Mr. Sheep.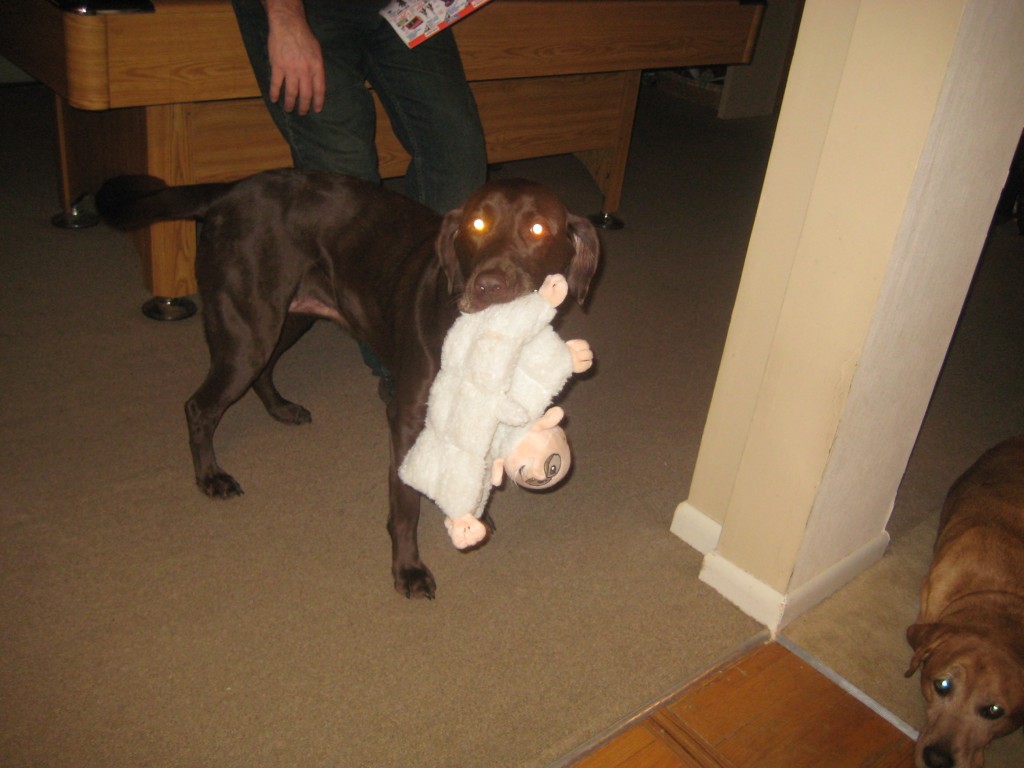 There's something about a happy dog with something they love in their mouth that just makes me smile.
The dogs wanted me to send a great big Heart Like a Dog thank you to Dakota and his mom Caren for the awesome toy.  They really love it!!
Have you seen my Mojo?

I feel like I've hit a wall and I don't know why.  Maybe I lost my Mojo, or maybe someone put the Juju on me.
Right after the Pet Blogger Challenge I had my calendar penciled out for a week's worth of posts.  This week I can't figure out what I want to write about.  It seems I've either lost my creativity, or I'm in a rut.  Either way I'm not liking it, but I'm just not sure how to fix it.
What do you do when you hit a wall?  How do you shake off the funk? Where do you find your motivation?
Comments
comments