Welcome to this week's edition of the Co-Hosted Follow Up Friday Blog hop, the blog hop that let's you wrap up your week and leads you right into the weekend.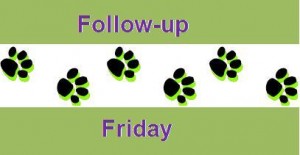 My co-hostess this week is a repeat offender. 🙂
I really wish she and I lived closer because I would love to hike with her, in fact her post yesterday has me siriously considering taking the dogs Geocaching.
It seems I'm always learning something when I visit her blog, whether it's about geocaching, butterfly gardens or architecture.
Guessed it yet?
It's Gizmo and Beth from Terrier Torrent!!
Thanks so much for co-hosting with me this week, Gizmo and Beth, it's good to have you back.
I'd like the dogs to lose just a little bit more weight, Sampson more than Delilah.  She's actually pretty close to her perfect weight in my eyes, but we'll see what our vet says in June.  In the meantime, I'll continue to cut a tiny bit more from their raw food and see how it goes.
If anyone is interested in trying raw and need a good nutritionist just let me know, Sandy doesn't mind if I share her e-mail.
I was pretty sore Monday and Tuesday but nothing that wasn't expected with the hard body slam I took. 🙂  I kept my wrist wrapped for Sunday and Monday night and by Tuesday it wasn't bothering me in the least.
I'm truly grateful it wasn't worse.
I was surprised that so many of you already knew about Kefir, where have I been?  Why am I always last to the party? 🙂
I was asked if it's not a bit messy, and yes sometimes it is.  Delilah eats her treat on the throw rug in the living room and that's easily washable.  Sampson gets his on a towel on our bed.  Normally it's not very messy at all.
I guess I get more training in then I realized.  Somehow when I think of training I think of teaching the dogs something new.  But there's nothing wrong in reinforcing your foundation commands, you never know when a good sit or wait will save your dog.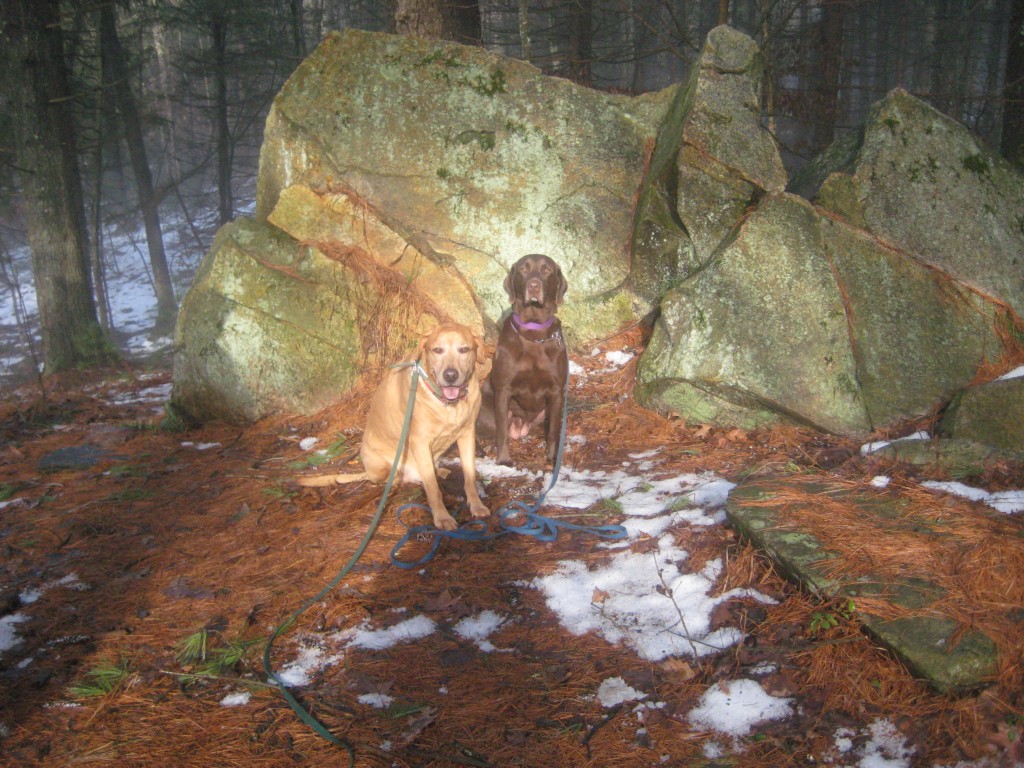 I was surprised to hear some of you say your dogs don't fart.  While my dogs don't fart a lot, there are times when they do.  As evidenced by yesterday's post.
What really made me laugh and what so many of you echoed in the comments was that the dog doesn't realize what the fart is and that it actually came from them.
Oh the things that amuse me.
That's it for my Follow-Up Friday post, many thanks for Terrier Torrent for co-hosting this week.
This is the Follow-Up Friday Blog hop, co-hosted by Terrier Torrent and Heart Like a Dog
Comments
comments