Since we're already into the middle of January I thought it might be a good time to lay out my goals for the upcoming year.
I'm calling them goals, but in essence they're more like guidelines, because this year I'm allowing my goals to be flexible and I'm not beating myself up if I don't meet them.
You may need to remind me of this at some point if I start to have a melt down.
Blogging
I think my blogging goals will always be to post every day.  Granted some posts may be longer than others, but for me I need the discipline of posting every day.
I'd like to have more of my sense of humor show in my posts. Most of you don't know this, but I'm actually fairly funny in real life.  For some reason I can't seem to let it shine through in my posts.
A person can be serious AND funny right?  Or would that just be seriously funny?
Twitter
Oh Twitter, I want to love you, I really do.  I want to be able to use you, but what do you say on Twitter?  My niece who is quite the Twitterer, says it's just like having a conversation, you think of something and you tweet it.
Yes, it's true I do occasionally retweet a blog post, but for the most part, I don't use it.
This year (like last year) I hope to learn how to tweet effectively.
I think for now, I might just stalk a couple of you on Twitter.
Other social media platforms.
There are so many social media platforms out there right now, that I honestly cannot keep up.  So for now what I intend on doing is I will strive to post at least once a week on Pinterest, I'll check in on Triberr and see if I can figure that out.
Is there anything else that you are using that you think i need to know about?  If so, please let me know.
Writing
I still have a goal to get paid for writing, this is something I'll be working on.
I'd also like to finish at least one of the two books I've started.  I actually like the book I wrote in November (during the NaNoWriMo challenge) better than I like the first one.  The problem is I over-dosed on it in November so once the challenge was over, I pulled the thumb drive and haven't touched it since.
This year, I'd like to work on it a bit more, maybe get it to the stage where I can submit it.
Sampson and Delilah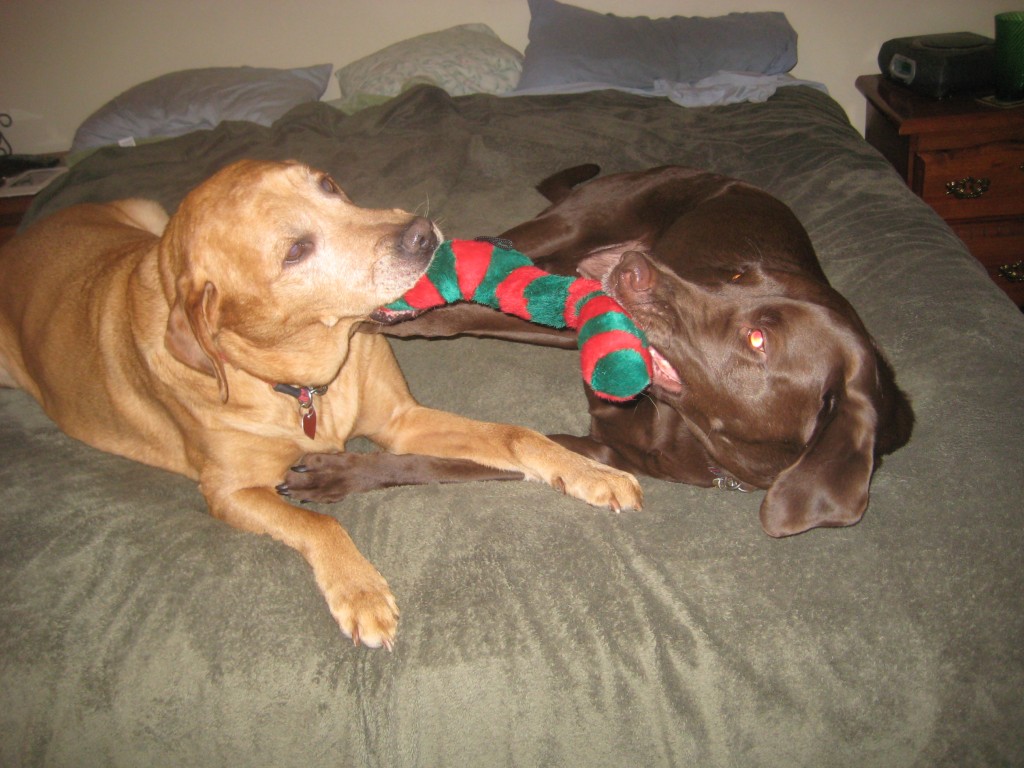 My goals for them will never change.  It will always be to give them the very best life I possibly can, to love and cherish them and enjoy the time we've been given.
Do you set goals for your blog, or yourself?  How do you measure whether they are successful or not?  Do you have any tips or goals you'd like to share?
Comments
comments