Here is another post about thoughts that, Sampson, Delilah or I have on one of our walks.  You can find part one here and part two here.
This particular thought process would be thoughts we might have had on our Hunting Bigfoot Walk.
I pull up to the park, sling Sampson's leash over my shoulder and jump out of the car.  I gingerly lift the back hatch, shouting "Wait!" as I do so.
Sampson darts out of the car.  I call him back, get him back inside the car and try again.  This time it takes.  They wait patiently, I unclip Delilah's leash and say, "Okay, free dog."
Both dogs race into the park, they are almost at the field by the time I push through the snow.
"Here" I shout.
They both run back to me, I treat them and give them the hunting Bigfoot spiel.
Sampson – Whatever mom, I'll keep my eyes peeled, but I've got pee-mail to check.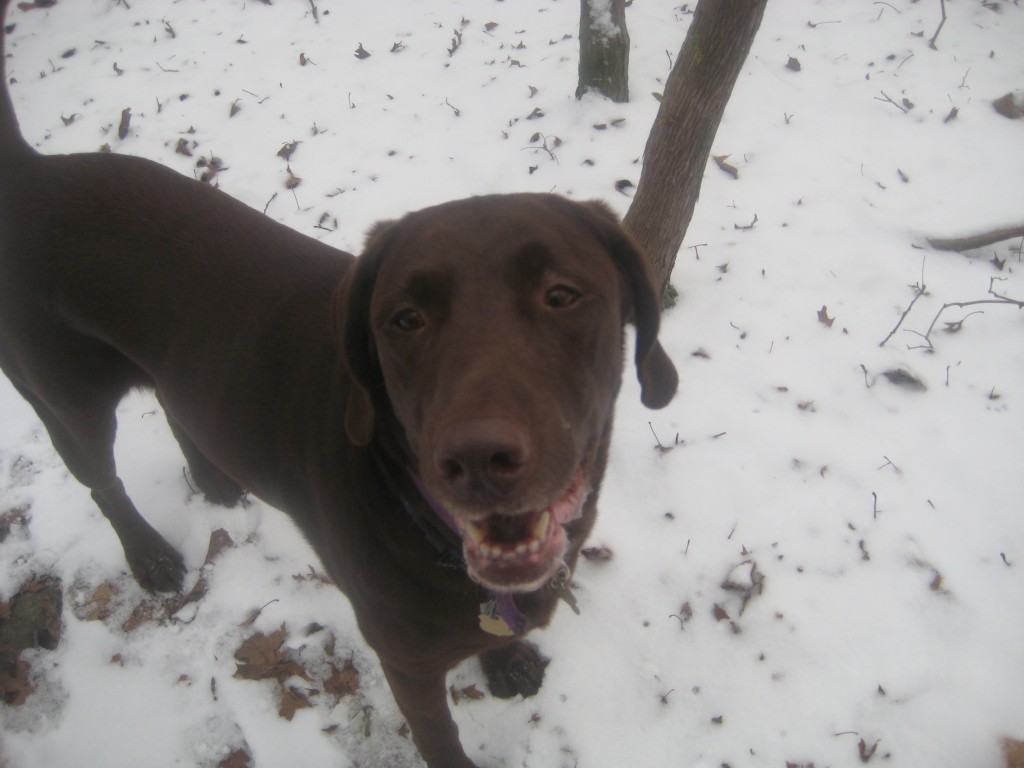 Delilah – Bigfoot? What the woof is she smoking? That foot is barely bigger than hers.
Me – I have to pee.
We make our way to the back of the woods.
Me – I still have to pee.  We're all alone up here, no-one would know.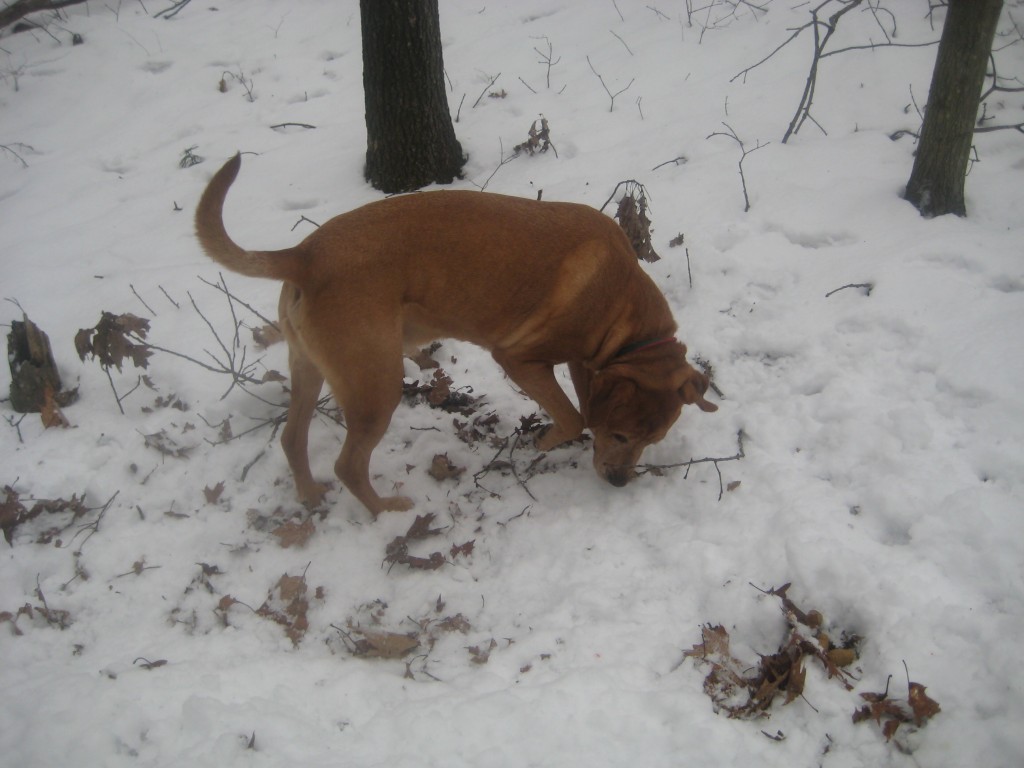 Sampson –  This is definitely not eau de dog.
Delilah – Look at her over there, she can match her foot to every print in here, it isn't going to change the fact that she has man-sized feet.  I think I saw a mouse using one of her old shoes for a boat.
We head down the hill towards the field.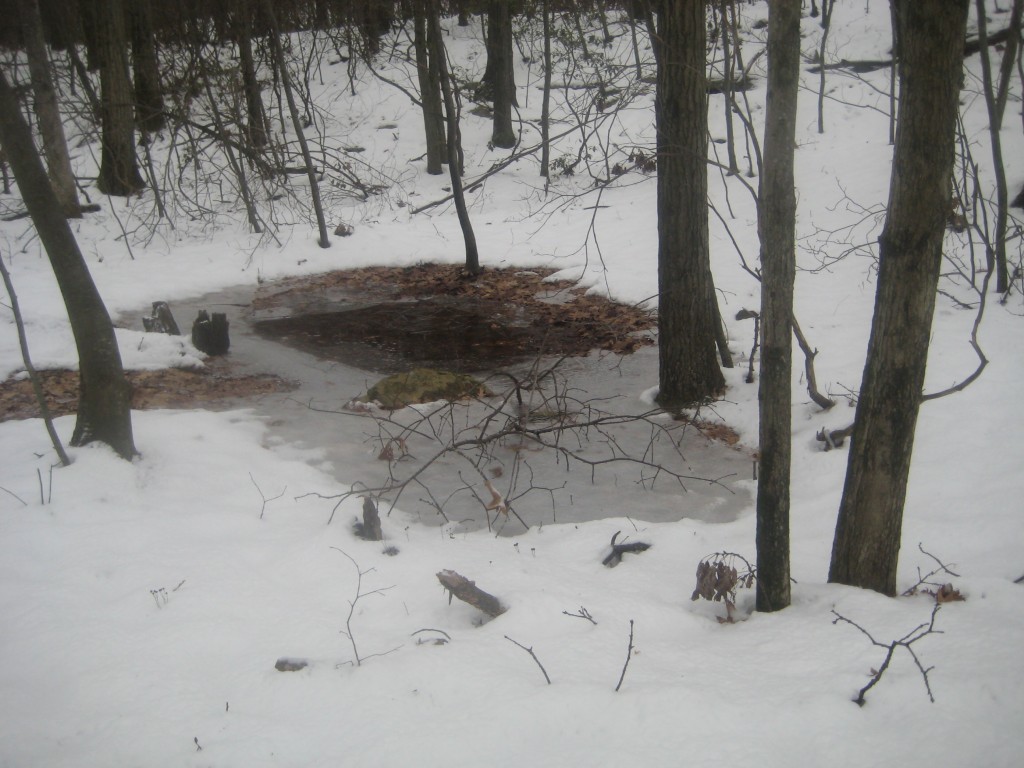 Sampson – I think Big Foot took a leak in our woods.
Delilah – There is NO Bigfoot, it's just someone with a bigger foot than mom's.
Me – But what would I wipe with?
Looks at hands.  Hey I've got gloves…
I really thought that, but no I did not use my gloves.  I did hurry home though. 🙂
Did you ever imagine what your pets are thinking?
Comments
comments