I have big feet.
It's mostly due to their width, if they were hairy and dirty they'd be Hobbit feet.  But they're not. Hairy and dirty I mean, nor are they Hobbit feet.
Sorry, I digress.  For the sake of the post, let's just call them large.
Before we had the huge snowfall this past weekend, we had a slight covering on Christmas morning.
One of the things I love about walking in the fresh snow is observing tracks of creatures two and four-legged that have traveled the trails before us.
We discovered someone or something bigger than I, had already been through the trails.
I called the dogs to me.
Sampson, Delilah listen to me.  There may be something very large on these trails.  We need to be sharp if we're going to catch this wily creature.
Roger that mom, never fear, we're on the trail.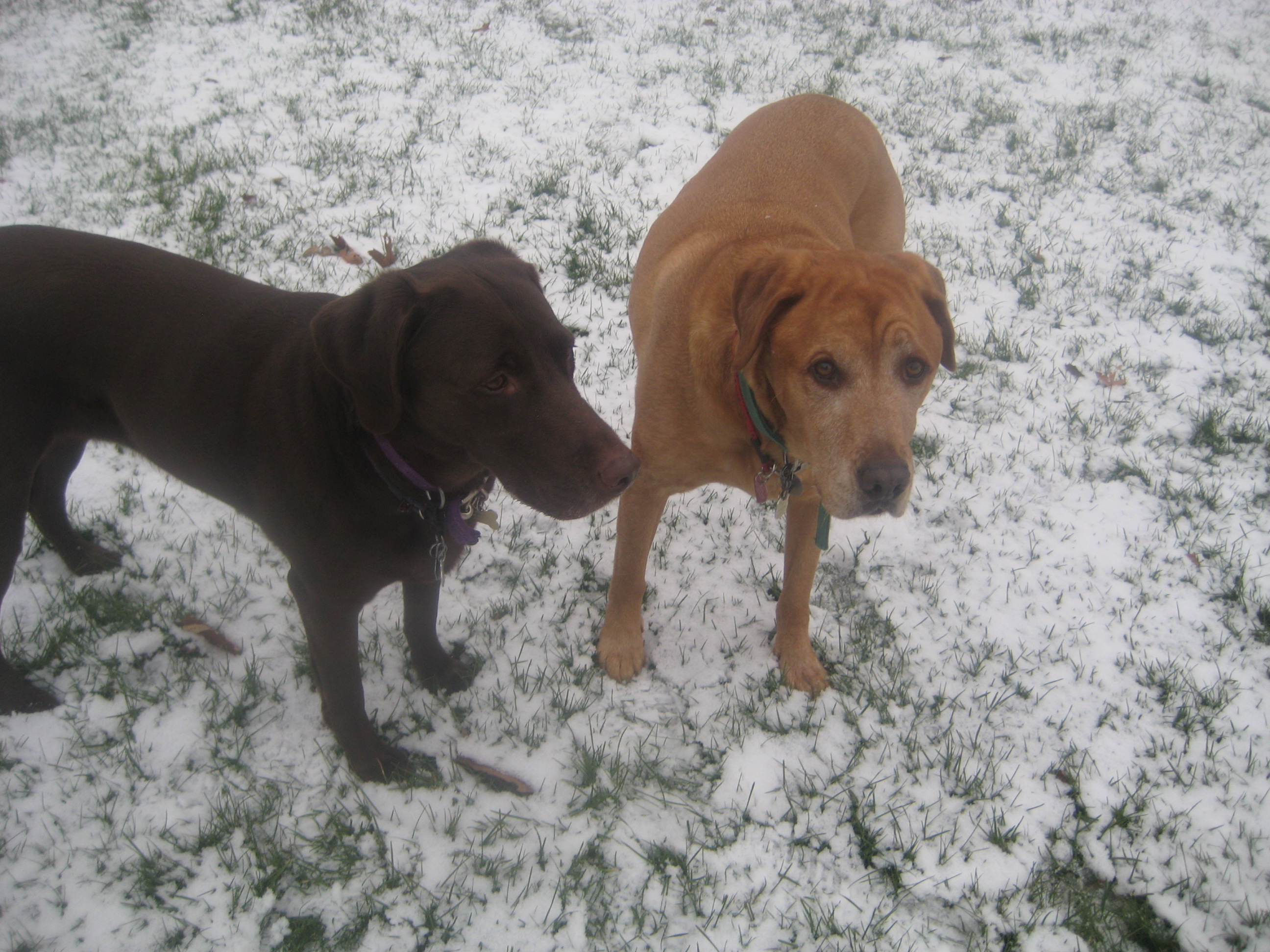 Well after almost an hour of searching we had to come to the conclusion that either Bigfoot was good at hiding, or there is in reality, no Bigfoot.
Did you ever encounter something odd on any of your walks?
Comments
comments